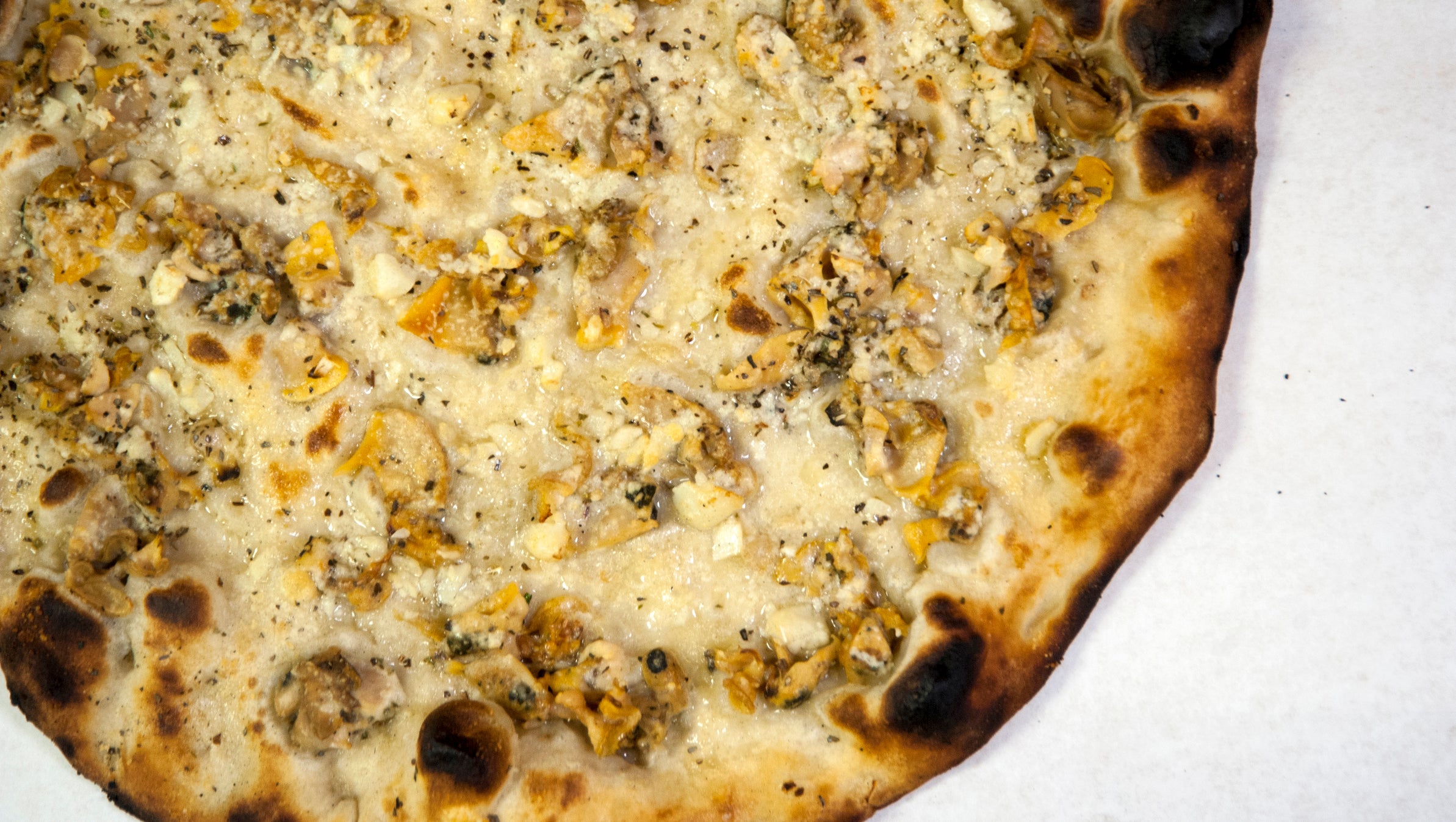 Mmm, mmm! The best pizzas in America are ranked
Hey, pizza fans! Who makes the best pie in America?
The Daily Meal, a national food and drink website, has compiled a list of the 101 best pizzas in the country.
The site's executive editor, Arthur Bovino, and a panel of 77 experts tasted a total of 700 pizza places from around the country.
For the second straight year, New York scored the most pizzas on the list, 35 - up from last year. Brooklyn, with 13 pizzas, had the most of the city's five boroughs. Manhattan was next with 11.
Deep-dish lovers who prefer Chicago-style pizza to the New York kind will be disappointed. Fewer spots from Illinois made the list than ever.
California had nine pizzas on the list, and there were some notable additions from the South - five from Texas, four from Georgia and three from Washington, D.C.
But the nation's top pizza came from New England. For the second year in a row , Frank Pepe's of New Haven, Connecticut, was given the top slot for its White Clam Pizza, topped with clams, grated Parmesan cheese, olive oil, garlic and oregano.
The No. 2 pizza came was the Classic Round Pie from Di Fara of Brooklyn, New York. That pie is made with mozzarella, parmesan, plum tomato sauce, basil, olive oil, sausage, peppers, mushroom and onion.
You can see the complete list of 101 pizzas on The Daily Meal's website. Meanwhile, here are the rest of the top 20, with some photos to get your mouth watering.
3. Pizzeria Bianco, Phoenix, Arizona (Margherita: Tomato sauce, fresh mozzarella, basil)
4. Roberta's, Brooklyn, New York (Margherita)
5. Sally's Apizza, New Haven, Conn. (Tomato Pie: Tomato sauce, no cheese)
6. Pizzeria Mozza, Los Angeles (Squash blossoms, tomato, burrata mozzarella,tomato sauce)
7. Flour + Water, San Francisco (Margherita)
8. Totonno's, Brooklyn, New York (Margherita)
9. Paulie Gee's, Brooklyn, New York (Regina: Mozzarella, tomatoes, Pecorino Romano, olive oil, fresh basil)
10. Tony's Pizza Napoletana, San Francisco (Margherita: Dough mixed by hand using San Felice flour then proofed in Napoletana wood boxes, San Marzano tomatoes D.O.P., sea salt, mozzarella fior di latte, fresh basil, extra virgin olive oil)
11. Una Pizza Napoletana, San Francisco (Margherita)
12. Modern Apizza, New Haven, Conn. (Italian Bomb: Bacon, sausage, pepperoni, garlic, mushroom, onion, pepper, tomato, mozzarella)
13. Joe's, New York, (Cheese)
14. Motorino, New York (Brussels Sprout: Fior di latte, garlic, Pecorino, smoked pancetta, olive oil)
15. Santarpio's, Boston (Mozzarella, sausage, garlic)
16. Rubirosa Ristorante, New York (Vodka: Vodka sauce and mozzarella)
17. New Park Pizza, Howard Beach, Queens, New York (Cheese)
18. Lucali, Brooklyn, New York (Pepperoni)
19. Apizza Scholls, Portland, Oregon (Apizza Amore: Marinara, fresh and aged mozzarella, Pecorino, grana, olive oil, cured pork shoulder, basil)
20. Co., New York (Popeye: Pecorino, gruyère, mozzarella, spinach, black pepper, garlic)
Thanks for reading CBS NEWS.
Create your free account or log in
for more features.