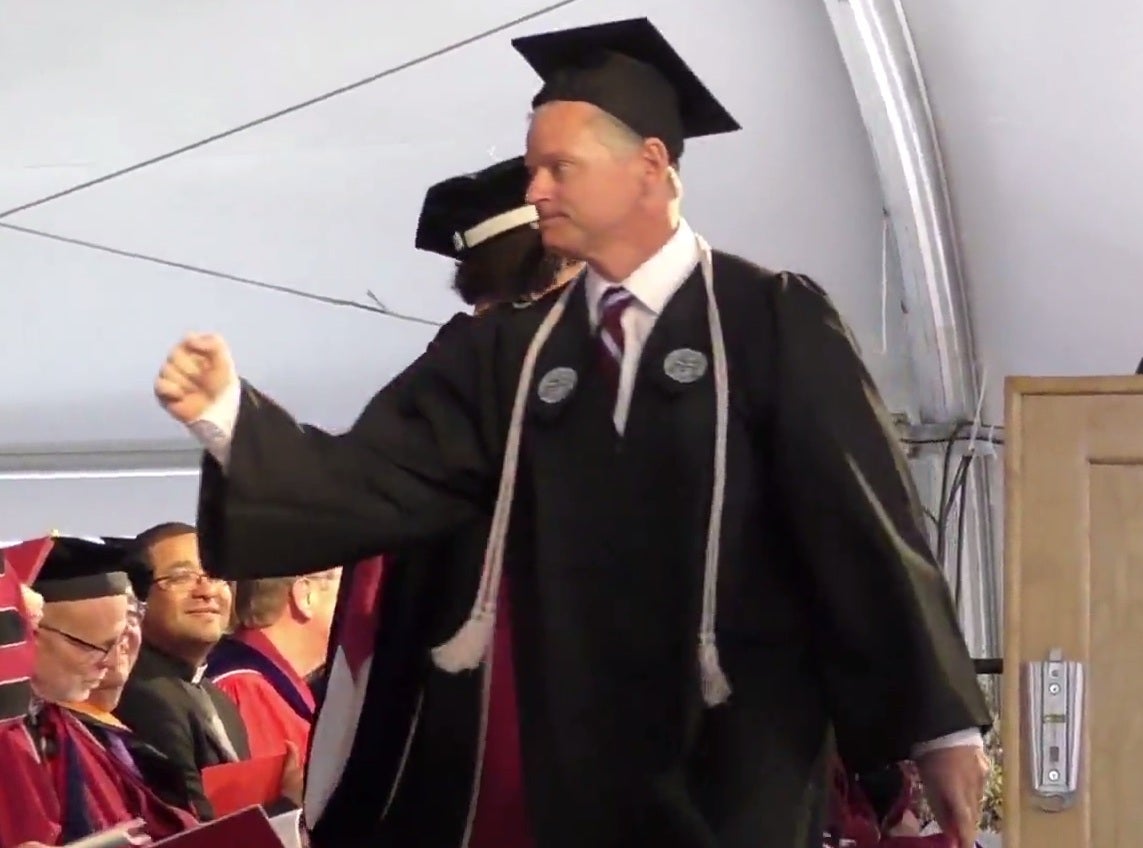 Custodian graduates from the college he spent nearly a decade cleaning
WORCESTER, Mass. -- Michael Vaudreuil is not your average college graduate, but on Saturday the 54-year-old received a college degree from the very school he spent nearly a decade cleaning, CBS Boston reported.
He hopes anyone who hits rock bottom hears his story.
"You go through life and you say, 'someday I'm going do this. I'm going do that,' and very often in life you're hit with a curve ball that kind of throws you off track," Vaudreuil told CBS Boston.
It was the recession that threw Vaudreuil off track.
"It left our heads spinning. It happened so fast," he said.
In 2007, his plastering business went under. Within six months, so did everything else.
"We lost our home, bankruptcy, and our personal vehicle... decimation was completed. I was just a shell of a person at that time," Vaudreuil said.
He took the only job he could find, a custodian at Worcester Polytechnic Institute.
That was when he signed up for a tuition-free class WPI offers employees.
That brought him to a new world, and the lab where he designed his own prototype of a reusable dust fuel cartridge, CBS Boston reported.
After eight years of classes all day and cleaning all night, Vaudreuil now emerges a mechanical engineer.
He graduated Saturday, May 14, with a class of students less than half his age.
"It's a lot. It's a lot to comprehend," said his wife Joyce.
He not only received a diploma, but hopes for a new job, and a life the Vaudreuils dreamed might happen someday.
"Very few times do you ever get to experience a real 'someday,'" said Vaudreuil. "And so it feels like, welcome to my 'someday.'"
Thanks for reading CBS NEWS.
Create your free account or log in
for more features.