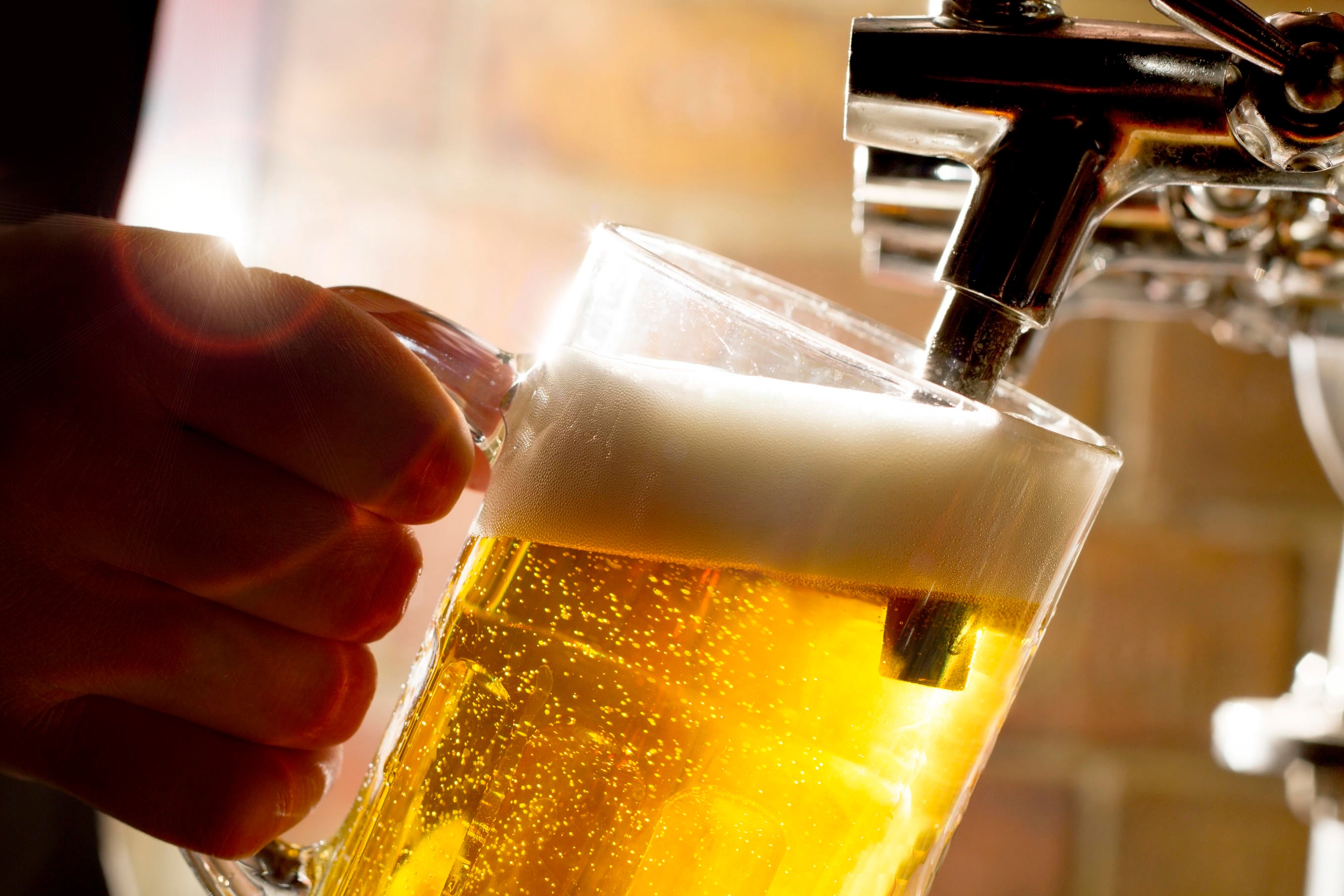 Crafty! Beer-testing lab helps students learn chemistry
PORTLAND, Maine -- A Maine professor is hoping to brew interest in her chemistry class by keeping the topic on beer.
University of Southern Maine professor Lucille Benedict tells the Portland Press Herald it can be challenging to keep students engaged in chemistry, so she started using beer as a testing medium.
Benedict's inspiration came four years ago when she toured the Allagash Brewing Co. in Portland. She spoke with Zach Boda, the head of quality control for Allagash, who described the level of chemical testing and analysis he wished the brewery​ could do.
"The courses I teach (do) that stuff," Benedict told the Press Herald. "It's not always easy to get students engaged in chemistry, so it was just a perfect match."
Benedict oversees the school's new Quality Assurance/Quality Control and Research Laboratory. The lab has partnered with the Maine Brewers Guild to provide testing and training for breweries and brewmasters.
Students say the beer-testing lab allows them to use science to solve real-world problems.
"I was just really excited to really apply chemistry," Ciera Wentworth, a student who turns 21 this month, told the paper. "A lot of people take chemistry​ and they're like, 'I hate this.' But if you show them in that chemistry class that they can be testing beer, or something they can actually be interested in, I just find it more applicable and fun. I want to pursue that as a path because it's new and different and you're constantly discovering new things."
Before this lab opened up, local brewers would have to spend hundreds of dollars to ship beer for out-of-state tests. Benedict's lab charges just $25 for basic testing. Classes for brewers also begin in the fall, focusing on how a flawed brewing process can contaminate or ruin beer​.
Benedict said the project has turned out to have another benefit, as well. The lab "is great because it's been proven that if you have students working at the university, they are much more likely to stay and to graduate," she added.
Thanks for reading CBS NEWS.
Create your free account or log in
for more features.