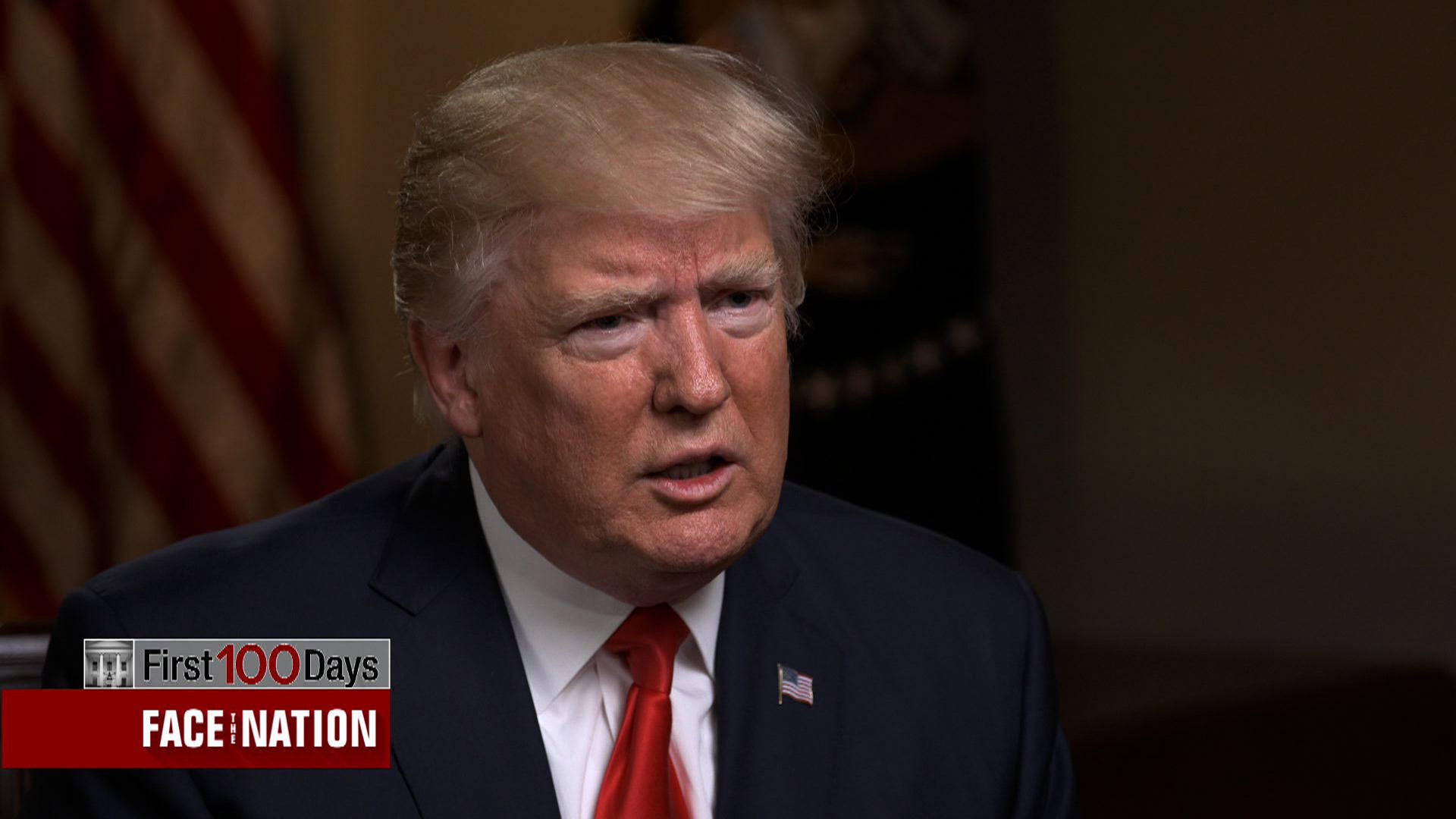 "Could've been China," Trump says on election hacking
WASHINGTON -- President Donald Trump said it "could've been China" that was responsible for 2016 presidential election hacking.
Mr. Trump made the comments in an interview that aired Sunday on CBS News' "Face the Nation." Asked whether he believes that Russians tried to meddle in the election, he said, "That, I don't know. I don't know."
The president said that "it's very hard" to say who is behind a hack without catching the hacker "in the act."
"With that being said, I'll go along with Russia," Mr. Trump said. "Could've been China, could've been a lot of different groups."
In the same interview, the president said -- moments earlier -- that he isn't calling China a currency manipulator, as he tries to work with Chinese President Xi Jinping to handle North Korea.
The president disagreed with any assessment that he is ambivalent about who is responsible for meddling in the election.
"We have to find out what happened," he said. "I'd love to find out what happened."
When pressed on whether he thinks the Russians were responsible, he said, "I can tell you one thing. Had nothing to do with us. Had nothing to do with this, and everyone knows it. And by the way, even my enemies on your show said, 'We haven't found anything that the Trump campaign did wrong.'"
Critics say Mr. Trump and his associates are too close to Russia. Michael Flynn, the president's former national security adviser, left the White House after he apparently misled Vice President Mike Pence about his contacts with the Russian ambassador.
The U.S. intelligence community says they believe Russians attempted to influence the 2016 election.
"We assess Russian President Vladimir Putin ordered an influence campaign in 2016 aimed at the US presidential election," a January report released by the U.S. intelligence community concluded. Russia's goals were to undermine public faith in the U.S. democratic process, denigrate Secretary Clinton, and harm her electability and potential presidency. We further assess Putin and the Russian Government developed a clear preference for President-elect Trump."
The House and Senate Intelligence committees are currently investigating Russian meddling.
Additional coverage of the interview with Mr. Trump will air Monday on "CBS This Morning," broadcasting live from the White House.
Thanks for reading CBS NEWS.
Create your free account or log in
for more features.