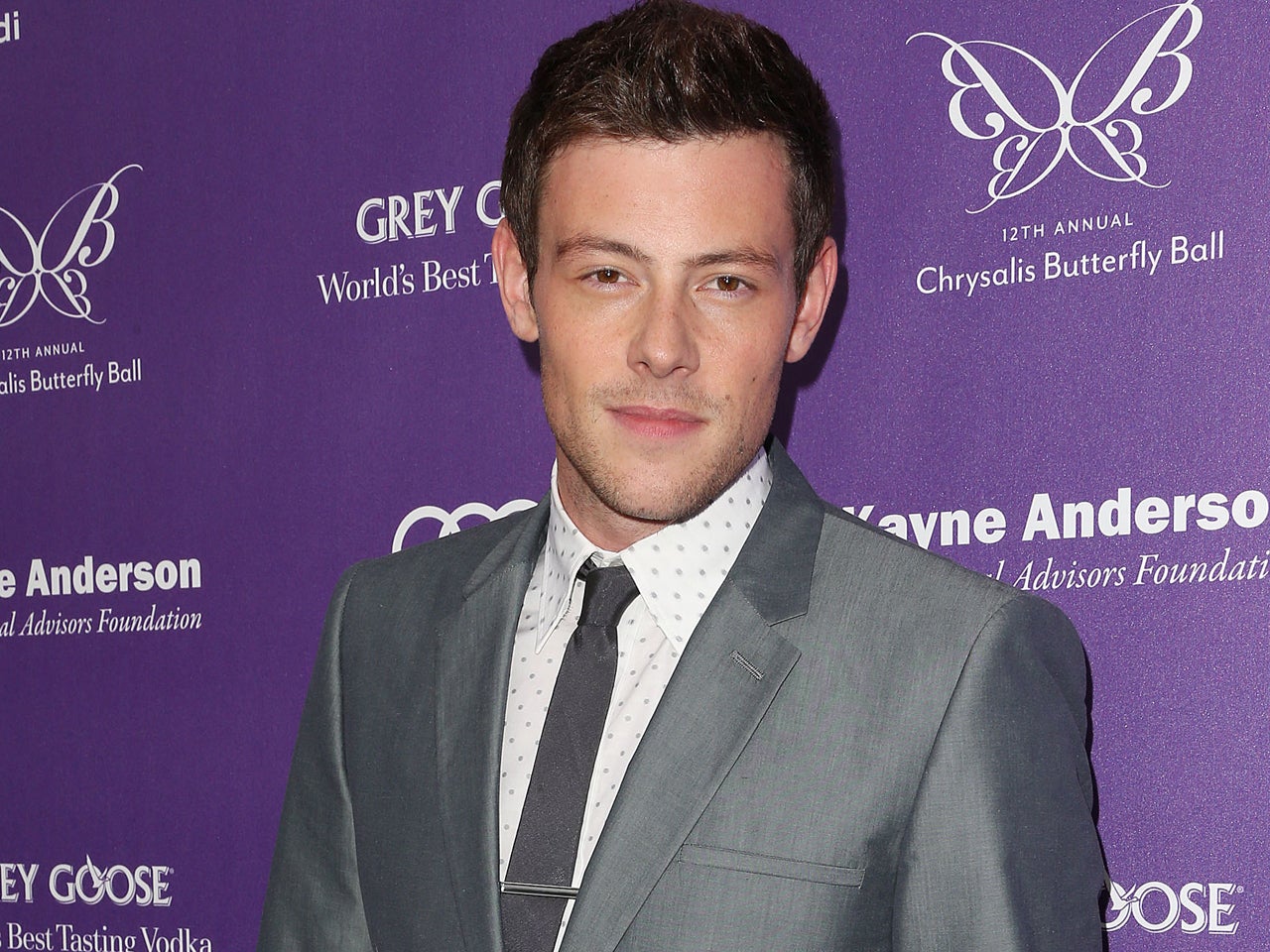 Cory Monteith died from mixture of heroin and alcohol: Coroner
Updated 7:17 p.m. ET
"Glee" star Cory Monteith died of a "mixed drug toxicity" involving heroin and alcohol, the British Columbia coroner's office said Tuesday.
"At this point there is no evidence to suggest Mr. Monteith's death was anything other than a most-tragic accident," the office said in a statement.
"Mr. Monteith's family has been made aware of the circumstances surrounding the death," the statement added. "On behalf of family members, the BC Coroners Service asks that the media respect their privacy at this difficult time."
Monteith, 31, was found dead Saturday in his Vancouver, British Columbia, hotel room. He was believed to be alone when he died.
Police said Monteith had been out with people earlier, but video and electronic records from the hotel indicated he returned to his room by himself early Saturday.
Monteith had talked bluntly about struggling with addiction since he was a teenager, calling it a serious problem and telling Parade magazine in 2011 he was "lucky to be alive."
He admitted himself to a treatment facility in April for substance addiction and asked for privacy as he took steps toward recovery, a representative said at the time. He also received treatment when he was 19.
"Glee," with its catchy song-and-dance numbers and high-profile guest stars like Gwyneth Paltrow and Britney Spears, became an instant hit when it debuted in 2009. Monteith played Finn Hudson, the show's resident hunk with a heart of gold.
The Fox network and the producers of "Glee," including 20th Century Fox Television, have called Monteith an exceptional performer "and an even more exceptional person."
A representative for Lea Michele, Monteith's "Glee" co-star and real-life girlfriend, issued a statement: "Lea is deeply grateful for all the love and support she's received from family, friends, and fans. Since Cory's passing, Lea has been grieving alongside his family and making appropriate arrangements with them. They are supporting each other as they endure this profound loss together. We continue to ask the media to respect the privacy of Lea and Cory's family."
Gia Milani, who recently produced and directed a Canadian film featuring Monteith, this week said Monteith "seemed healthy" when she last saw him four weeks ago in Los Angeles.
"He looked super fit and he was energetic and excited," Milani said. She said Monteith showed no signs of a substance abuse problem while shooting the film a year ago.
Thanks for reading CBS NEWS.
Create your free account or log in
for more features.