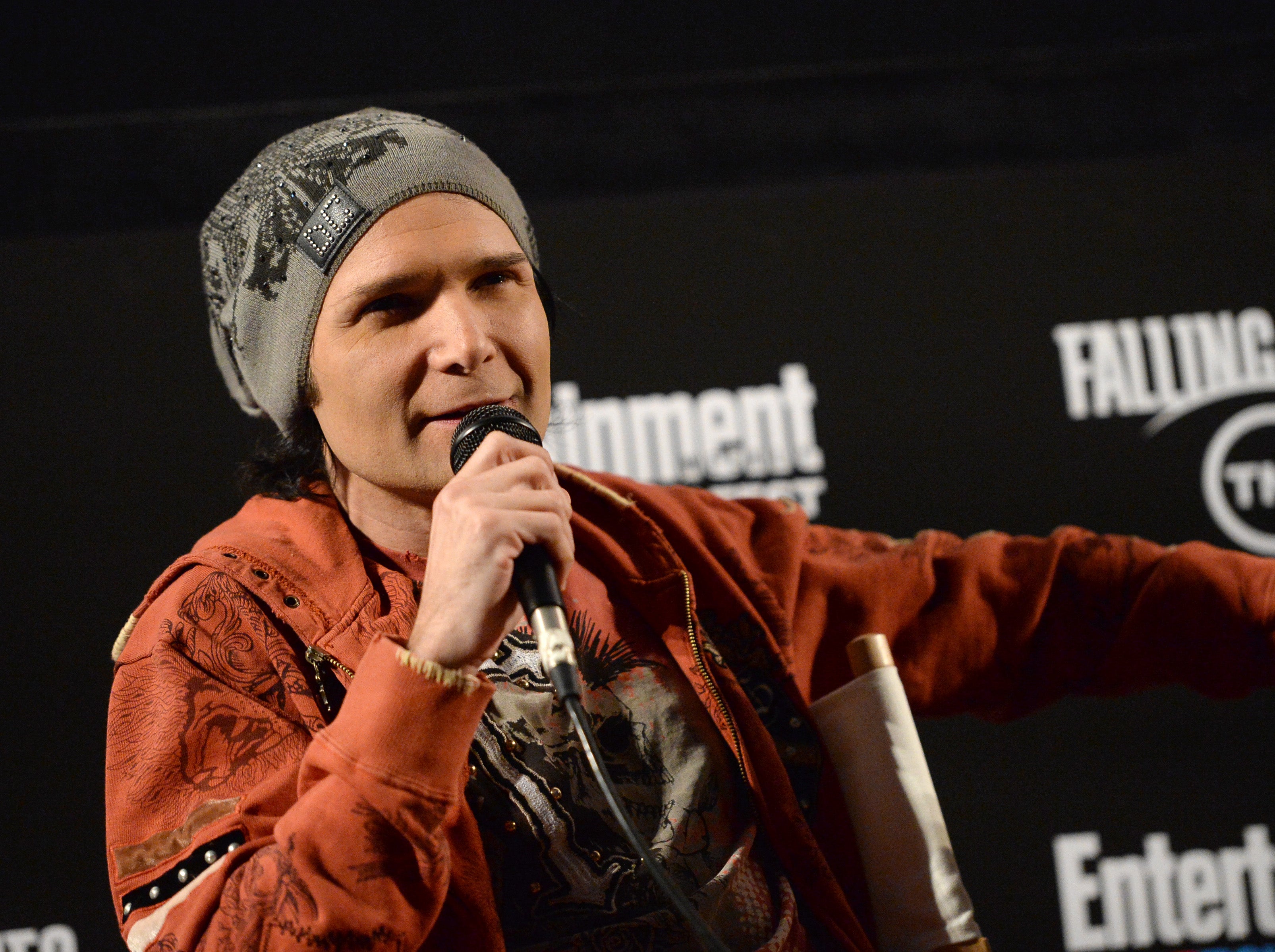 Corey Feldman names two of his alleged sexual abusers
After announcing last week that he plans to out pedophiles in Hollywood, Corey Feldman has named two men he claims abused him. On "The Dr. Oz Show," Feldman named former co-star Jon Grissom and showed his photo on air, claiming the man sexually assaulted him in the 1980s. Later, Feldman went on Twitter to clarify that the man's name is Jon Grissom, not John Grissom, who is another actor.
Feldman called Santa Barbara law enforcement officials to report the allegations on "The Dr. Oz Show." Grissom is the second man Feldman has named. On Monday, Feldman told Megyn Kelly on "Today" that former child talent manager and convicted sex offender Marty Weiss was one of his former abusers.
On "The Dr. Oz Show," host Dr. Mehmet Oz held up a photo of Grissom and Feldman said, "That's the guy."
Feldman continued, "This guy, on his Myspace page and his Facebook page, has pictures of me and Corey Haim. He still taunts it and flaunts it." Feldman said he wrote about Grissom in his 2013 book, "Coreyography," but his lawyers made him change Grissom's name. Oz and Feldman then called Los Angeles Police on air to report the accusations.
"They are going to do an interview with me when I get back to Los Angeles," he said. "However, they did give me the warning that based on the statute of limitations, they can only open an investigation, but they cannot promise that it will be prosecuted." An LAPD official told The Hollywood Reporter that they have been "made aware" of the incident but have not taken a report.
Grissom acted with Feldman and Haim in 1988's "License to Drive" and 1989's "Dream a Little Dream." Later, Oz and his legal counsel appeared together in a video posted to Facebook. They revealed that Grissom, whose full name is Cloyd Jon Grissom, was arrested in 2001 on child molestation charges. A jury found him guilty in 2003 and he served time in prison. Oz and his legal counsel also revealed that Grissom is currently a fugitive.
Feldman is currently trying to raise $10 million to create a feature film exposing pedophiles in Hollywood.
Thanks for reading CBS NEWS.
Create your free account or log in
for more features.