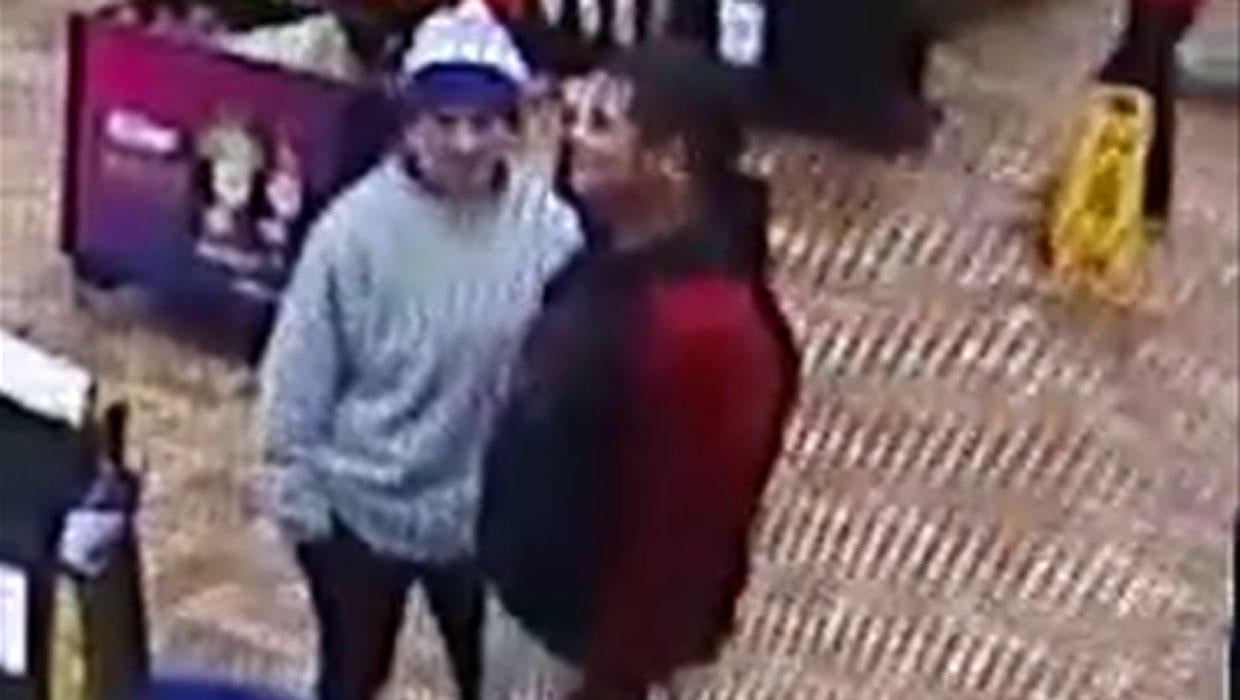 Cops: Surveillance video confirms missing teen Caitlyn Frisina is with soccer coach
COLUMBIA COUNTY, Fla. -- Surveillance video confirms that a missing northern Florida teen is with a high school soccer coach, investigators say, and police believe the two are heading north.
17-year-old Caitlyn Frisina is believed to have left her home in Columbia County voluntarily sometime late Saturday night or early Sunday morning and was reported missing by her parents, according to the Columbia County Sheriff's Office. Investigators say she was seen on surveillance video with 27-year-old Rian Rodriguez, who is a boy's soccer coach at Fort White High School, where Frisina is a senior and reportedly plays on the girls' soccer team.
Frisina took $200 out of an ATM in St. Marys, Georgia, on Sunday morning, and was later that day seen with Rodriguez on surveillance video at a Pilot gas station in St. George, Georgia, Sheriff Mark Hunter said Wednesday.
"Video from the store showed Rian and Caitlyn, which confirmed to us they were together," Hunter said.
They were also spotted early Sunday evening at a pawn shop in Fayetteville, N.C., Hunter said.
According to a missing persons report, Frisina left her home through her bedroom window, taking some clothes and her wallet but leaving her cellphone, which had been erased of data. Police said in the report they obtained a text message the girl sent to a friend that indicates she is with Rodriguez and that there "may be a relationship" between Frisina and the coach.
Hunter said Rodriguez is a friend of Frisina's family and is the assistant coach on the boy's soccer team at her high school, which Frisina's father coaches. The Columbia County School District has since suspended Rodriguez.
Hunter didn't detail the relationship between Frisina and Rodriguez and said his primary focus is to bring the teen home safely.
"She's with a person who is 10 years her senior in a supervisory capacity over her as a coach," Hunter said. "She is legally a juvenile. Although she's 17 years old, she's still unable to consent by law. That's our concern, and our concern of course is that we don't know she's OK."
Hunter said Rodriguez faces possible criminal charges of interference with child custody and could face further charges depending on what the investigation yields.
The missing teen's father, Ward Frisina, told CBS affiliate WJAX that he helped Rodriguez get a job as his assistant soccer coach and had checked with him after the teen went missing, but he didn't pick up his phone. Ward Frisina said there were no indications his daughter might run away and it's not like her to be out of touch with her family.
Speaking Wednesday, the girl's mother begged her to call home.
"Caitlyn, if you can see this, Pumpkin, we just want you to know that we love you and we miss you and we need to know that you're safe," Scarlet Frisina said.
Police say Rodriguez has family in Canada and Pennsylvania and Caitlyn Frisina has family in New York. The two are believed to be heading north, possibly in a red Mercury Sable with Florida tags Z04CSC. Anyone with information is asked to call the tip line at 877-419-0934.
Thanks for reading CBS NEWS.
Create your free account or log in
for more features.