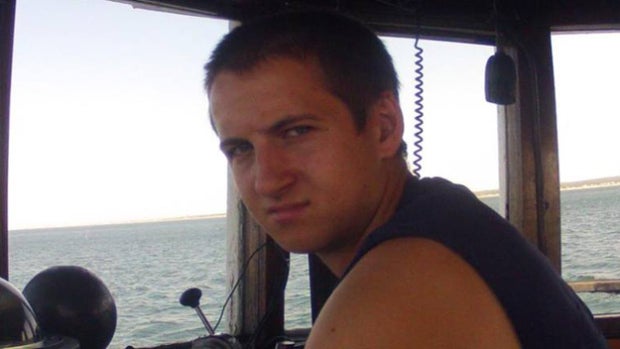 Cops: Mass. girl, 18, encouraged boy to take his life
BOSTON - An 18-year-old Massachusetts girl is charged with involuntary manslaughter after authorities say she encouraged a male friend to commit suicide in 2014, reports CBS Boston.
Police say 18-year-old Conrad Roy committed suicide by carbon monoxide poisoning on July 13, 2014, behind a K-Mart in Fairhaven, about 60 miles south of Boston.
The Bristol District Attorney's Office told CBS Boston Michelle Carter was indicted on February 5 after a lengthy investigation found she "strongly influenced" Roy's decision to kill himself.
The Associated Press reports Carter was 17 at the time of Roy's death and has been charged as a youthful offender. That means her case will be heard in juvenile court but she could face punishment as an adult if convicted. She is free on $2,500 bond.
The Fairhaven Neighborhood News reports investigators determined Roy and Carter had texted each other more than 1,000 times in the days leading up to Roy's death.
Investigators say just prior to Roy committing suicide, he became scared, said he did not want to leave his family and as a result, got out of his car. Carter then told him to "get back in," the paper says, citing court documents.
According to the New Bedford Standard Times, authorities said Carter was not with Roy at the time, but urged him on via text.
A police report obtained by the paper alleges Carter not only encouraged Roy to take his life, but she also "questioned him repeatedly as to when and why he hadn't done it yet, right up to the point of when his final text was sent to her..."
The girl is also accused of sending text messages to her friends and Roy's mother expressing concern about Roy's whereabouts on the day he committed suicide, despite having been in constant contact with him and encouraging him to take his own life.
The paper reports police believe "she was beginning to put together a plan to get sympathy from her friends."
The paper further reports that after Roy's death, Carter organized a softball tournament to raise money for mental health awareness in honor of Roy. She also allegedly posted several messages on social media about suicide prevention and how much she missed Roy.
Roy, of Fairhaven, reportedly met Carter, of Plainville, two of three years before his death when his family and Carter's were visiting Florida at the same time.
According to the paper, Roy had a history of mental illness, took medications and struggled with anxiety and self-esteem issues. His mother declined comment to the paper on Thursday, except to say she was living a "nightmare."
The girl's lawyer tells The Standard Times that Carter did not commit a crime and expects the charges to be dismissed.
A pretrial hearing in the case is scheduled for April 17. Bristol County District Attorney Thomas Quinn has recused himself from the case, citing a relationship he has with Roy's family.
Thanks for reading CBS NEWS.
Create your free account or log in
for more features.