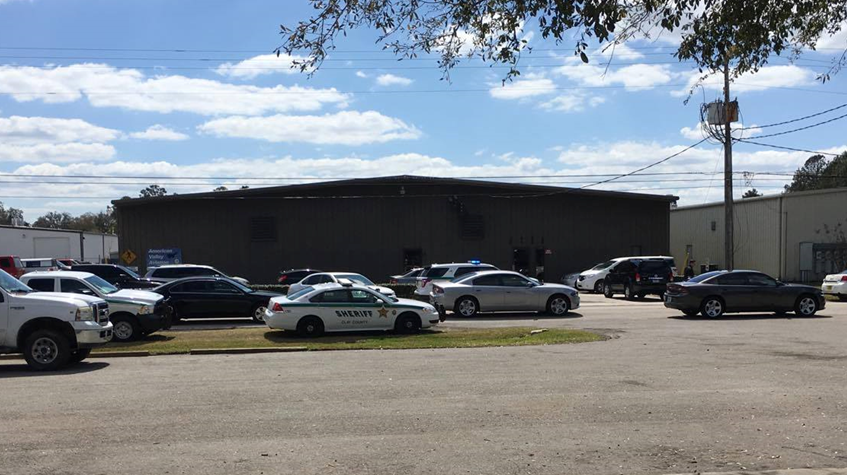 Cops: Mass workplace shooting averted when gun jams
ORANGE PARK, Fla. -- One person is dead and another injured after a shooting that could have been much worse, according to police.
CBS affiliate WFMY reports that a recently-hired employee of cabinet maker Jacksonville Granite, attempted to fire his weapon at a group of co-workers today, but his gun jammed multiple times. James Cameau, 34, ultimately turned the gun on himself after shooting and injuring one person, according to the Clay County Sheriff's Office.
Deputies said the victim, Dean Hagins, Jr., was in good condition at a local hospital. Cameau did not survive.
Cameau was employed by the company for less than a month, Undersheriff Craig Aldrich said at a press conference. He had been reportedly feeling despondent the past couple days, employees said. He went home during lunch hour and allegedly returned with a semi-automatic pistol a few minutes past noon.
Aldrich said Cameau walked to the back of the building, where 11 employees were, and said, "You better run." Cameau then allegedly tried to open fire.
His gun jammed, Aldrich said. He then allegedly tried to fire again, but once more his gun jammed.
Employees told police that by the time the gun jammed a second time, the group had fled in multiple directions, some trying to get in their cars.
Cameau reportedly gave chase and on his third attempt managed to fire the gun. He shot multiple times but missed the employees, striking only cars.
Deputies said Cameau chased Hagins and shot him once.
It took police five minutes to arrive. By that time, Cameau had retreated inside the building to the security closet and was watching the business's security cameras, according to deputies.
As police made their way into the building, they found Cameau dead inside the closet from a self-inflicted gunshot wound.
"A tragedy was averted today," Aldrich said at the press conference.
While the investigation is still in its early stages, authorities said they do not know what Cameau's motive was. His only prior arrest was for a DUI and his only other criminal charge was driving while his license was revoked, Aldrich said.
Cameau was staying at a nearby hotel and had lived in the Orange Park area most of his life. He had no wife and no children, authorities said.
Thanks for reading CBS NEWS.
Create your free account or log in
for more features.