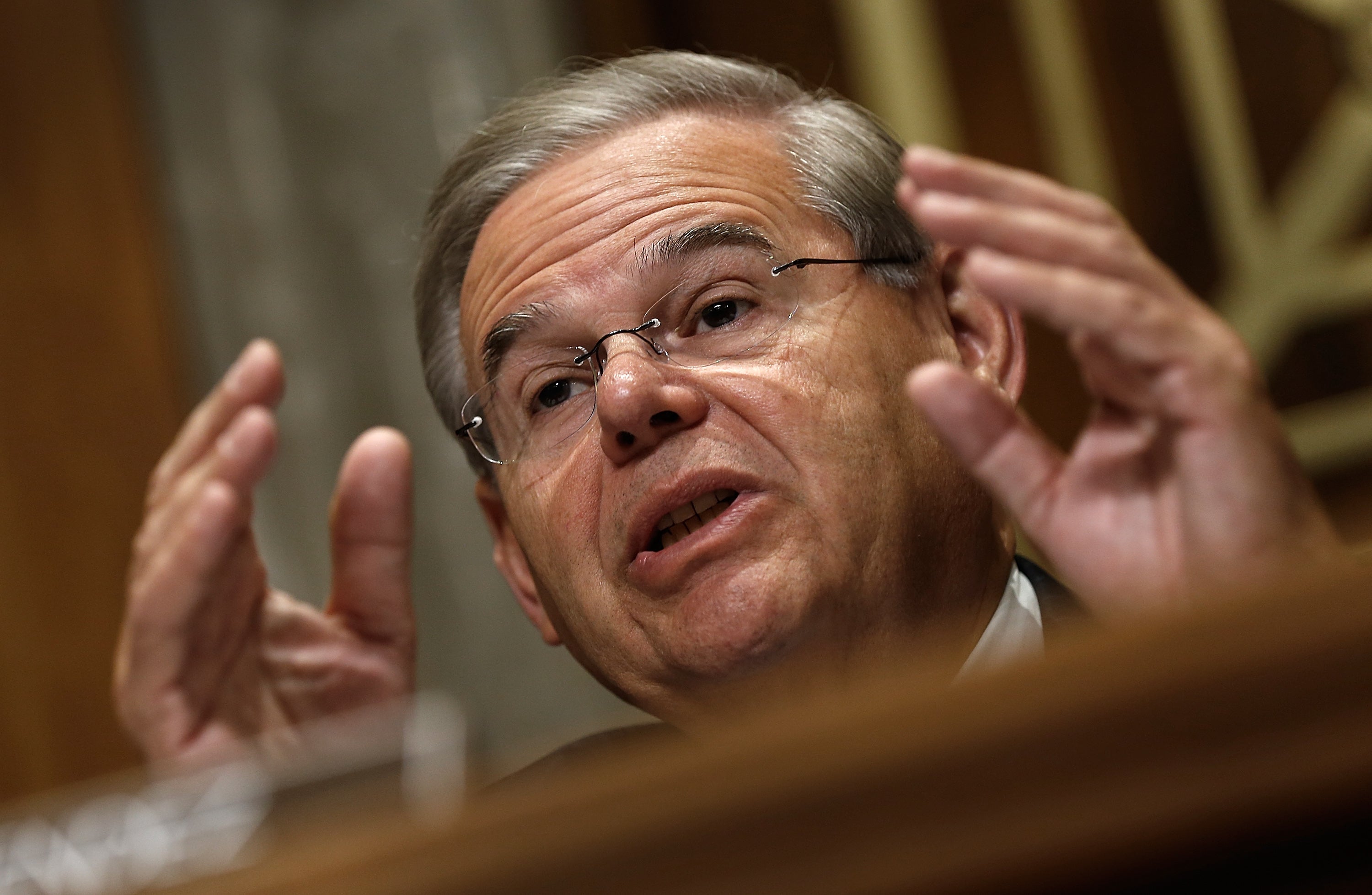 Congress deeply divided over Obama's Cuba deal
Congressional reaction to the administration's move to normalize relations with Cuba has been mixed, with some warning it will endanger American lives abroad, while others welcome the change. The divisions have not fallen along party lines.
Some of the sharpest criticism came from Cuban-American lawmakers, like Sen. Robert Menendez, D-New Jersey who is the outgoing chairman of the Senate Foreign Relations Committee. He argued that Mr. Obama's moves "vindicated the brutal behavior of the Cuban government."
The administration's announcement followed Cuba's agreement to release American prisoner Alan Gross. And the U.S. also swapped an unnamed U.S. intelligence "asset" for three Cuban intelligence officers from the Cuban Five network who were jailed in the United States.
"Trading Mr. Gross for three convicted criminals sets an extremely dangerous precedent. It invites dictatorial and rogue regimes to use Americans serving overseas as bargaining chips," Menendez said in a statement. "I fear that today's actions will put at risk the thousands of Americans that work overseas to support civil society, advocate for access to information, provide humanitarian services, and promote democratic reforms."
And Sen. Marco Rubio, R-Florida, opined that "America will be less safe as a result of the president's change in policy" because dictators in Venezuela, Iran and North Korea will try to take advantage of the United States.
Rubio pledged to use his role as the incoming chairman of the Senate Foreign Relations Committee's Western Hemisphere subcommittee "to make every effort to block this dangerous and desperate attempt by the president to burnish his legacy at the Cuban people's expense." In a press conference later Wednesday, he suggested the administration would have difficulty finding the funding for an embassy in Cuba or securing confirmation of an ambassador in the Senate.
Sen. Lindsey Graham, R-South Carolina, who also sits on the Foreign Relations Committee, similarly wrote in a tweet, "I will do all in my power to block the use of funds to open an embassy in Cuba. Normalizing relations with Cuba is bad idea at a bad time."
In the press conference, Rubio also rejected Mr. Obama's assertion that the U.S. can do more to help the Cuban people by increasing trade and travel so there is more engagement.
"I know the Cuban regime and its true nature better than this president does or anybody in his administration does. This is a regime that manipulates every single concession this country has ever made to their advantage," he said. "The Cuban government will not allow any changes on the island that will threaten their ability to maintain a grip on power."
Sen. Patrick Leahy, D-Vermont, had a very different reaction. One of the three U.S. lawmakers who accompanied Gross on the plane from Cuba back to the United States Tuesday, Leahy called the president's move "courageous" and said the move to normalize relations was a recognition of the fact that the longstanding U.S. bans on travel and trade with Cuba have not worked
"I have long recognized that unilateral sanctions have failed completely, and that democratic change will more likely come through a policy of normal diplomatic relations and open engagement with the Cuban people," Leahy said in a statement. "Those who cling to a failed policy that did nothing to help Alan Gross, and who may oppose the President's actions, have nothing to offer but more of the same."
Even the delegation of politicians on the plane crossed party lines: Gross was accompanied by Leahy, Rep. Chris Van Hollen, D-Maryland, and Sen. Jeff Flake, R-Arizona.
Thanks for reading CBS NEWS.
Create your free account or log in
for more features.