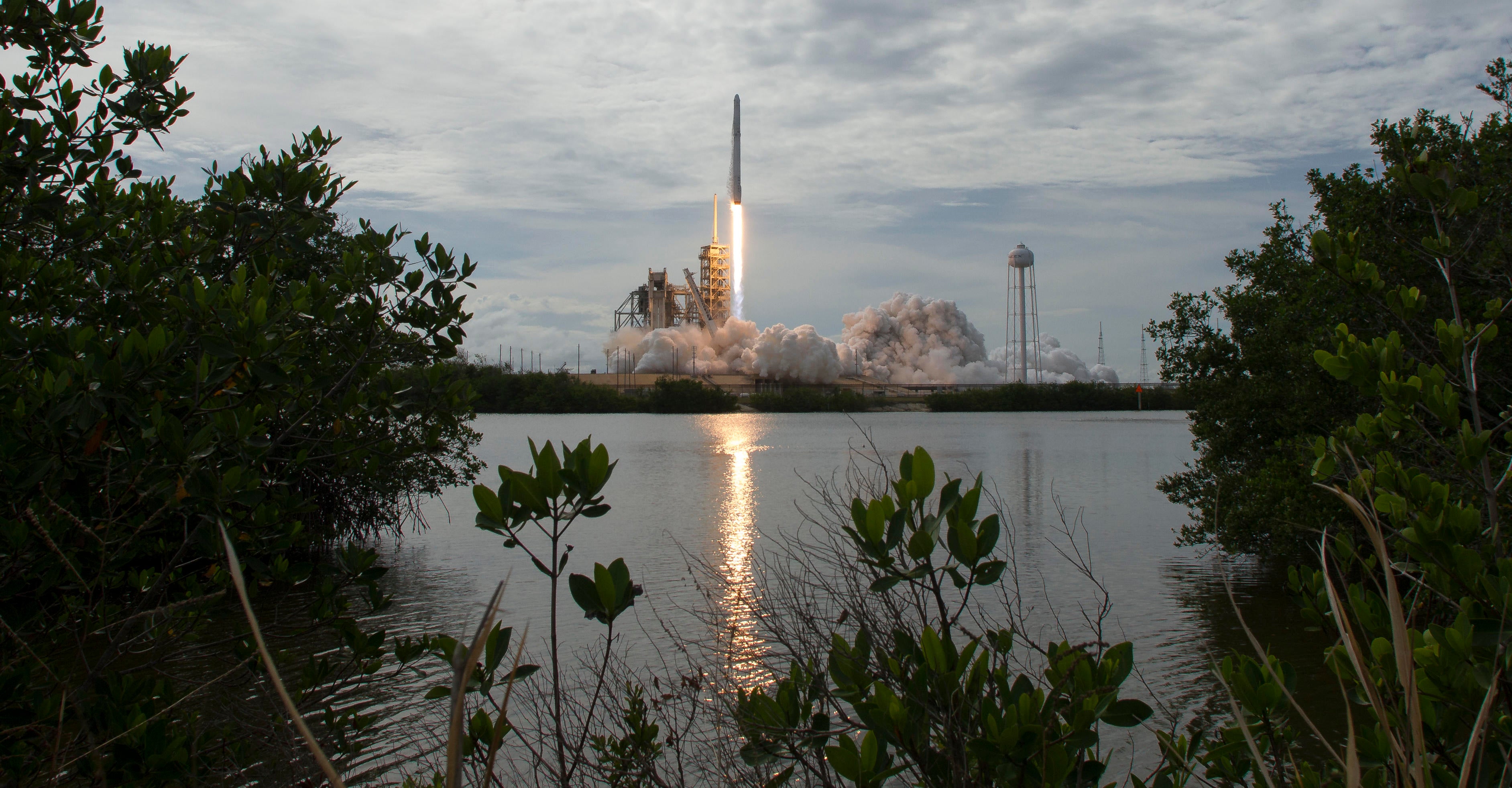 Congress aims to develop new military "Space Corps" branch
Lawmakers are taking the defense budget to new heights by adding a new proposal for a separate military service known as the "Space Corps" in this year's National Defense Authorization Act (NDAA).
The Committee on Armed Services Subcommittee for Strategic Forces released their proposals for Fiscal Year 2018 on June 20th, which included authorization of space, nuclear and missile defense capabilities to further protect U.S. national security.
The Space Corps' creation comes amid what Chairman Mike Rogers, R-Alabama, and Ranking Member Jim Cooper, D-Tennessee, said they would "take the measures necessary" to address ongoing delays and cost-overruns by the Department of Defense in a statement released after the proposals announcement.
Under the Secretary of the Air Force, the Corps would act as a separate military service responsibility for national security space programs in a move that Rogers and Cooper called a "critical step to fixing the National Security Space enterprise."
The NDAA also proposed the establishment of a U.S. Space Command as a new "sub-unified command within U.S. Strategic Command" in order to elevate the space mission to a four-star command and improve the integration of space forces.
The formation of the new military branch would be the first since the creation of the Air Force in 1947. The Space Corps would report to the Air Force much like the Marines currently fall under the Navy's purview.
This is not the first venture to outer-space for the U.S. military, however -- the Air Force Space Command was established in September of 1982 with the mission to "provide resilient and affordable space and cyberspace capabilities for the Joint Force and the nation."
The Trump administration has also shown a great deal of attention to bolstering U.S. presence in space exploration. Vice President Mike Pence, the chairman of the re-formed National Space Council, recently visited NASA's Kennedy Space Center in Florida, vowing to employees that under President trump, "America will lead in space once again."
The House Armed Services Committee voted 60 to 1 in favor of the bill, it is now headed to the full House for a formal vote.
Thanks for reading CBS NEWS.
Create your free account or log in
for more features.