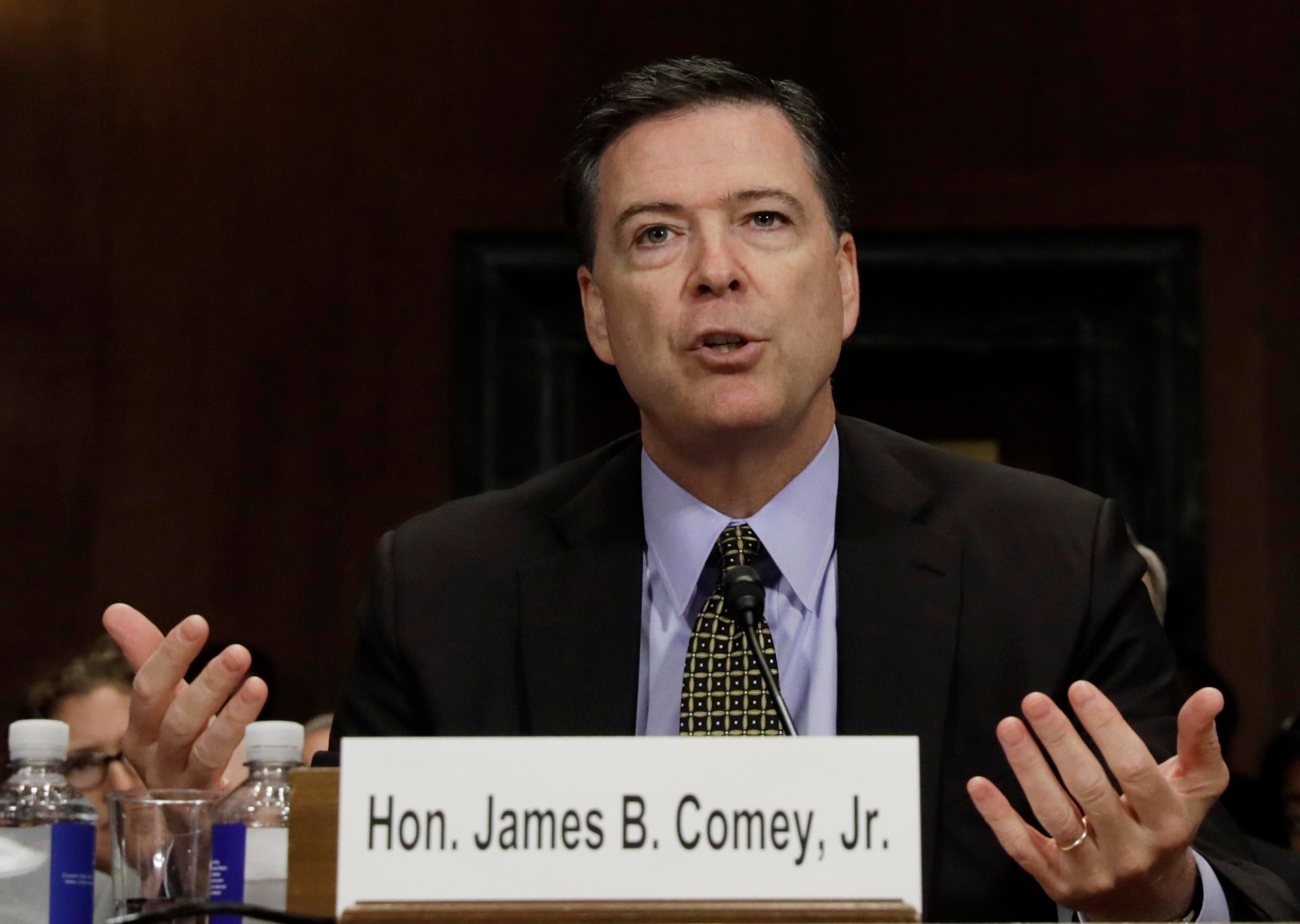 Comey memo says Trump asked him to drop Flynn probe
President Trump asked then-FBI Director James Comey to end the FBI investigation into Michael Flynn's ties with Russia and with Turkey, according to a memo written by Comey documenting their meeting, CBS News' Andres Triay and Jeff Pegues confirmed Tuesday.
The day after Flynn submitted his resignation, February 14, Mr. Trump met with Comey in the Oval Office and told him, "I hope you can let this go," according to the memo. "I hope you can see your way clear to letting this go, to letting Flynn go. He is a good guy. I hope you can let this go," Mr. Trump said.
The New York Times reported that Comey, according to his memo, said in response, "I agree he is a good guy."
The memo, first reported by the New York Times, was part of a paper trail Comey used to document "the president's improper efforts to influence an ongoing investigation," Times reporter Michael Schmidt wrote. A source familiar with the matter told CBS News that Comey wrote the memos because "Comey is a careful lawyer," and he knew he had to be careful with this situation.
The White House released the following statement to CBS News:
" ... the president has never asked Mr. Comey or anyone else to end any investigation, including any investigation involving General Flynn."
A White House official told CBS News that if Comey "had those concerns, why weren't they shared with the deputy Director, why weren't they shared with Congress, why weren't they shared with DOJ?"
"Did the director have similar memos about Barack Obama or Hillary Clinton?" the official added.
Flynn had been forced to resign after it was revealed that he had misled Vice President Mike Pence about the nature of his contacts with Russian Envoy Sergey Kislyak. The then-national security adviser had told Pence that he hadn't spoken with Kislyak about U.S. sanctions against Russia, a claim he later recanted.
On the day of the Oval Office meeting, Comey, according to the Times, had attended a terrorism threat briefing with other officials, including Attorney General Jeff Sessions and the vice president. After the briefing, Mr. Trump told Pence, Sessions and the others present to leave the room, leaving him alone with Comey for the conversation about Flynn.
After Comey wrote the memo, he shared it with senior FBI officials. According to the Times, they believed Mr. Trump had tried to influence the investigation, but they decided to keep the conversation secret, so that it would not affect the investigation.
Comey was known to document conversations he believed would later come into question. A former FBI official who knows Comey says writing memos is what the FBI trains its agents and employees to do.
"This is standard operating procedure," the former official told CBS News. He says when agents or employees have something significant to document, they are told to put it in writing as soon as they are able. Comey "was doing what we tell people to do," said the former official.
Last week after the president fired Comey, a senior FBI official told CBS News that "there is a whole lot of interfering" in the Russia investigation. The official was referring to White House and Justice Department actions as they relate to the Russia investigation.
CBS News' Pat Milton contributed to this story
Thanks for reading CBS NEWS.
Create your free account or log in
for more features.