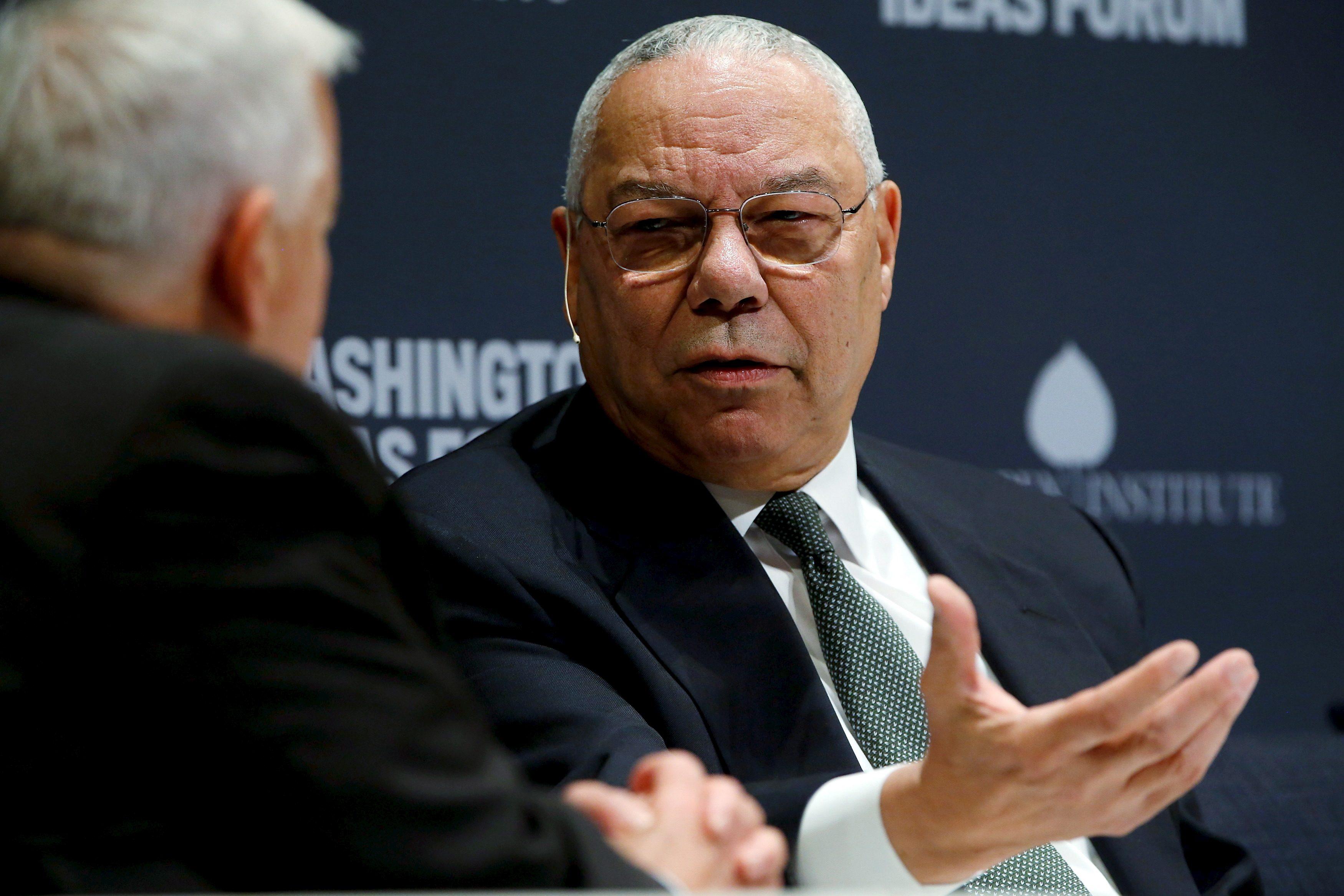 Why Colin Powell is voting for Hillary Clinton
Former Secretary of State Colin Powell on Tuesday said he plans to vote for Hillary Clinton for president, his spokesperson confirmed to CBS News.
Powell, who served under President George W. Bush, revealed his decision to support Clinton at a luncheon on Long Island, according to Newsday reporter Robert Brodsky. There are exactly 14 days left until Election Day on Nov. 8.
At the event, Powell told attendees that he's voting for Clinton because Donald Trump "insults us every day" and is "selling people a bill of goods," Brodsky reported.
In September 2015, Powell said he was still a Republican even after endorsing and voting for President Obama twice.
Powell has criticized Trump before, according to emails that were made public by a website called DCLeaks after his Gmail account was hacked into. The emails showed Powell telling a former aide that Trump is a "national disgrace and an international pariah."
The hacked emails also revealed tensions between Powell and Clinton's campaign over her use of private email servers as secretary of state.
"Sad thing... HRC could have killed this two years ago by merely telling everyone honestly what she had done and not tie me into it. I told her staff three times not to try that gambit. I had to throw a mini tantrum at a Hampton's party to get their attention."
In August, Powell told People magazine that Clinton's campaign aides had been trying to blame him for her use of private email servers. In September, House Democrats highlighted a newly-released email exchange between Clinton and Powell right after she took over the cabinet position in 2009 in which he talked about skirting State Department servers.
Powell served as secretary of state from January 2001 through January 2005 and had previously served under President George H.W. Bush as chairman of the Joint Chiefs of Staff and under President Ronald Reagan as national security adviser.
CBS News' Jenna Gibson contributed to this report.
Thanks for reading CBS NEWS.
Create your free account or log in
for more features.