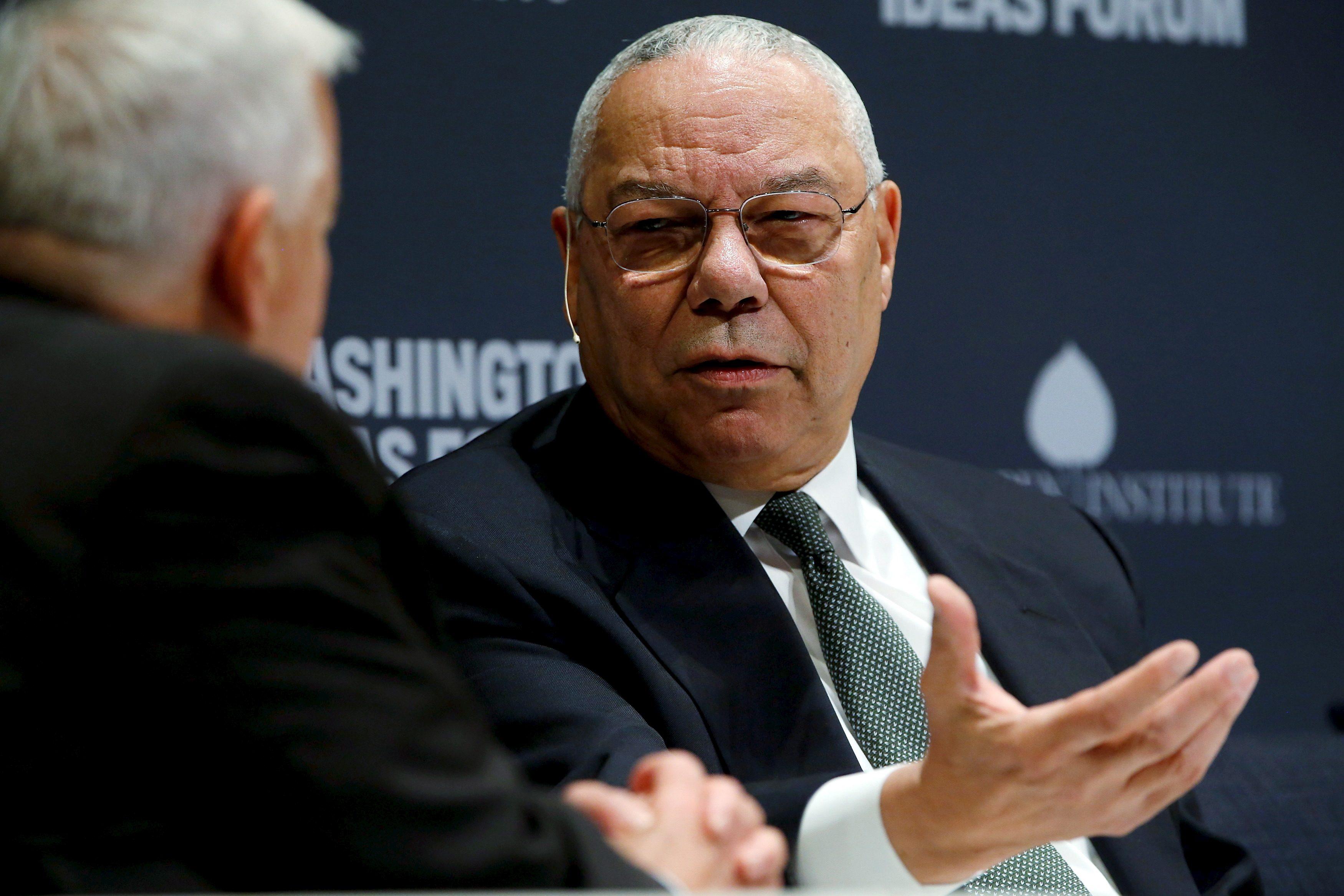 Colin Powell: Hillary Clinton's people have been trying to pin email scandal on me
Former Secretary of State Colin Powell says that Hillary Clinton's aides have been trying to blame her use of private emails servers on him.
In an interview with People magazine Saturday, he explained that he had only recommended that she use a private email as he had in that position.
"Her people have been trying to pin it on me," Powell said.
Powell, who served under President George W. Bush, then said that Clinton had been using private email servers as secretary of state a while before he even advised her to use a private email.
"The truth is, she was using [the private email server] for a year before I sent her a memo telling her what I did," he said.
According to a new book by political journalist Joe Conason, Powell told Clinton at a dinner party she hosted for former secretaries of state that she should use her own email except for classified information. However, his office said in a statement last week that he "has no recollection of the dinner conversation."
"He did write former Secretary Clinton an email memo describing his use of his personal AOL email account for unclassified messages and how it vastly improved communications within the State Department," his office said.
Clinton told the FBI earlier this year that Powell had advised her to use a personal email account, which was reported by The New York Times last Friday.
Last week, the FBI sent notes of its interview with Clinton to lawmakers on Capitol Hill.
This comes after a federal judge on Friday ordered Clinton to answer questions from Judicial Watch in writing regarding her use of private email servers.
Thanks for reading CBS NEWS.
Create your free account or log in
for more features.