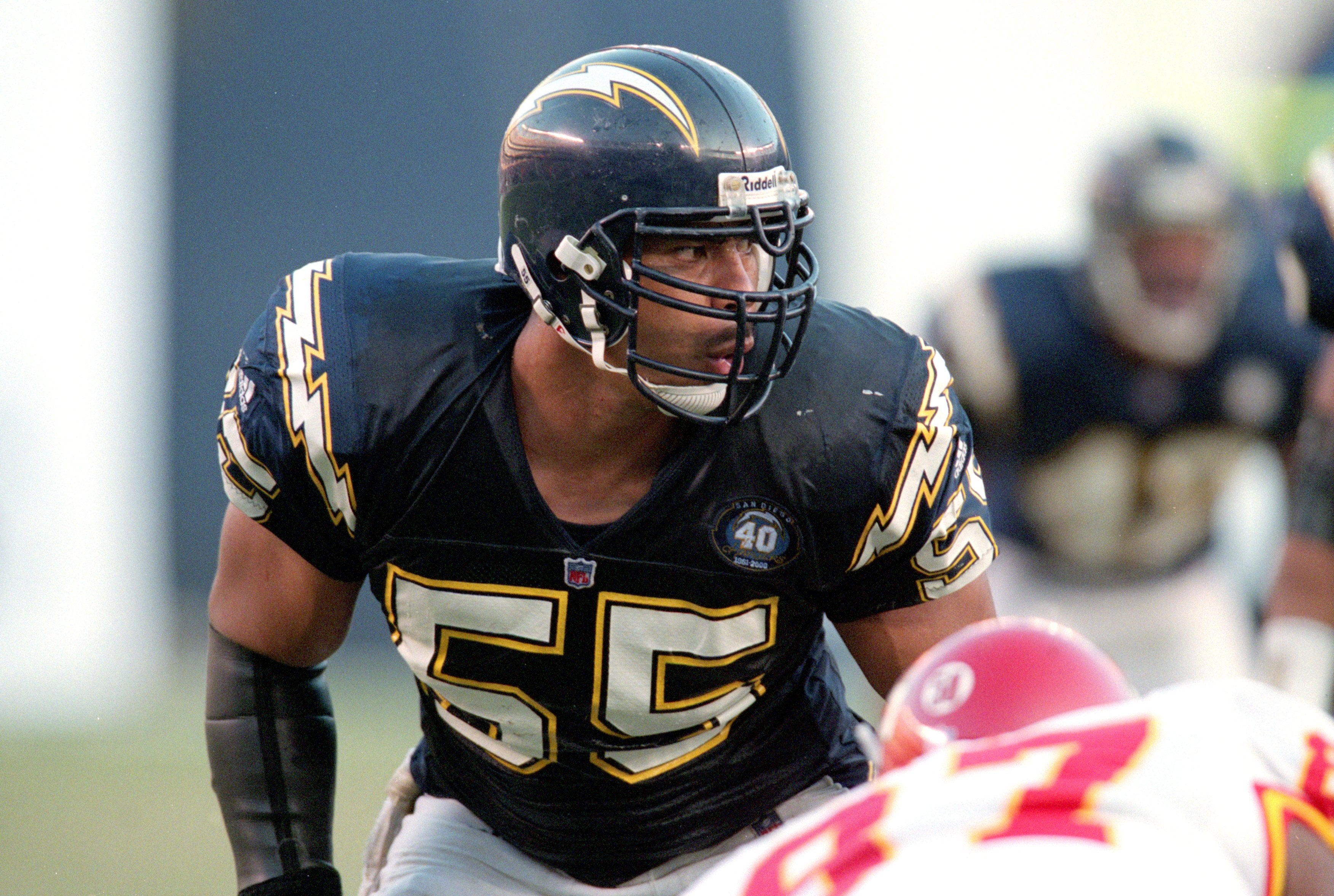 Cleveland Clinic, NFLPA start program to look at ex-NFL players' brain health
Several medical schools are teaming up with football players to help them with their health care once their playing careers end.
The Cleveland Clinic, Tulane University and the University of North Carolina are working with the National Football League Players Association (NFLPA) on a new program focused on the brain health of former football players.
The initiative, called The Trust, will provide physical and neurological assessments for ex-NFL athletes. They will also be given customized potential treatments to manage symptoms, get rid of cognitive effects and to help delay neurodegeneration for those who are suffering symptoms stemming from head trauma they experienced during their careers.
The program is free for former NFL players who played at least two seasons.

"Athletic injuries and sports-related brain trauma have become part of the public consciousness and are being viewed as legitimate public health problems," Dr. Jay Alberts, director of the Cleveland Clinic Concussion Center, said in a press release. "Former professional football players, in particular, are at increased risk for neurological disease. The goal of this program is to identify potential problems -- physical, neurological or cognitive -- earlier, which may lead to earlier interventions and treatments."

For players who elect to join The Trust, they will get an examination where their complete medical history will be taken. This will include their injury history, functional symptoms and personal concerns. Brain scans including a functional MRI, cognitive evaluations, psychological interviews, balance assessments, cardiovascular evaluations, prostate screening, nutrition counseling and life skills consultations will also be completed.

Patients will also receive short and long-term treatment plans tailored to their requirements and will have access to continued care.

"If problems arise, we can bring the players in before the issues become too serious," Alberts said. "Each player will leave here with their own neurological passport that outlines exactly where they are cognitively and neurologically. If changes occur after they go home, we can intervene in a systematic and strategic way."

The dangers of repetitive traumatic brain injuries are currently weighing on the minds of many athletes who participate in contact sports. More information is showing that multiple concussions or repeated head blows over time can lead to neurological problems down the road, particularly a degenerative brain disease known as chronic traumatic encephalopathy (CTE).

The disease is only definitively diagnosed in deceased people whose brains are examined, but people affected have been known to experience Alzheimer's like symptoms like memory loss, changes in mood like depression, problems with cognition, behaviors like confusion and aggression, and difficulty with motor abilities. The brain changes can start months or even years after the last incident, according to Boston University's Center for the Study of Traumatic Encephalopathy, which is sometimes nicknamed the "NFL's brain bank" because former players' brains have been donated there for study.

CTE has been confirmed in athletes who have had a history of repeated concussions. Linebacker Junior Seau was confirmed to have signs of CTE when his brain was examined after he committed suicide.

UCLA researchers recently announced that they were able to diagnose CTE in three former living NFL players based on brain scans and medical examinations, including Hall of Fame running back Tony Dorsett.

The NFL recently agreed to a $765 million dollar settlement with the NFLPA for concussion lawsuits that were filed by more than 4,000 former players, including Dorsett.
Former NFL quarterback Brett Favre also recently put the spotlight on how head blows can affect former players, when he announced he is experiencing memory loss, a known concussion symptom which he believes is a result of his numerous traumatic brain injuries.

Charlie Batch, who played quarterback for the Detroit Lions from 1998 to 2001 and the Pittsburgh Steelers from 2002 until 2012, told CBS News that he was interested in The Trust because he had suffered concussions and wanted to make sure he had a way to take care of himself post-career.

"Concussions are always going to be a concern, and this is something that you really don't just know how your body is going to react 10, 15 years down the road," he said.

He added that The Trust is something that has been needed for quite some time.

"If we can help identify what some of those problems may be earlier on we may be able to solve some of those problems early on," he said.

Former players can get checked at The Cleveland Clinic's main campus in Cleveland, Ohio, at the Cleveland Clinic Florida in Weston, Fla. and at the Cleveland Clinic Lou Ruvo Center for Brain Health in Las Vegas. Facilities are also open for them at the University of North Carolina in Chapel Hill, N.C. or Tulane University in New Orleans.

More information about The Trust is available for NFLPA members at www.playerstrust.com or by calling (202) 212-6180 or 1-866-725-0063.
Thanks for reading CBS NEWS.
Create your free account or log in
for more features.