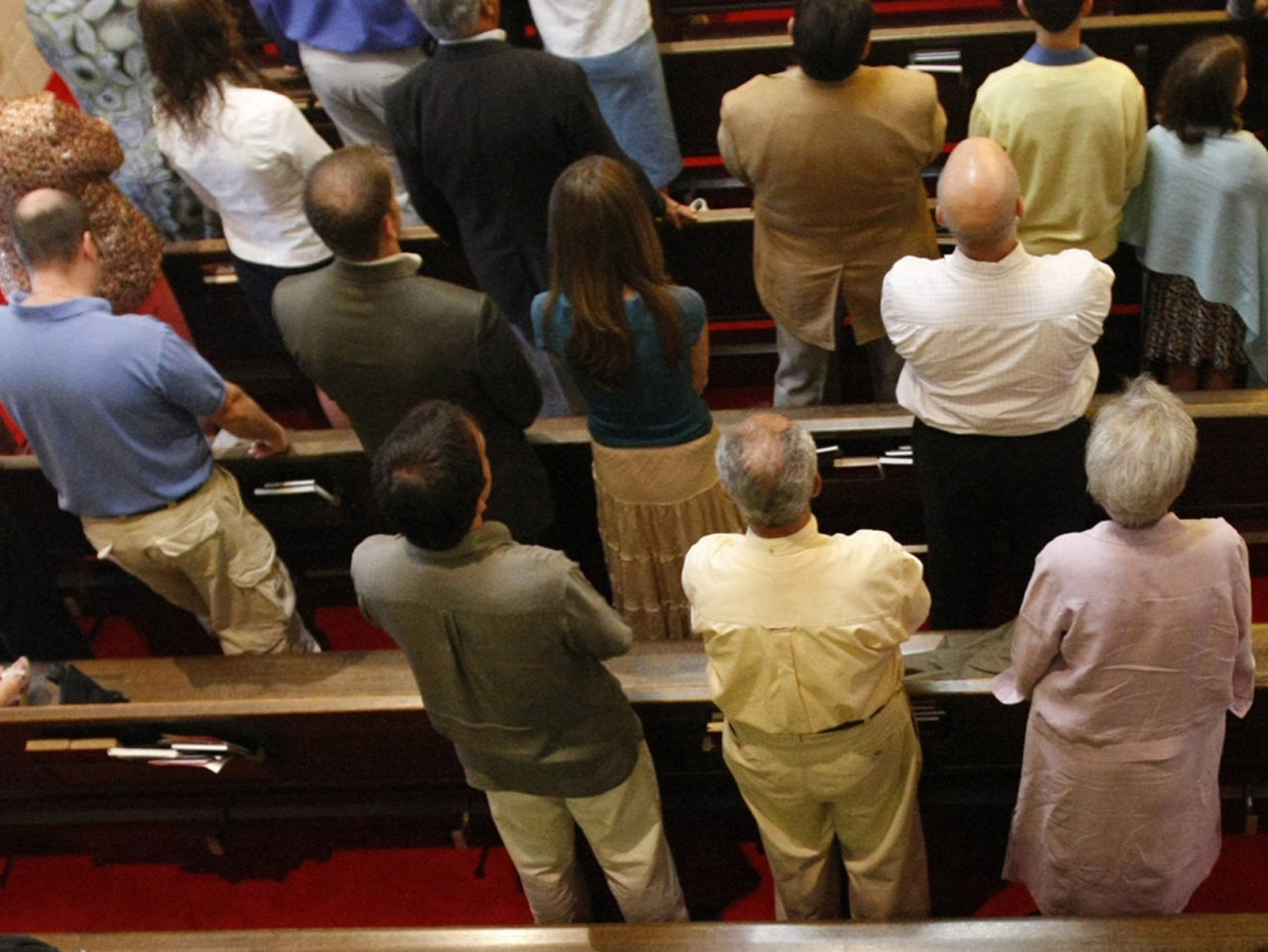 Churchgoers: Remember that adage about doing unto others
Our contributor Bill Flanagan of VH1 asks only that those churchgoers do unto others as they would have others do unto them:

Christmas is one of two times a year when you have to get to church early to get a seat. At the Midnight Mass in my hometown, you better be in your pew by 11, or you'll be sent to the overflow Eucharist in the basement to welcome the Messiah in a metal folding chair, kneel on the linoleum floor, and sing along to an out-of-tune guitar, while the faithful upstairs enjoy a full choir and apipe organ.
Now I know the Holy Family spent the first Christmas in a manger. They'd have loved some linoleum!
But I'm always impressed at how folks who miss church all year adopt the devotional intensity of the Third Crusade when it comes to getting a prime spot at Christmas. The spirit of the season goes right out the stained glass window.
There's got to be a special room in Purgatory for the lady who spreads her fur coat across the whole bench and says she's saving it for her husband who is outside "parking the car." As time ticks by you want to ask her, "Where's he parking that car? New Hampshire?" But then, you know, I'd have to go to confession again.
Last year my family was wedged between two phalanxes of true believers with short tempers and sharp elbows. About five minutes before midnight, an old and infirm lady hobbled up to our row and asked the fellow on the end if she could come in. He said there was no room at the inn. So my daughter told the man that she would leave to make space.
He made a face like a martyr as my daughter climbed out. Then he inched over just enough to let the poor old woman squeeze sideways into a small space beside him.
My daughter then asked the family in the pew in front of us if they would mind letting her into an open spot in the middle of their row. The father let her in, but the mother would not budge, and so my daughter ended up lodged between them while they both looked as resentful as if she had asked to spend the winter in their attic.
Jesus said if a man strikes you, offer him your other cheek; if he demands your coat, give him your tunic, too.
I wish he'd said something about sharing your pew.
The church is there for sinners. Saints don't need it. But we must ask, what does it profit a man to get a good seat at Midnight Mass and lose his soul?
Have a wonderful Christmas!
More From Bill Flanagan:
2013 music picks for Christmas
Music of solace for the season
When a nation coming of age lost its youth
Levon Helm's miraculous encore
Thanks for reading CBS NEWS.
Create your free account or log in
for more features.