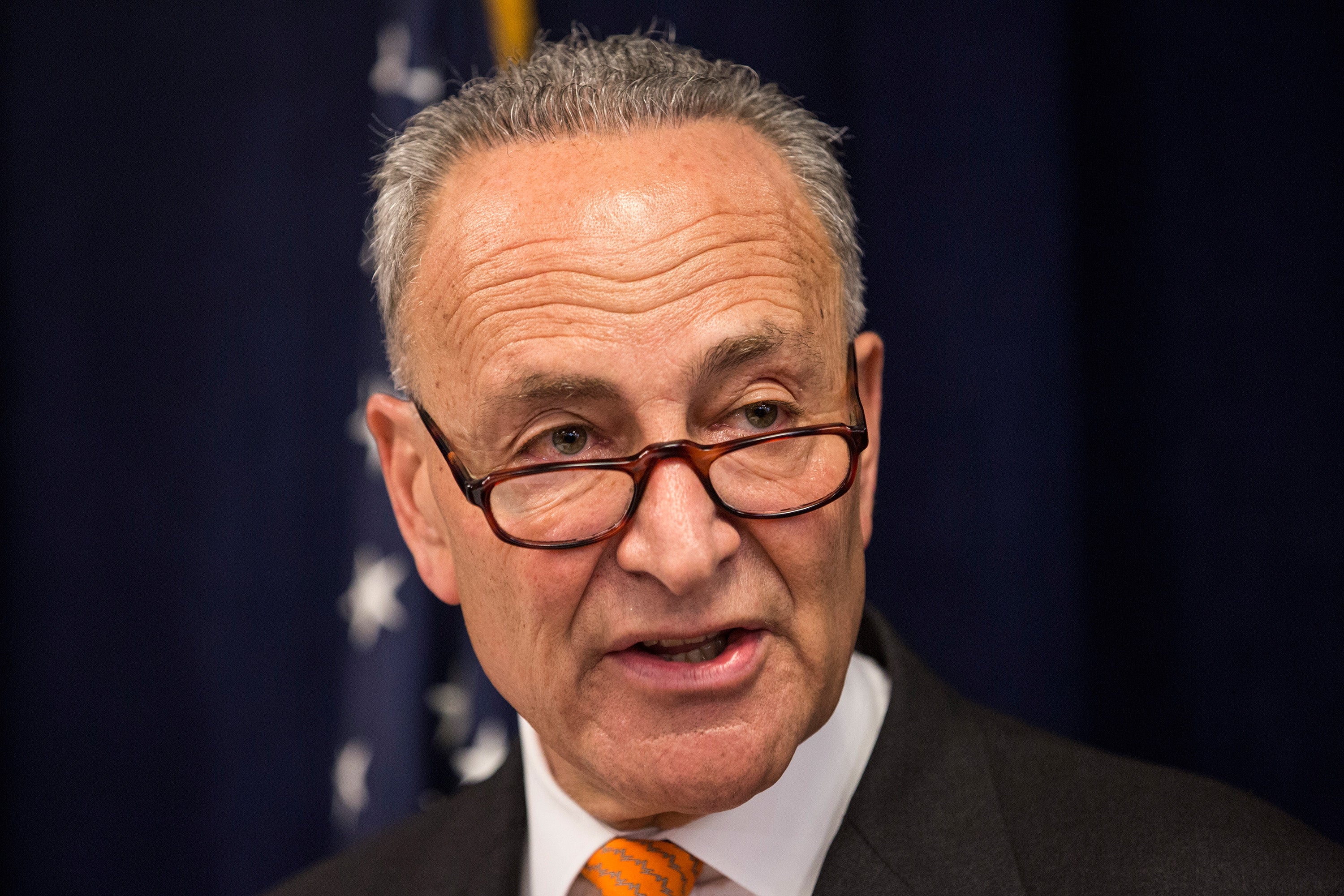 Chuck Schumer turns tables on Mitch McConnell on confirmation process
Senate Minority Leader Chuck Schumer has returned an identical letter that Senate Majority Leader Mitch McConnell sent to Harry Reid in 2009 on the Cabinet nomination process, calling on Republicans Monday to comply with the same conditions Republicans demanded when it came to President Obama's nominees. At the time, McConnell was the minority leader and Democrats controlled the nomination process.
The New York Democrat read the original letter aloud on the Senate floor and posted the returned one on Twitter a day before President-elect Donald Trump's nominees are set to begin flooding Capitol Hill for their Senate confirmation hearings.
The request says that before the consideration of any time agreements for a confirmation vote, Democrats want the following to be complete for each nominee: FBI background checks, Office of Government Ethics office reviews, financial disclosure statements and committee questionnaires. They are also demanding that each nominee has had a hearing, each nominee is willing to engage in committee staff interviews, each nominee agrees to courtesy visits with lawmakers and each nominee has committed to cooperating with the top Democrat on the relevant committees on requests for transparency and information.
Schumer's request comes a few days after the director of the Office of Government Ethics sent a letter to Senate Democrats Saturday in which he expressed concerns with Republicans ramming through the confirmation hearings for Mr. Trump's nominees.
"It has left some of the nominees with potentially unknown or unresolved ethics issues shortly before their scheduled hearings," Walter Shaub Jr. wrote in the letter obtained by CBS News.
He also noted that some of the president-elect's nominees have not yet completed the office's full ethics review. On Saturday, The New York Times reported that some of the Cabinet picks had not yet completed their background checks either.
This comes as Sen. Jeff Sessions, R-Alabama, prepares to testify at his Senate Judiciary Committee confirmation hearing Tuesday for the role of attorney general. Some of the other nominees who will undergo their confirmation hearings this week include Rex Tillerson for secretary of state, Rep. Mike Pompeo for CIA director and a number of other nominees.
The Associated Press reported that ethics forms are complete and submitted for Sessions, Tillerson, Defense Secretary nominee Gen. James Mattis and Transportation Secretary nominee Elaine Chao.
CBS News' Reena Flores contributed.
Thanks for reading CBS NEWS.
Create your free account or log in
for more features.