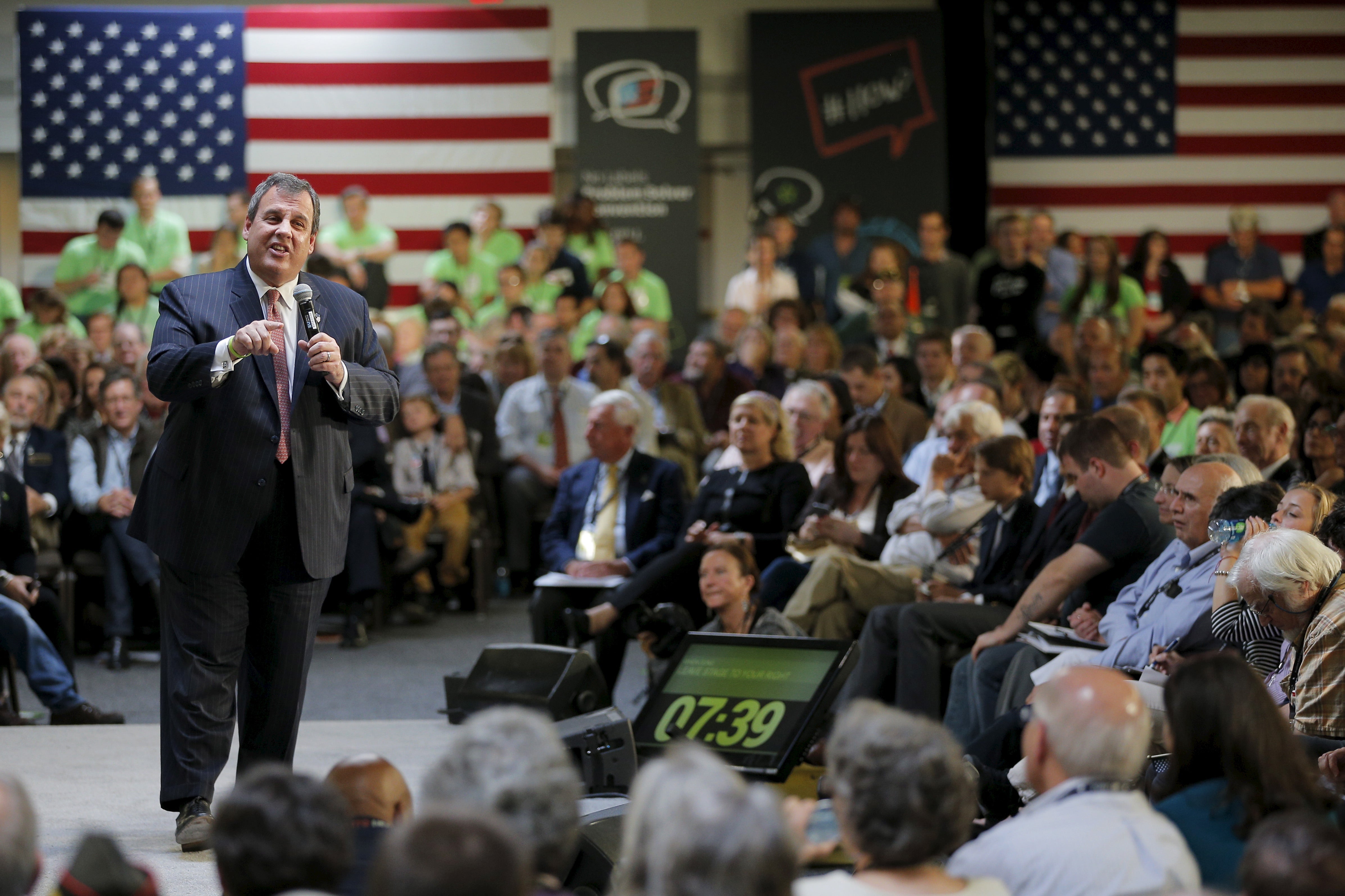 Christie nabs key New Hampshire endorsement
An influential New Hampshire Republican who has been courted by multiple presidential candidates has finally picked her horse, deciding to place her money on a New Hampshire-focused underdog: Gov. Chris Christie.
Businesswoman and activist Renee Plummer, a well-connected Republican and frequent presence on New Hampshire talk radio, has hosted roundtables and intimate dinners for most of the Republican presidential candidates. Her endorsement was sought by Christie, former Florida Gov. Jeb Bush and Ohio Gov. John Kasich.
Plummer is going with Christie, she said, because of his record of winning in a Democratic state, his handling of Superstorm Sandy and his professed willingness to work with others who disagree with him.
"People feel that he's Reaganesque," Plummer told CBS News. "That he's going to take care of us, protect us."
Plummer, who is on the board of Hope for New Hampshire Recovery, also cited Christie's work on substance abuse issues in New Jersey as an important factor in her endorsement.
The endorsement may seem insignificant outside of New Hampshire, but it's emblematic of how presidential politics work in the nation's first primary state and the outsized power that local activists hold over the campaign. "Why Renee Plummer could decide the presidency" read the headline of one New Hampshire newspaper profile of her over the summer.
Christie is struggling in national polls but has a better standing in New Hampshire, where he has been generating positive headlines for his hard-working town hall schedule.
Asked why not Bush, another candidate who, like Christie, is pinning his hopes on New Hampshire, Plummer said she's "not sure how his last name is going to play throughout the country."
Thanks for reading CBS NEWS.
Create your free account or log in
for more features.