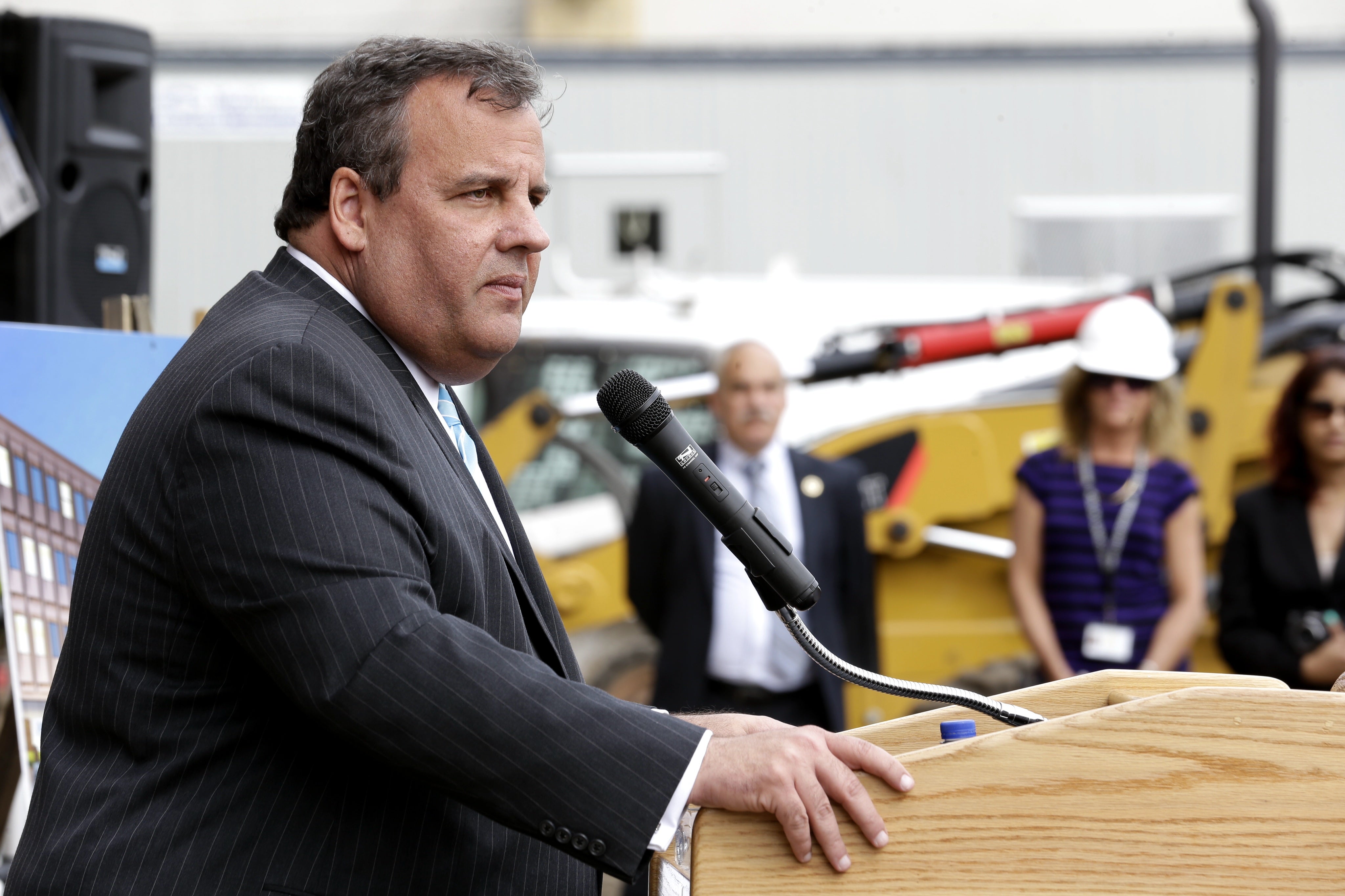 Chris Christie and the weight of the presidency

This post originally appeared on Slate.

Chris Christie underwent lap band surgery over President's Day weekend because the three-day weekend gave him time to recuperate, and because no decision he makes can be free of some connection to the presidency. The New Jersey governor checked in for the weight-loss procedure under an assumed name and he was out later that Saturday. He only told his chief of staff. He informed the rest of his staff yesterday--along with the New York Post.
According to Christie, the procedure, which restricts the amount of food he can ingest, was a personal health decision. After turning 50, he worried that he might not live a full life on his current trajectory. According to an aide, his doctor told him pointedly that it was an issue that would catch up with him soon. Since last fall, he has been contemplating the surgery. Responding to hurricane Sandy got in the way and delayed the procedure.
There is no reason to think that personal health was not Christie's driving motivation, but it also helps his presidential chances if he decides to run. If a candidate is any good at all, they endure a long period where the moves they make to position themselves for the presidency are indistinguishable from those they would make for other reasons. That's true more broadly of Christie's re-election campaign and his second term. Running as a can-do politician who can hammer out hard compromises with Democrats is both his pitch to New Jersey and his pitch to the nation.
There is now a weight-loss tradition in the run for the presidency. Former Mississippi Gov. Haley Barbour said that if people saw him lose 40 pounds it would either mean that he was running for president or he had cancer. Former Arkansas Gov. Mike Huckabee made his weight-loss the foundation of his campaign in 2008. He dropped 110 lbs, and pounded away on creaky treadmills all across Iowa, New Hampshire, and South Carolina to show that he was keeping up. When Huckabee started to fill out the talk show host's chair in 2011, it seemed clear that his presidential ambitions had taken a back seat to his gastronomic ones.
Christie has always treated his weight with the bluntness he applies to everything else. In the 2009 gubernatorial race, his opponent John Corzine ran an ad attacking Christie for "throwing his weight around" as a U.S. Attorney. The spot featured Christie disembarking from a suburban and accentuated the undulations of his locomotion. Christie shot back: "Man up and say I'm fat." David Letterman has made Christie's weight a constant source of comedy, so Christie went on Late Night and brought a donut. Christie has said the issue is "fair game," but he did react angrily to Michael Kinsley's argument that Christie's weight made him unfit for office. "The people who pretend to be serious commentators who wrote about this are among the most ignorant people I've ever heard in my life," Christie said.
Presidential candidates have to be careful about admitting weaknesses. It's a shame because the good ones are the products of their struggles as much as their triumphs. But in the modern campaign you're only allowed to admit that you're too humble or too generous--faults that are actually attributes. Christie's weakness was there for all to see. If he runs, the issue would be a distraction--talking about it on Oprah only gets you so far. It's still OK to make fat jokes in America, but it wouldn't just be the comedians talking about it. If Christie decided to run, you can bet that cable television news stations would have used the Kinsley argument to air endless chin pulling discussions about the meaning of Christie's weight. The mix of politics, weight-loss, and self-help would be irresistible. If only a religious angle could be found, everyone would get a bonus at the end of the year.
At 5 feet 11 inches Christie is the exact height of our fattest president, William Howard Taft, and Christie was on track to surpass Taft's top weight of 335 pounds. In the age before television, it was easier to be large (just as it was easier to have bad teeth, as this picture of Presidents Taft and Wilson demonstrates). Taft's admirers equated his size with power. "It is good to see Big Bill Taft enter a room after a number of other men. He reminds you of a great battleship following the smaller vessels, coming into port with her brass bright and plowing deep," swooned newspaper editor Arthur Brisbane.
But Taft also endured a lot of jokes. During a debate over whether the president should have an official automobile, a member of Congress said, "The incoming president proposes to abandon horses for reasons that the gentleman well knows: He does not wish to violate the law against cruelty to animals." Taft, who reportedly once got stuck in a theater chair and a White House bathtub, joked about his weight as Christie does. After he lost the election, Yale offered him a Chair of Law at the university. Taft replied that a chair would be too small, but "it might be all right" if they could offer a "Sofa of Law."
The last modern president to struggle with weight was Bill Clinton whose fondness for junk food made him the butt of jokes and offered a polite way to talk about his other appetites. He was most famously lampooned in a Saturday Night Live skit which portrayed a trip to MacDonald's in which Clinton meets voters and eats all their food. His opponent Jerry Brown had fun with it in the 1992 primary. The Los Angeles Times asked readers to offer tips to help him thin down. Columnists offered views on the issue. Family Circle ran an article designed to help him get healthy. In the White House, Hillary Clinton enlisted heart doctor Dean Ornish to revamp the presidential menu. They replaced hamburgers with soy burgers and served stir fry vegetables with tofu and salmon with vegetables. It didn't work: Clinton gained 20 pounds. Clinton is now in trim shape. His heart scare and a new vegan diet have combined to make him look leaner than ever before.
From now until Christie makes his ultimate decision about running for president, he will have to endure punditry about two kinds of numbers: his poll numbers and his weight. This too is a distraction, but on the whole, it at least allows him to play both the role of Everyman struggling with weight as well as a problem solver doing something about it. The lap band surgery, according to one source, takes about three years for the patient to reach his or her lowest weight. That means it will be fully paying off just before the Iowa and New Hampshire primaries. Another coincidence, no doubt.
Thanks for reading CBS NEWS.
Create your free account or log in
for more features.