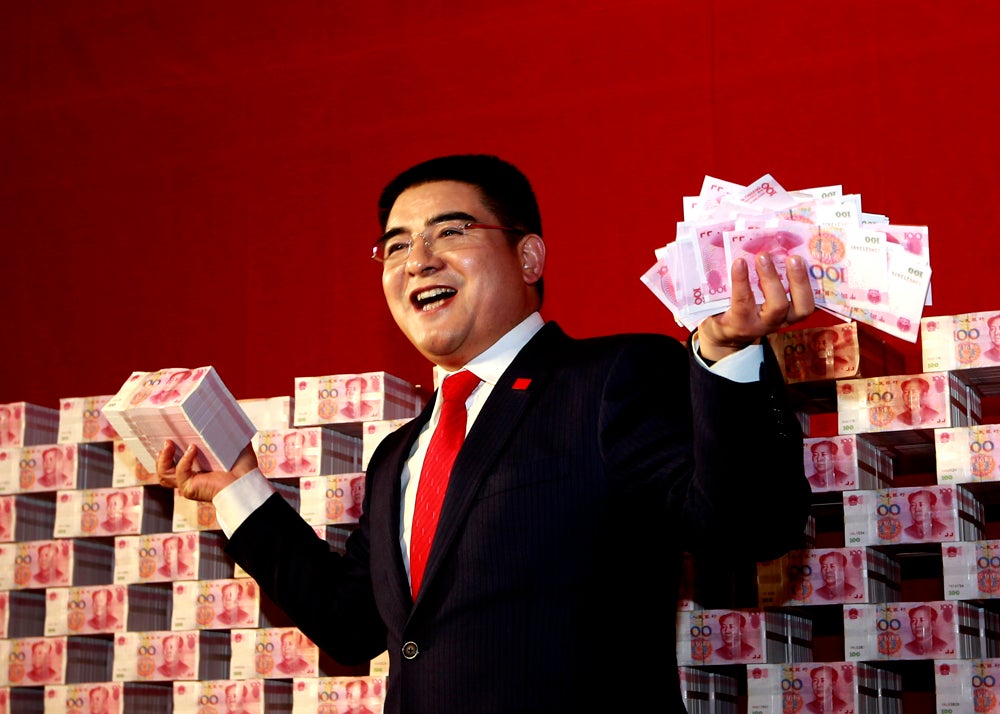 Chinese mogul to hand out thousands of dollars in NYC's Central Park
Thousands of people, many of them homeless, are expected to descend on New York's Central Park Wednesday. They're being promised a free gourmet meal, and $300 each.
The luncheon is the brainchild of one of China's wealthiest men, Chen Guangbiao, a flamboyant and controversial mogul who took out ads in "The New York Times" and "The Wall Street Journal" announcing the event, CBS News Correspondent Don Dahler reports.
Chen, who made his fortune in the recycling industry, is known for outrageous stunts that publicize his charitable and environmental causes, as well as himself.
He smashed his own Mercedes to encourage people to ride bikes. He sold canned air to call attention to China's air pollution problem. He's been known to hand out red envelopes of cash to the poor. And now, he's in America.
"When I see that there is a disaster in China, I see a lot of U.S. companies or the U.S. government going to help China," Chen said. "But when there is a disaster in the U.S., I do not see any Chinese people donating money to the U.S."
To bring attention to the growing problem of homelessness in this country, Chen has partnered with the New York City Rescue Mission, the oldest homeless shelter in the nation.
"Our thought was, if someone wants to treat them to an amazing event -- something that they would never experience otherwise -- maybe even a kernel of hope that life could be different again, we're in it for that reason," said Craig Mayes, the mission's executive director.
Chen's net worth is $400 million dollars, but he grew up poor.
The man from communist China says this latest project was inspired by two of the greatest capitalists in history.
"In order to support Bill Gates and Warren Buffet, I declared that once I die, I will donate all of my properties," Chen said.
"I was not born into a rich family or a family of government officials," he told CBS News. "When I was 4 years old, my brother and sister died of hunger. So I achieved my success through my confidence and self-motivation and my hard work."
To open today's luncheon, Chen, who loves karaoke, will lead the crowd in a rendition of his favorite song, "We Are The World."
Chen originally invited one thousand "poor and destitute Americans" to lunch. But the restaurant here can't seat that many, and the park won't allow tables to be set up on the lawn.
If there's any doubt of his commitment to his favorite causes, consider that he had his family's names legally changed. His is now "low carbon," and he has a son named "environmental protection."
Thanks for reading CBS NEWS.
Create your free account or log in
for more features.