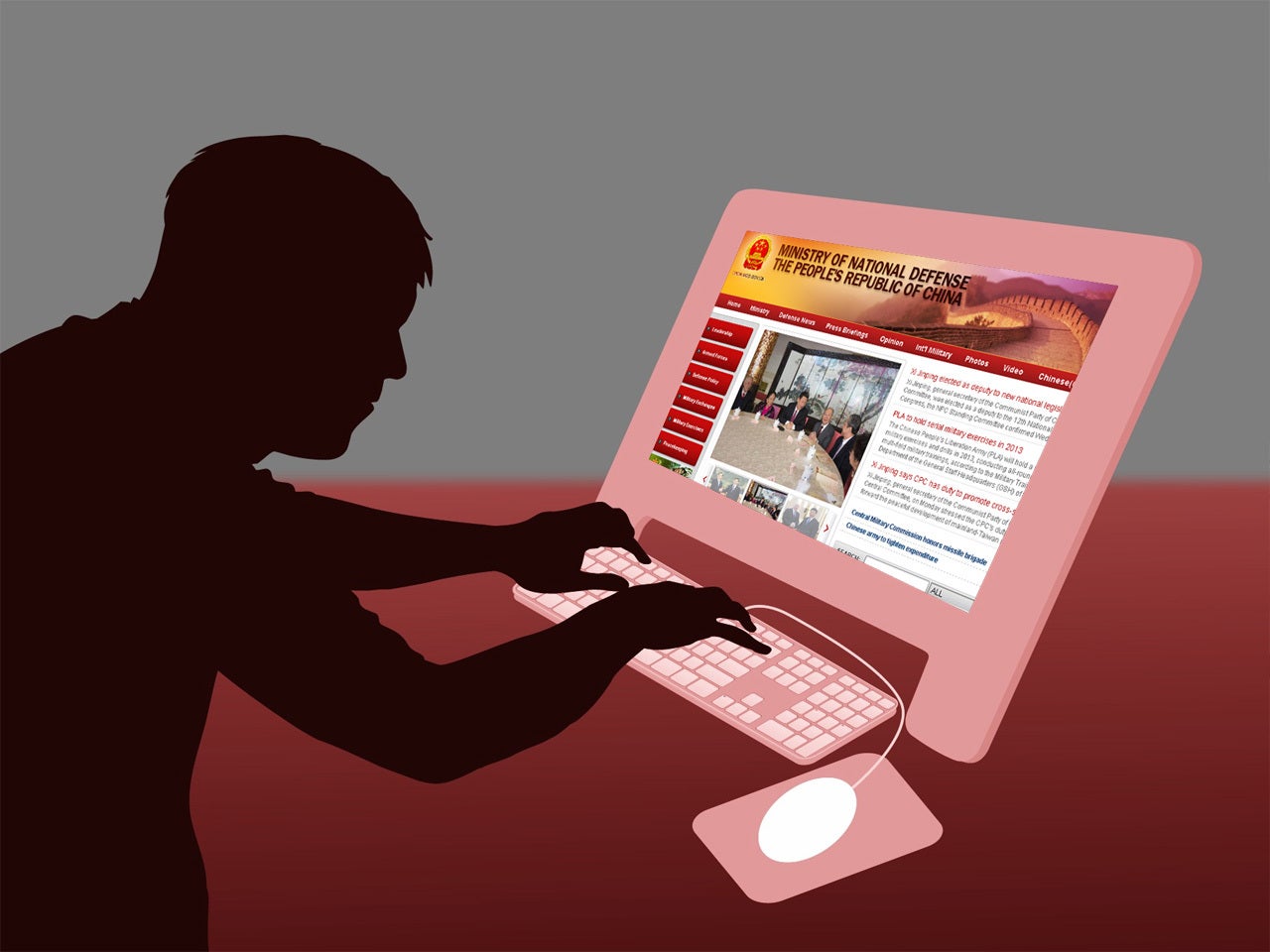 China says sites targeted by U.S.-based hackers
BEIJING China's military said Thursday that overseas computer hackers targeted two of its websites an average of 144,000 times per month last year, with almost two-thirds of the attacks originating in the United States.
The claim from Defense Ministry spokesman Geng Yansheng follows accusations last week by American cybersecurity company Mandiant that Chinese military-backed cyberspies infiltrated overseas networks and stole massive amounts of data from U.S. companies and other entities. China denied the allegations, and its military said it has never supported any hacking activity.
Geng told reporters at a monthly news conference that an average of 62.9 percent of the attacks on the Defense Ministry's official website and that of its newspaper, the People's Liberation Army Daily, came from the U.S.
"Like other countries, China faces a serious threat from hacking and is one of the primary victims of hacking in the world," Geng said. "Numbers of attacks have been on the rise in recent years."
Geng attacked the Mandiant report, which blamed hacking on the People's Liberation Army's Shanghai-based Unit 61398, as "unprofessional and not in accordance with the facts." He also criticized the U.S. military's cyber command for impeding international efforts at controlling hacking.
The Mandiant report was widely praised by cybersecurity professionals interviewed by The Associated Press, who said it provided the most detailed picture yet of China's state-sponsored hacking efforts.
Thanks for reading CBS NEWS.
Create your free account or log in
for more features.