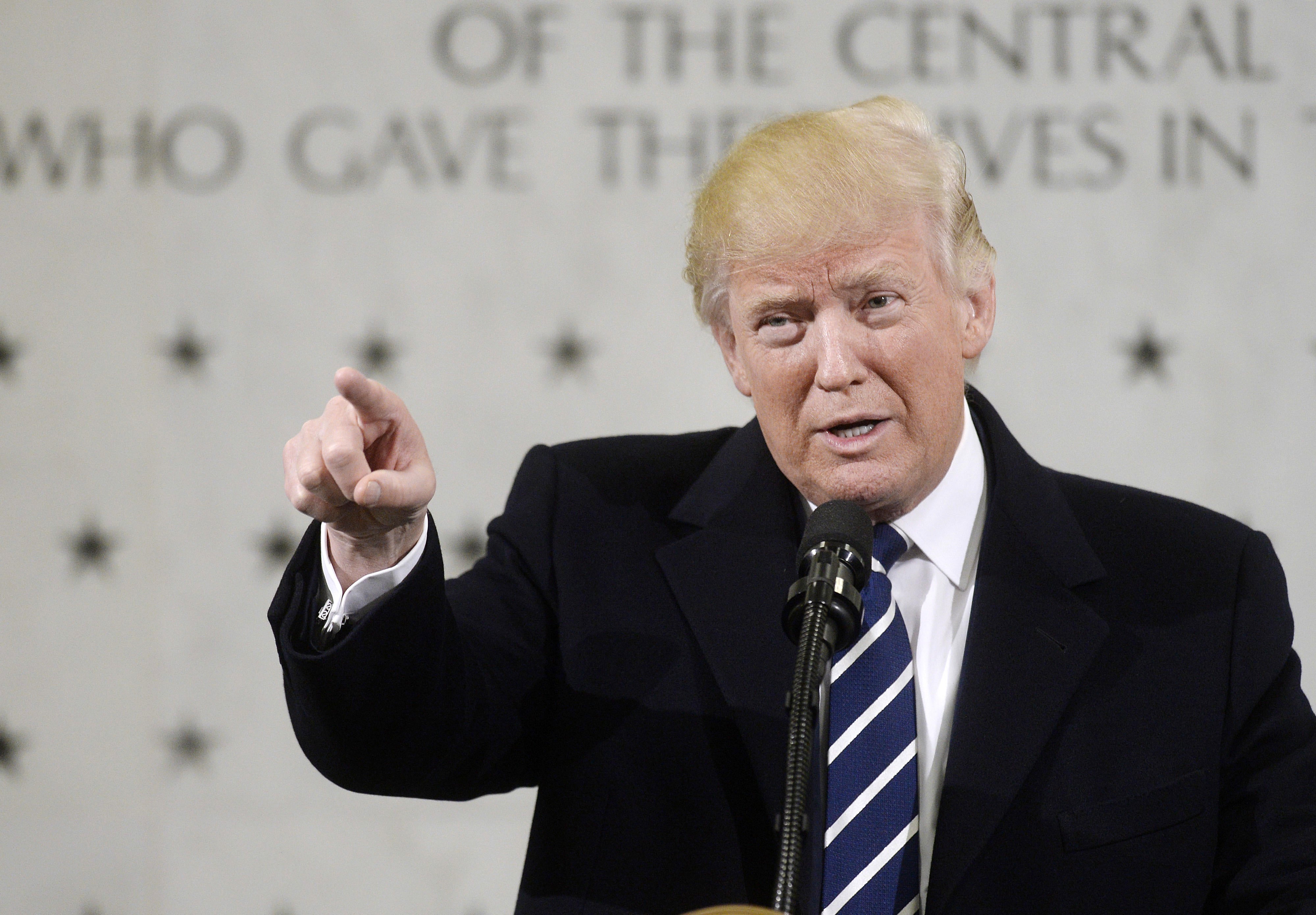 "Chill" in flow of intelligence to Trump White House, sources say
President Trump is spending the weekend at his Florida resort. On Saturday, he'll lead a rally in Melbourne, Florida. The event comes as Mr. Trump tries to regain his footing after what's been a tumultuous first month in office.
Mr. Trump's administration has been criticized as chaotic and overwhelmed, but on his way to Florida for the rally organized by his campaign, he seemed right at home in front of a crowd of supporters and the backdrop of Boeing's new flagship plane, CBS News correspondent Manuel Bojorquez reports.
"My focus has been all about jobs, and jobs is one of the primary reasons I'm standing here today as your president," Mr. Trump said.
Still touting his Election Day victory, the president stopped in South Carolina Friday to relive the promises he made on the campaign trail.
"We are going to fully rebuild our military," he said. "We are going to lower taxes on American business."
He was leaving his problems in Washington behind.
After condemning the media in his first solo press conference Thursday, the president continued his attacks on Friday, saying in a tweet "the FAKE NEWS media … is not my enemy, it is the enemy of the American People!"
"The leaks are absolutely real; the news is fake," Mr. Trump said on Thursday.
After reports that the CIA is withholding sensitive intelligence from the White House, Mr. Trump made a personal call to CIA Director Mike Pompeo and told him to stop the damaging leaks to the press.
"How do they write a story like that in the Wall Street Journal without asking me?" Mr. Trump asked during his press conference.
Pompeo said in a statement that "the CIA does not, has not, and will never hide intelligence from the president."
But sources told CBS News there is a "chill" in the flow of intelligence to the White House, both because of comments from the president about the intelligence community and anxiety over the handling of sensitive information about Russian interference in the 2016 election.
Another problem: staffing in the White House.
After the ouster of National Security Adviser Michael Flynn, Mr. Trump has had trouble finding a replacement. Retired Vice Adm. Robert Harward turned down the post after the White House rejected Harward's request to hire his own staff.
CBS News has learned former CIA Director David Petraeus is no longer being considered for the position. One other candidate is Mr. Trump's acting National Security Adviser Keith Kellogg.
On Saturday, Mr. Trump is focused on his "thank you" rally in Melbourne, some three months after the election. He said the crowds are expected to be "massive."
Thanks for reading CBS NEWS.
Create your free account or log in
for more features.