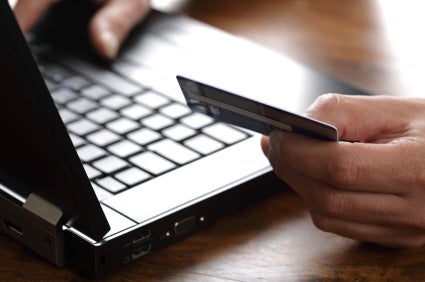 Cheapest days to shop online
Online shoppers rang up $47.5 billion worth of merchandise in the second quarter of this year alone. With Cyber Monday and the holiday shopping frenzy approaching, this figure is sure to jump even higher this quarter. Wouldn't it be nice to know which days offer the lowest prices?
The folks at Extrabux.com and Amazon price tracker CamelCamelCamel.com thought so. They studied pricing data from the previous two years -- from thousands of online retailers and for more than 100,000 different products -- and have discovered the cheapest days of the week to shop online for certain types of merchandise.
Here's what they found:
Monday: Computers, TVs, cameras and other electronics
Computer prices tend hit their lowest prices on Mondays, according to the data. The average was about $1,210 on Monday vs. $1,250 on Friday (the worst day to shop), a savings of $40.

Why the difference? "Manufacturers notify retailers of discounts and instant rebates early Monday morning. The retailers, knowing that they'll get a rebate from the manufacturers, then lower their price to consumers," says Jeff Nobbs, founder of Extrabux. "For example, Samsung [may put] out a $50 rebate to retailers first thing Monday morning for all Samsung HDTVs. In turn, retailers [would] immediately lower their price on all Samsung HDTVs by $50."
Monday's price drop also reflects a rise in consumer demand. "On Mondays, consumers are back in front of their computers with a big screen and a fast Internet connection. They may have spent some of the weekend browsing computers, TVs, etc., in store. Then on Monday they look to the Internet for the best price," says Nobbs. "Because Mondays are the most popular day of the week to shop online for electronics and share hot deals, retailers have even more of a reason to offer low prices on Mondays. They have the best chance of getting buzz about their sales when the sales are first launched," he says.
Wednesday: Jewelry
Like electronics, online jewelry prices fall the most when searches skyrocket. In this case, that's Wednesday. Prices average $218 on Hump Day, vs. $220 (the highest price) on weekends. OK, so it's a savings of just $2, but an interesting observation nonetheless.

An analyst tells ExtraBux that women shop online the most during the middle of the week (and jewelry items are made mostly for women) -- hence the the midweek price trims.
Saturday: Books
Whether you're buying from Amazon or BN.com, Saturday is often when you'll find the lowest online prices for books, according to the pricing data. That may be because people actually have leisure time on the weekends and can dedicate time to reading (or searching for books online) -- and retailers want to capitalize on the demand. On Saturday, the average book costs $12 vs. $14 midweek.
Sunday: Major appliances
Online queries for home improvement projects soar on the weekends, especially Sundays. Thus, as the number of potential shoppers increases, the average price of major appliances falls. On Sunday, average prices are $806 compared to a peak of $818 on Monday or Tuesday, for a savings of $12.
More on MoneyWatch:
Thanks for reading CBS NEWS.
Create your free account or log in
for more features.