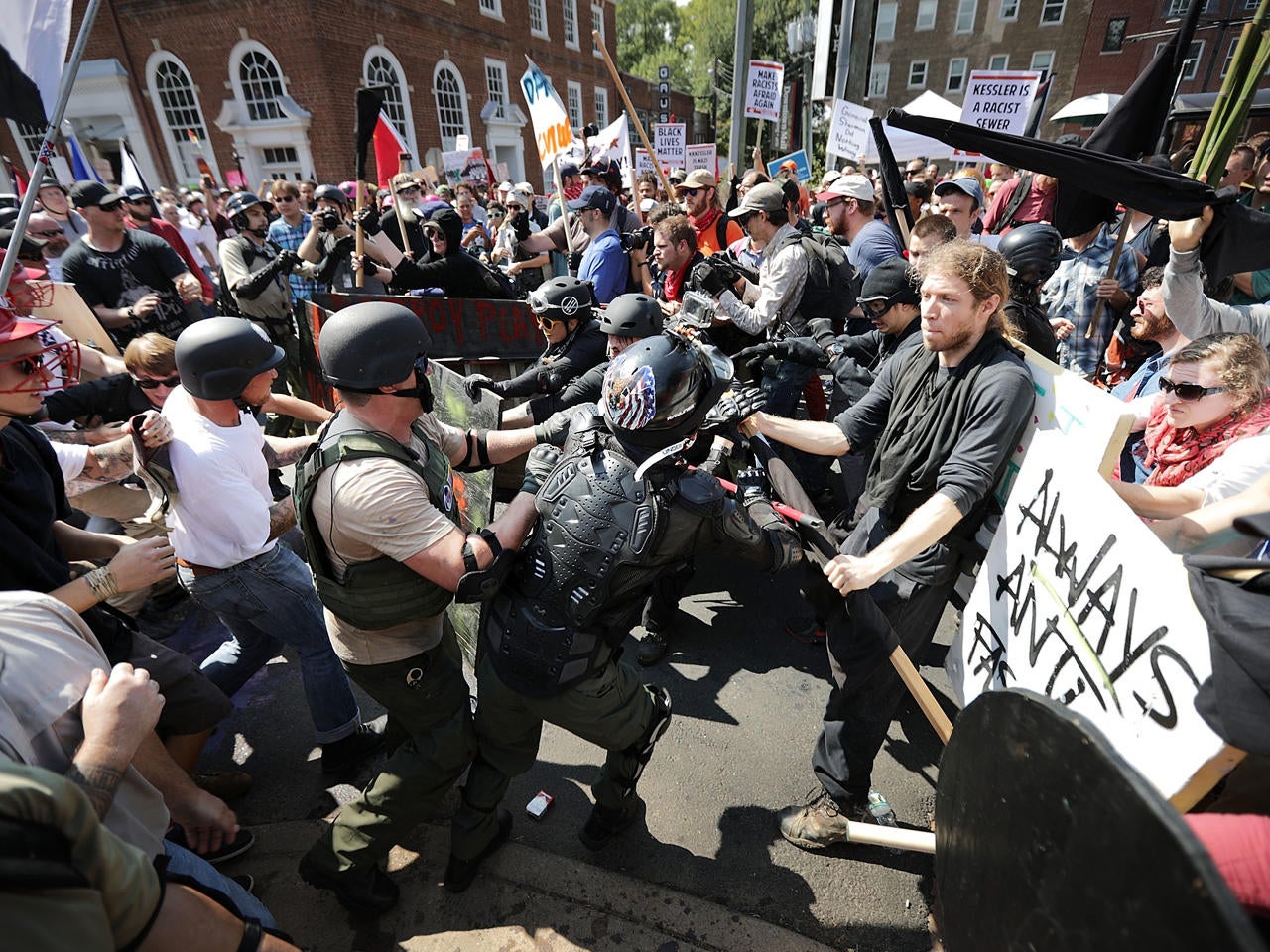 Virginia governor declares state of emergency ahead of Charlottesville rally anniversary
RICHMOND, Va. -- Virginia Gov. Ralph Northam and the city of Charlottesville proactively declared a state of emergency ahead of the one-year anniversary of the violent white nationalist rally there that left one woman dead and dozens of others injured. Officials said Wednesday's declaration would streamline state and local operations this weekend while also allocating $2 million in state funds.
The declaration authorizes the Virginia National Guard to assist in security efforts. Law enforcement officials say there will be a heavy police presence meant to deter any violence.
Virginia State Police Superintendent Gary Settle said more than 700 state police will be activated during the weekend and that they are "fully prepared to act" to prevent any incidents like last year.
CBS affiliate WCAV-TV says the response efforts have been in development since March. With regard to the security area in downtown Charlottesville, law enforcement personnel will man two entry points for pedestrians seeking to exit the security area.
"Declaring this state of emergency in advance of the anniversary and the related planned events will help us ensure that the state and the city have all available resources to support emergency responders in case they're needed," said Northam.
Referring to the deaths last year of 32-year-old Heather Heyer and two police officers killed in a helicopter crash the same day, Northam said, "Virginia continues to mourn the three Virginians who lost their lives in the course of the demonstrations a year ago. We hope the anniversary of those events passes peacefully."
Only one organizer of last summer's white nationalist rally seems intent on publicly marking the anniversary. Jason Kessler has vowed to press ahead with plans for an Aug. 12 rally in Washington, D.C., after Charlottesville denied him a permit.
Authorities faced unrelenting criticism for their handling of last year's rally and an independent review that found serious police and government failures in responding to violence at the "Unite the Right" rally. The event drew hundreds of white nationalists from across the country to the Virginia college town.
Former U.S. Attorney Tim Heaphy released findings in December into law enforcement's response to the violent rally in August. The report criticized the police chief at the time for his "slow-footed response" and found that police failed on multiple fronts, leading to "deep distrust of government" in the local community. It also found a lack of preparation and coordination between state and city police and a passive response by officers to the chaos.
State police and Charlottesville police were unable to communicate by radio the day of the rally because they were on different channels, the report said, and commanders "instructed their officers not to intervene in all but the most serious physical confrontations."
Chaos erupted before the event even began, with participants and counter-protesters brawling in the street. Later, a woman was killed when a car drove into a crowd of people opposing the white nationalists, and dozens more were injured.
The man accused in that attack, James Alex Fields of Ohio, has been charged with first-degree murder. He told a judge in July that he is under treatment for several mental disorders including bipolar disorder, anxiety, depression and ADHD.
The independent review by former U.S. Attorney Tim Heaphy was sharply critical of both the city and state police, saying both "failed to 'stand up' to protect human life.
Several city officials left their jobs in the months after the rally. The city attorney took a new job, the city manager's contract was not renewed, a spokeswoman quit and the police chief, who was 50 at the time, retired after less than two years on the job.
Several peaceful events are planned in Charlottesville to commemorate last year's event and promote racial healing. The city is planning to establish a "defined security area" downtown where weapons will be banned.
Charlottesville Police Chief RaShall Brackney said the goal for that community is to have a peaceful weekend.
Thanks for reading CBS NEWS.
Create your free account or log in
for more features.