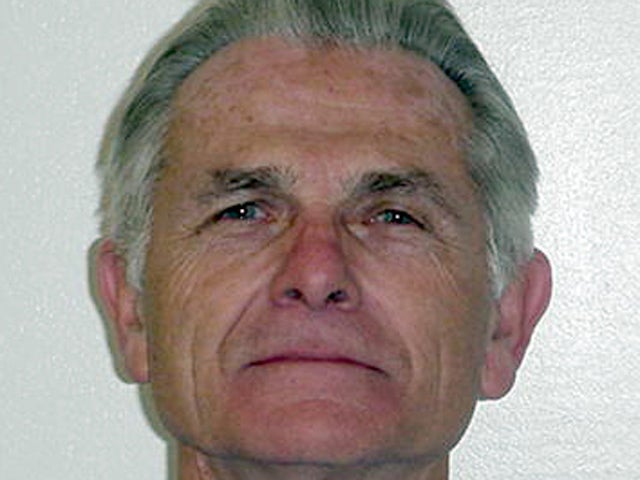 Charles Manson follower Bruce Davis seeks parole after 40 years
(CBS/AP) LOS ANGELES - Former Charles Manson follower Bruce Davis, who was on the brink of release from prison two years ago before then-Gov. Arnold Schwarzenegger intervened, goes before another parole board panel Wednesday.
Davis is serving life sentences for two 1969 slayings, although he was not involved in the infamous 'Manson Family' murders of actress Sharon Tate and six others in Los Angeles. Wednesday's hearing at the California Men's Colony at San Luis Obispo will be his 27th parole hearing.
During his 40 years in prison, Davis earned a master's degree in religion and a doctorate in philosophy of religion, became a born-again Christian and ministered to other inmates. He also married a woman he met through the prison ministry and has a grown daughter.
But the Los Angeles prosecutor who has argued repeatedly to keep all Manson Family members behind bars has said that Davis still isn't ready for release.
"We feel he is not fully rehabilitated," Deputy District Attorney Patrick Sequeira said. "He has not shown true remorse or understanding of his crime."
Davis long maintained that he was just a bystander in the killings of stuntman Donald "Shorty" Shea and musician Gary Hinman. But at his last parole hearing in 2010, he acknowledged: "I was as responsible as everyone there."
The state parole board determined that Davis was ready to be released. But Schwarzenegger later reversed the decision, saying the murders were "especially heinous" and arguing that Davis' release would pose an "unreasonable risk of danger to society."
Davis' lawyer, Michael Beckman, said in an interview Tuesday that his client is willing to take responsibility not just for his crimes but for other murderous actions by the Manson Family.
"He says that maybe because he was one of the older members of the group he should have led by example," Beckman said. "He now thinks that If he had said `no' to the Hinman killing, maybe the Tate-La Bianca killings wouldn't have happened."
Should the new parole panel grant Davis a release date, the decision would be just the first step in a process that also requires approval by Gov. Jerry Brown and other parole board members. The process could take five more months.
Davis and his wife recently divorced. If released, the 69-year-old would go to transitional housing in Los Angeles County and says he would try to pursue a career in the ministry.
The only other Manson Family member convicted of murder to be paroled was Steve Grogan. He was released in 1985 after leading authorities to the site where Shea's body was buried.
Manson and two of his followers, Leslie Van Houten and Patricia Krenwinkel, remain in prison for life in the Tate killings. Their co-defendant, Susan Atkins, died in prison last year.
More on Crimesider
June 29, 2010 - Charles Manson Follower Bruce Davis Denied Parole by Calif. Gov. Schwarzenegger
Thanks for reading CBS NEWS.
Create your free account or log in
for more features.