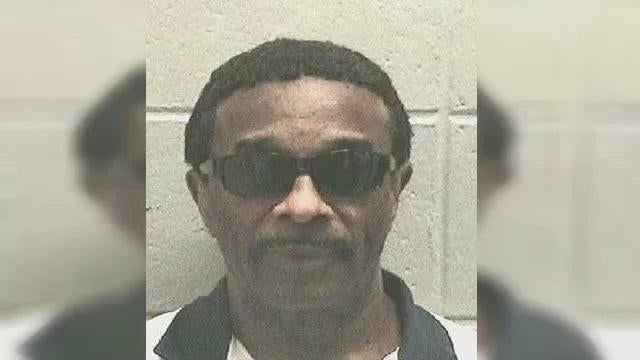 Georgia executes "stocking strangler," convicted of raping and killing older women
JACKSON, Ga. -- Georgia has put to death a man known as the "stocking strangler," who was convicted of raping and killing older women in attacks that terrorized a small city decades ago. The office of Georgia Attorney General Chris Car said 67-year-old Carlton Gary was executed minutes after 10:30 p.m. Thursday at the state prison in Jackson. He is the first inmate executed by Georgia this year.
Gary was convicted in 1986 on three counts each of malice murder, rape and burglary for the 1977 deaths of 89-year-old Florence Scheible, 69-year-old Martha Thurmond and 74-year-old Kathleen Woodruff.
From September 1977 to April 1978, the string of violent attacks on older women terrified the west Georgia city of Columbus. The women, ranging in age from 59 to 89, were beaten, raped and choked, often with their own stockings. Seven died and two were injured in the attacks.
Prosecutors have consistently said the same man carried out all nine attacks.
Police arrested Gary in May 1984, six years after the last killing. He became a suspect when a gun stolen during a 1977 burglary in the upscale neighborhood where all but one of the victims lived was traced to him.
In 2009, just hours before Gary's first execution date, the Georgia Supreme Court ordered a stay in order to allow DNA testing of the semen found at the crime scenes, the Atlanta Journal-Constitution reported.
Gary's lawyers still say police arrested the wrong man, and newly discovered evidence proves his innocence.
In the clemency application submitted Wednesday to the State Board of Pardons and Paroles, Gary's lawyers argued evidence that would have helped their client wasn't available to his defense team at trial because the necessary testing methods didn't exist at the time or because prosecutors failed to disclose it.
"We are not talking about questionable recanting witnesses who came forward long after trial, but hard physical evidence of innocence," his lawyers wrote. That evidence would have raised reasonable doubt in the minds of the jurors who convicted him, they contend.
The arguments in the clemency petition have previously been raised in court filings, and lawyers for the state have consistently disputed their validity.
Since the state says the same person carried out all the attacks, excluding him from even one "would prove, under the prosecution's own theory, that Mr. Gary was innocent of all nine attacks," his lawyers wrote.
DNA testing done years after the trial on semen found on clothing worn by one of the women who survived does not match Gary, his lawyers wrote. That's significant, Gary's lawyers assert, because the woman had dramatically identified Gary as her attacker during his trial, and the prosecution relied heavily on her testimony.
The defense also belatedly received a police report in which the woman is reported to have told officers she was asleep at the time of the attack, that her bedroom was dark and she wouldn't be able to identify or describe her attacker, the clemency application said.
Bodily fluid testing done on semen found on Thurmond's body and on stains on Scheible's sheets also likely exclude Gary, his lawyers argue. DNA analysis would have provided further evidence, they wrote, but it couldn't be done because the samples were discovered to have been contaminated at the Georgia Bureau of Investigation crime lab.
A shoeprint found at one of the scenes was not disclosed to the defense until 20 years after his trial and would have cast doubt on his guilt because his size 13-and-a-half foot would not have fit in the size 10 shoe that made the print, the application said.
Additionally, defense experts testified that evidence of a bite mark on one of the victims that was missing for years does not match Gary's teeth, and fingerprint evidence relied upon by the prosecution was problematic.
Authorities have said Gary confessed to participating in the burglaries but said another man committed the rapes and killings. His lawyers say the unrecorded and undocumented statement "fits all the recognized hallmarks of a false confession that never happened."
Lawyers for the state have previously disputed these claims in court filings. They say Gary's claims have repeatedly been rejected by the courts. Furthermore, they've argued, the state now has even more evidence that proves Gary's guilt, and a judge who denied him a new trial found that none of the evidence Gary's lawyers cited would likely have changed the verdict.
Thanks for reading CBS NEWS.
Create your free account or log in
for more features.