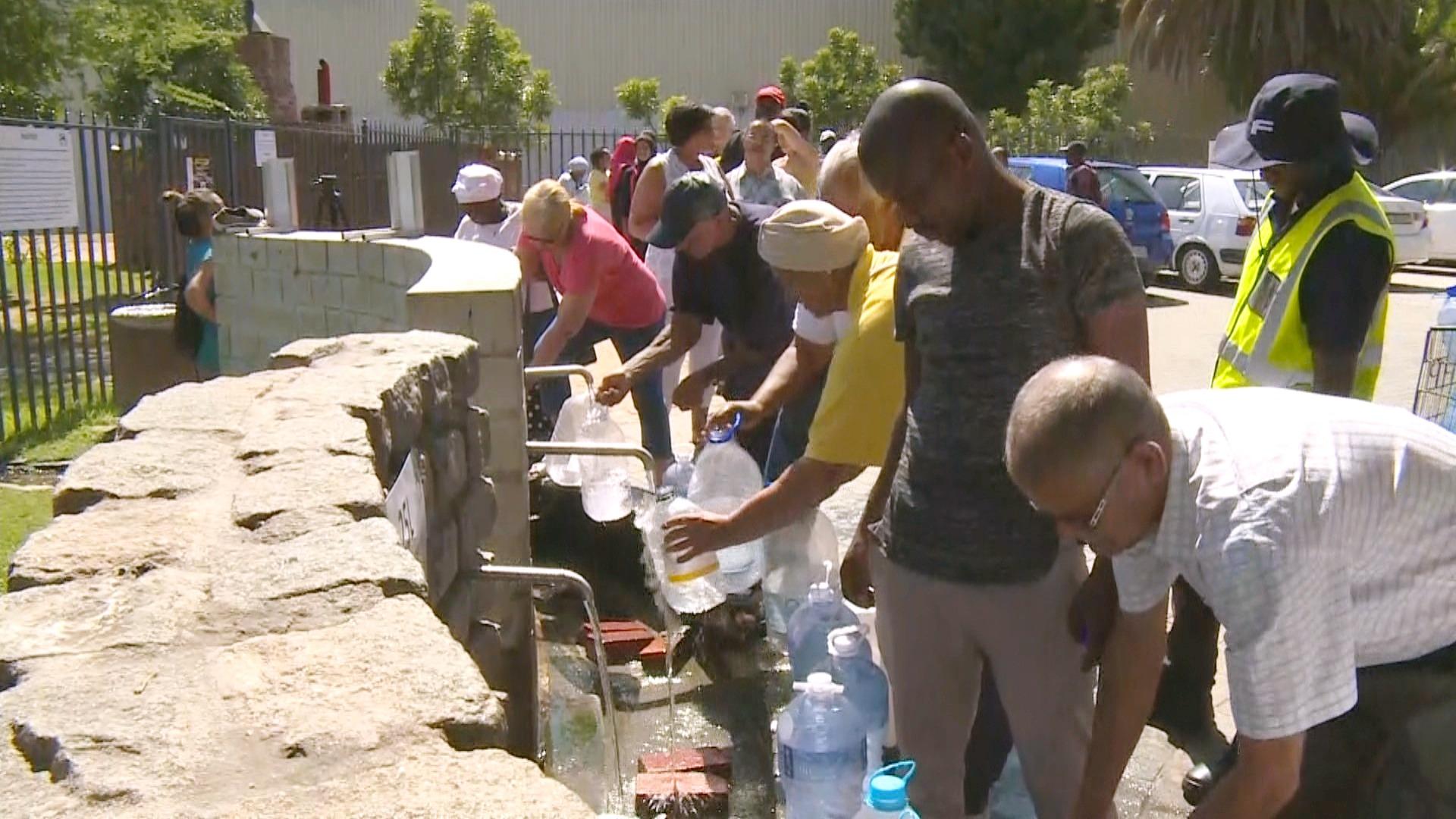 Cape Town, on verge of running out of water, braces for "chaos"
CAPE TOWN, South Africa -- Surrounded by beautiful stretches of ocean, it's hard to believe Cape Town could become the first major city in the world to run out of water. Ominously named "day zero," April 21 – 92 days from today – is when the taps will be turned off.
At the Voëlvlei Dam, water levels are critically low, sitting at less than 20 percent, reports CBS News' Debora Patta. It's one of Cape Town's main sources of water – a source that it is on the brink of running completely dry within a matter of weeks.
Three years of successive drought have devastated the city's water supplies. The local government has brought in severe restrictions forcing people to look for alternative supplies like a natural spring tapped for public use.
"It has changed our lives dramatically. But it is also a lesson for us not to waste water," Mogamat Allie said.
There have already been scuffles at the natural spring. Security guards now monitor the site to prevent violence from breaking out.
"And imagine no water, how will it be. Chaos. It's going to be terrible. And we're not looking forward to that time," Erma Da Costa said.
Cape Town's four million residents are now only allowed 23 gallons of water per person per day. Next month that goes down to 13 gallons. Compare that to the average American who uses around 100 gallons daily.
Thirteen gallons doesn't allow for much – a 90-second shower, a quick toilet flush, basic dishwashing, weekly laundry, and a large bottle of drinking water.
Outside the city center, the effects of the water crisis are more obvious. Farmer Andries van der Paul has only been able to plant a quarter of his corn crop this year. If the taps are switched off, he is facing financial ruin.
"It's a desperate situation. It's a difficult, difficult situation for us," van der Paul said.
Climate scientist Peter Johnston said even if there is a good rainfall this year, the crisis will not be over. Cape Town is getting hotter.
"That increase in temperature is going to increase evaporation. Increased evaporation is going to mean that there is less water that's available for our use," Johnston said.
That is bad news for a city that is also a global tourist attraction – welcoming two million visitors a year.
City officials believe that if Capetonians drastically cut back water usage, they could avoid the taps running dry until the rainy season begins in May. Then of course the hope is that the rains will pour down so that dams will be full again.
Thanks for reading CBS NEWS.
Create your free account or log in
for more features.