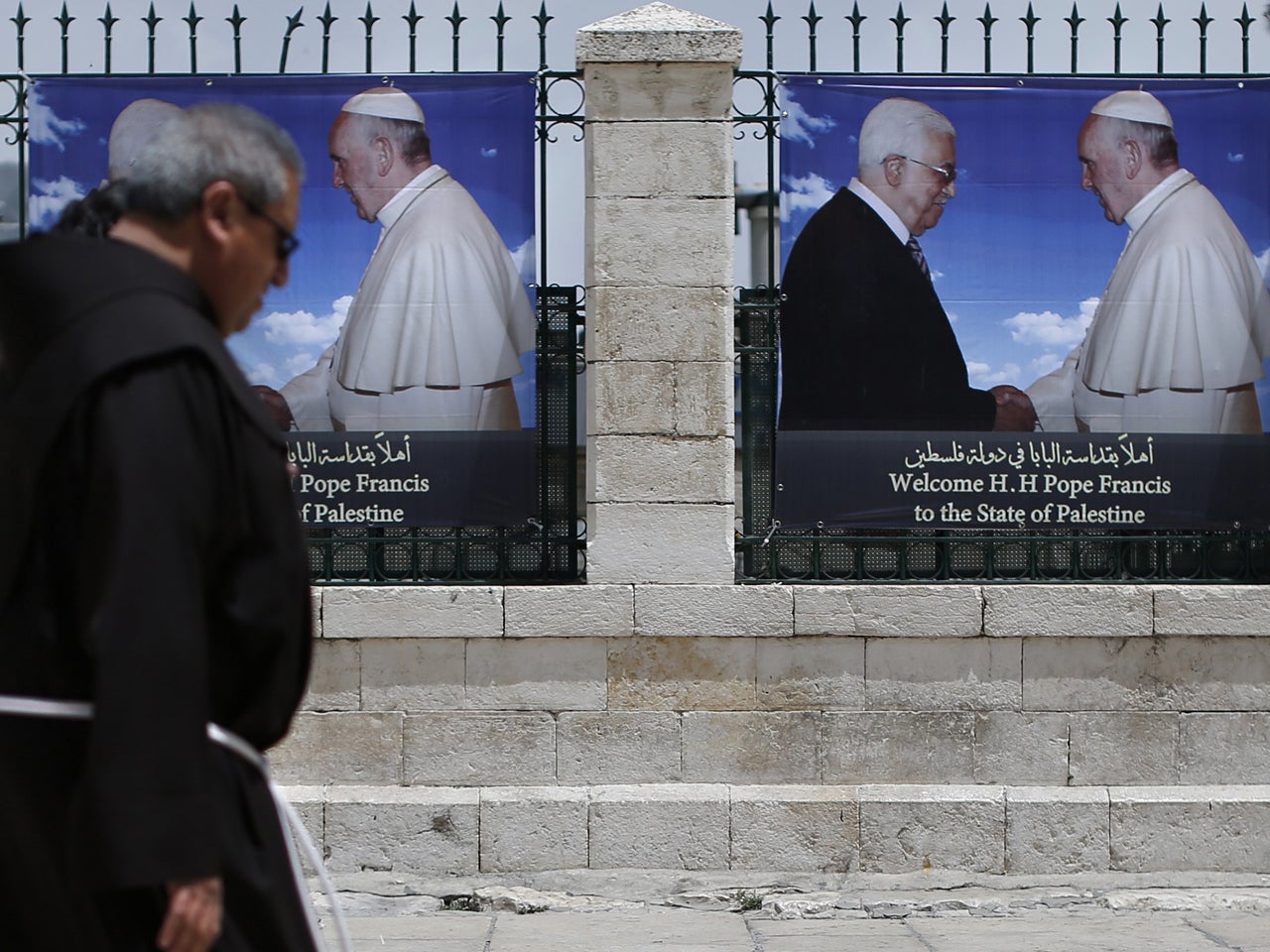 Can Pope Francis please everyone in 1st visit to Holy Land?
TEL AVIV -- Pope Francis embarks upon his first visit to the Middle East on Saturday. The trip is being billed by the Vatican as a three-day religious pilgrimage to Jordan, the Palestinian territories and Israel.
The official theme of the trip is, "That they may be one." But as CBS News Allen Pizzey reports, in a place held sacred by three different religions, where everything is political, that expresses more hope than realism.
And everyone wants a piece of the pope. Every word Francis says will be analyzed for political and religious implications. Rabbi David Rosen says he only needs to utter one sentence to appease Jews.
"To hear the pope express regret for the tragic history of Christian anti-Semitism would have an enormously powerful effect upon Israeli Jewish society," Rosen told Pizzey.
The Vatican hopes the pontiff's trip will buttress the dwindling Christian population of the Middle East, and bring the Orthodox and Catholic churches closer together.
Palestinians would like to hear Francis condemn the Israeli occupation that has been reinforced by the so-called "security wall" that carves up their territory in the West Bank.
A radical fringe of ultra-Orthodox Jews, on the other hand, fears a Vatican "land grab "of Christian holy sites which could infringe on Jewish sacred places like King David's Tomb.
Racist graffiti has been scrawled on mosques and churches.
"Death to Arabs and Christians and all those who hate Israel," reads one message
Eight thousand Israeli police and undercover agents will be on duty to protect the pope.
Israeli police Superintendent Micky Rosenfeld told CBS News that the level of security being deployed was "more or less the same" as would be seen if a head of state like President Obama was visiting.
"This is top level security," said Rosenfeld, "both in terms of security assessments (and) undercover."
But interfaith relations specialist Rev. Petra Heldt says the pope's message of peace is what matters most.
"We need healing, so much healing, and if somebody stretches out and brings healing like Pope Francis has a capacity to do, I think that is more than we can expect," said Heldt.
The hardest part for Pope Francis himself may be the fact that he won't be able to plunge into the eager crowds.
Security will keep them well back and, unlike expectations, they won't be huge.
Thanks for reading CBS NEWS.
Create your free account or log in
for more features.