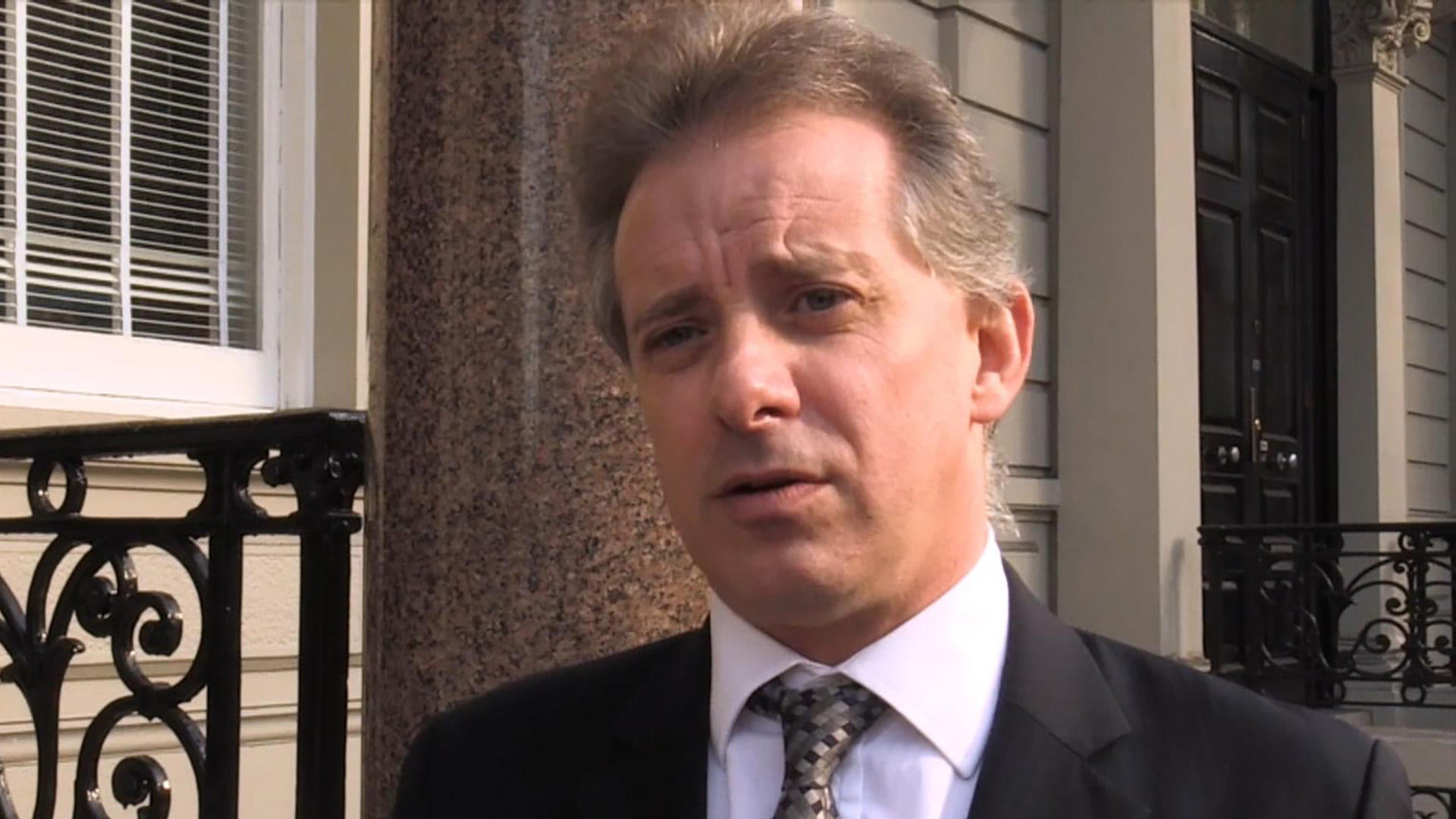 Ex-U.K. spy behind alleged Trump-Russia intel dossier emerges
LONDON -- A former British spy who compiled an explosive -- and as yet unproven -- intelligence dossier on President Donald Trump's purported activities in Russia has returned to work.
Christopher Steele said Tuesday he was "really pleased" to be back in his London office after a prolonged period out of public view. He went into hiding in January after his name was published in connection with the dossier.
CBS News correspondent Jeff Pegues reported in February that the 35-page dossier was gaining credibility among U.S. law enforcement. Before he was sworn in as president, Mr. Trump dismissed the document as "phony," and in a tweet called it "fake news," but sources told CBS News that investigators continue to look into whether there is any truth to the allegations.
At issue is whether the Russian government gathered compromising information -- or "kompromat," as the long-used practice is known in Russia -- on the president during his years doing business in the country as a private citizen.
The FBI is leading the investigation but several other intelligence agencies are involved. Typically, Pegues reported, an investigation of this scale would also involve the sources and methods of the CIA and NSA.
Steele, 52, runs London-based Orbis Business Intelligence, a private security firm. He made his brief statement outside the firm's central London office.
"I'm now going to be focusing my efforts on supporting the broader interests of our company here," he said without addressing the Trump dossier.
He thanked the public for its support and said he won't be making any further comments.
Mr. Trump has described the lurid reports in the dossier as "phony allegations" concocted by his political opponents.
The dossier was reportedly produced as opposition research for the 2016 U.S. presidential campaign.
It contains unproven allegations of coordination between Mr. Trump's advisers and Russians on hacking the emails of prominent Democrats and claims about sexual activities.
The 35-page dossier was circulated in political and media circles in the United States but was not published for some time because the information could not be verified.
A U.S. official familiar with the document's origin told CBS News last month that even people who discounted it initially have begun to take it more seriously.
This is, in part, government sources said, because of statements candidate Trump made on the campaign trail. While the Obama administration was denouncing what it alleged were Russian efforts to influence the election through cyber attacks, Mr. Trump praised Russian leader Vladimir Putin.
Ultimately, the dossier's existence was confirmed when it was revealed that FBI Director James Comey had briefed then President-elect Trump with a summary of its unsubstantiated allegations.
Thanks for reading CBS NEWS.
Create your free account or log in
for more features.