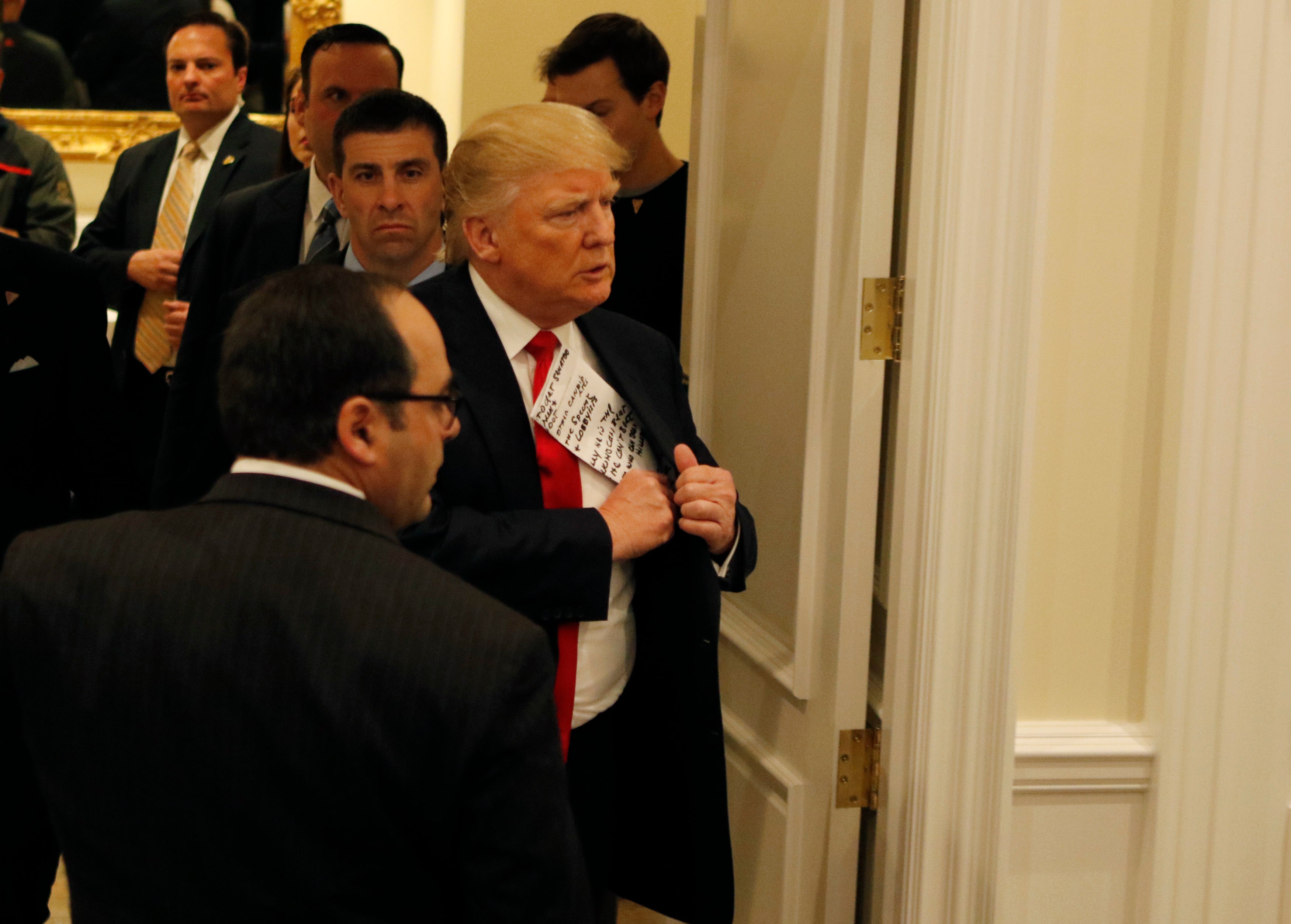 Breitbart reporter files complaint against Donald Trump's campaign manager
On Friday morning, Breitbart reporter Michelle Fields filed a police complaint against Donald Trump's campaign manager, Corey Lewandowski.
Jupiter, Florida police confirmed they are "currently investigating an alleged battery" that occurred at Trump National Golf Club in Jupiter on Tuesday.
Fields had been covering a Trump news conference Tuesday and tried to ask him about affirmative action as he was leaving the room.
Trump "acknowledged the question," Fields said in her Breitbart report, "but before he could answer I was jolted backwards."
"Someone had grabbed me tightly by the arm and yanked me down," she added. "I almost fell to the ground, but was able to maintain my balance. Nonetheless, I was shaken." Fields later tweeted a photo of her bruised arm.
CBS News has reached out to the Trump campaign for reaction to the complaint. Communications director Hope Hicks in an earlier statement called the accusation "entirely false," and she added, "As one of the dozens of individuals present as Mr. Trump exited the press conference, I did not witness any encounter. In addition to our staff, which had no knowledge of said situation, not a single camera or reporter of more than 100 in attendance captured the alleged incident."
Breitbart posted a story Thursday night with video that it said suggested that the main witness, Washington Post reporter Ben Terris, misidentified Lewandowski and got him confused with a security guard. The video posted by Breitbart, however, does not show the incident, which seems to have taken place off camera.
Terris told the Post's Erik Wemple that Breibart was wrong. "I saw what I saw," Terris said, explaining that because he was profiling Trump's campaign team -- "with a focus on Corey Lewandowski" -- he had his "eyes trained on" him.
The Jupiter PD said that more details about the nature of the incident would be released later Friday.
Thanks for reading CBS NEWS.
Create your free account or log in
for more features.