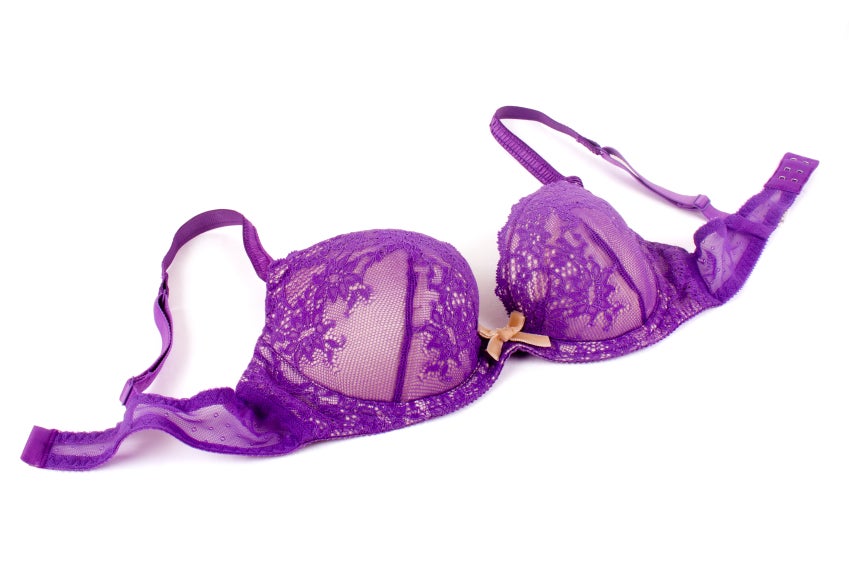 Bras are blameless for breast cancer risk
When it comes to breast cancer risk, women's bras are off the hook, a new study says.
To determine if concerns that have surfaced in the past over whether wearing bras might increase the chances of tumors, the researchers looked at types of bras women wore, when they began wearing them and how long they wore them each day.
"We found no evidence that wearing a bra is associated with breast cancer," said study author Lu Chen, a researcher at the Fred Hutchinson Cancer Research Center in Seattle. She's also a doctoral student in epidemiology at the University of Washington School of Public Health.
Chen decided to look at the issue because media reports have suggested that bras may hamper lymph circulation and drainage and interfere with waste removal, thereby boosting breast cancer risk. In a book published in 2005, the authors claimed to have evidence of a link between bras and breast cancer risk. And there are concerns that breast cancer may be more prevalent in developed countries, where women are more likely to wear bras, she said.
But the topic has rarely been studied scientifically, Chen noted.
The new research, funded by the U.S. National Cancer Institute, is published Sept. 5 in the journal Cancer Epidemiology, Biomarkers & Prevention.
Chen's team evaluated more than 1,000 women who had been diagnosed with breast cancer between 2000 and 2004, comparing them to 469 women without breast cancer.
All of the study participants were past menopause, ranging in age from 55 to 74. Those with breast cancer had one of two common types -- invasive lobular cancer or invasive ductal cancer.
The researchers gathered information about bra cup size, whether the bras they wore had underwires, how long each day they wore them and when they started wearing a bra. Women also told the researchers about any family history of breast cancer, their height and weight, education level, race, income, whether they used hormone replacement therapy and whether they had had a recent mammogram.
The bra-wearing habits were not linked with breast cancer risk, Chen found.
"Our study found no evidence that wearing a bra increases a woman's risk for breast cancer," she said. "The risk was similar no matter how many hours per day women wore a bra, whether they wore a bra with an underwire, or at what age they first began wearing a bra."
The new study is solid, said Dr. Dimitrios Trichopoulos, a professor of cancer prevention at Harvard School of Public Health in Boston.
"This study tells the obvious, the logical, that it is safe to wear a bra," he said.
When another Internet scare story crops up about bras and breast cancer risk, women would be wise to ignore it, he added.
"The Internet is a treasure, but it contains plenty of nonsense," Trichopoulos said. "Women have enough to worry about without having to worry about wearing a bra [or not]."
Thanks for reading CBS NEWS.
Create your free account or log in
for more features.