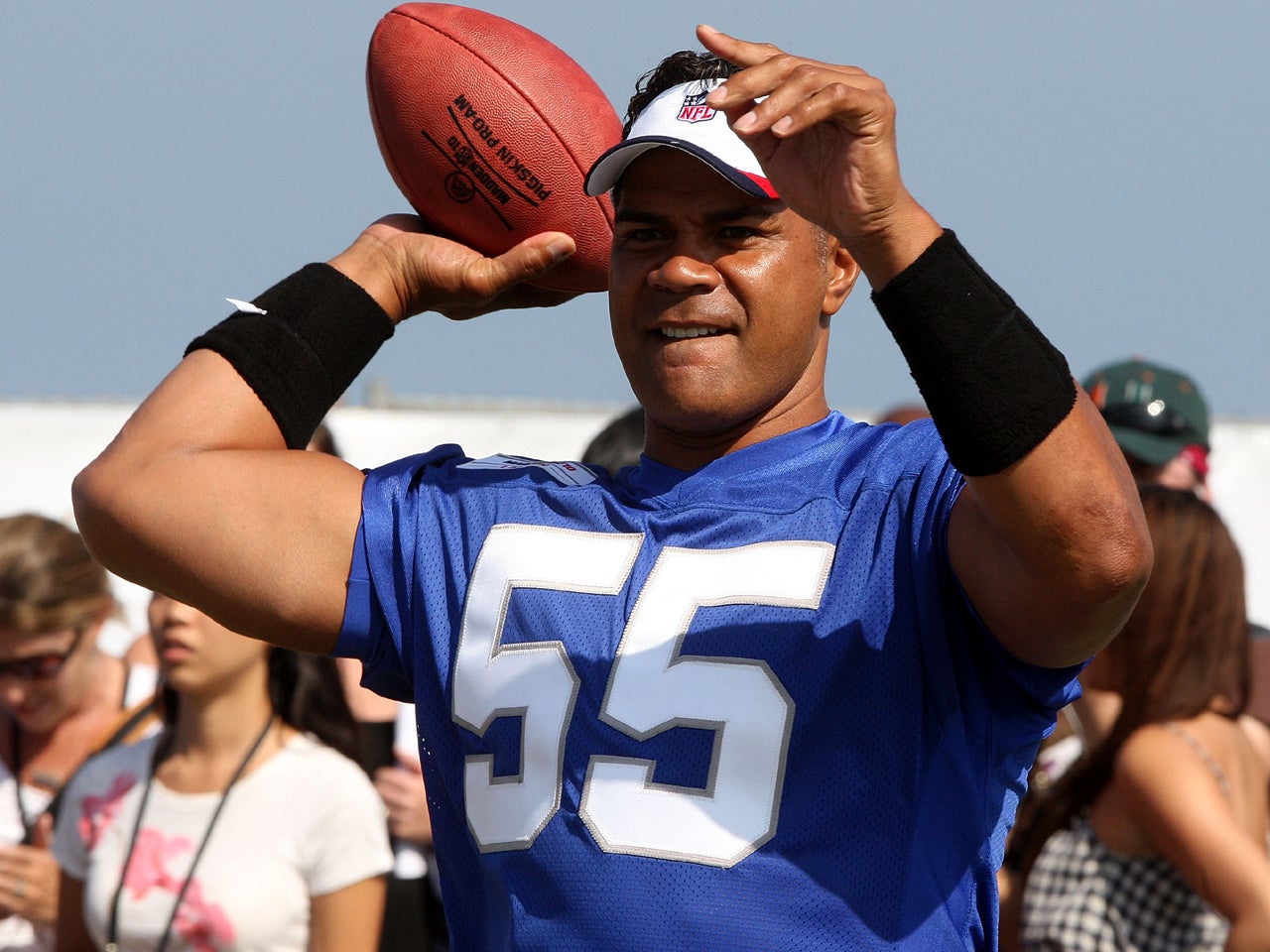 Report: Brain disease CTE found in 87 deceased NFL players
Researchers say they've identified a brain disease believed to be associated with repeated head injuries and concussions in a total of 87 out of 91 former NFL players who had donated their brains to science after they died.
Scientists with the Department of Veterans Affairs and Boston University -- where the nation's largest brain bank focused on the study of traumatic head injury is located -- told PBS's Frontline that 96 percent of the NFL players they've examined tested positive for chronic traumatic encephalopathy (CTE). The degenerative disease is largely believed to stem from repeated head trauma. It can lead to memory loss, confusion, impaired judgment, impulse control problems, aggression, depression and, eventually, progressive dementia.
Additionally, they found that CTE has been identified in the brain tissue of a total of 131 out of 165 individuals who played football either professionally, semi-professionally, in college or in high school before their deaths.
Forty percent of those who tested positive were offensive and defensive linemen, players who come into contact with one another on every play of a game, Frontline reported.
This finding supports previous research suggesting that it's the repeated, minor head trauma that occurs regularly in football which may pose the greatest risk to players, rather than the violent collisions that can cause concussions.
The researchers acknowledge important limitations to the study, including the fact that CTE can only be definitively identified after death. Since the players who were studied donated their brains because they believed they had the disease while still alive, the researchers are studying a skewed population.
Nevertheless, the findings add yet more evidence to the link between playing football and long-term brain disease.
Former NFL players confirmed to have been affected by CTE include Dave Duerson, Ray Easterling and more recently Junior Seau, all of whom committed suicide. Since last year, concerns about brain health prompted NFL players Chris Borland and Sidney Rice to announce their early retirements from the game.
A spokesman from the NFL released the following statement to Frontline: "We are dedicated to making football safer and continue to take steps to protect players, including rule changes, advanced sideline technology, and expanded medical resources. We continue to make significant investments in independent research through our gifts to Boston University, the [National Institutes of Health] and other efforts to accelerate the science and understanding of these issues."
Thanks for reading CBS NEWS.
Create your free account or log in
for more features.