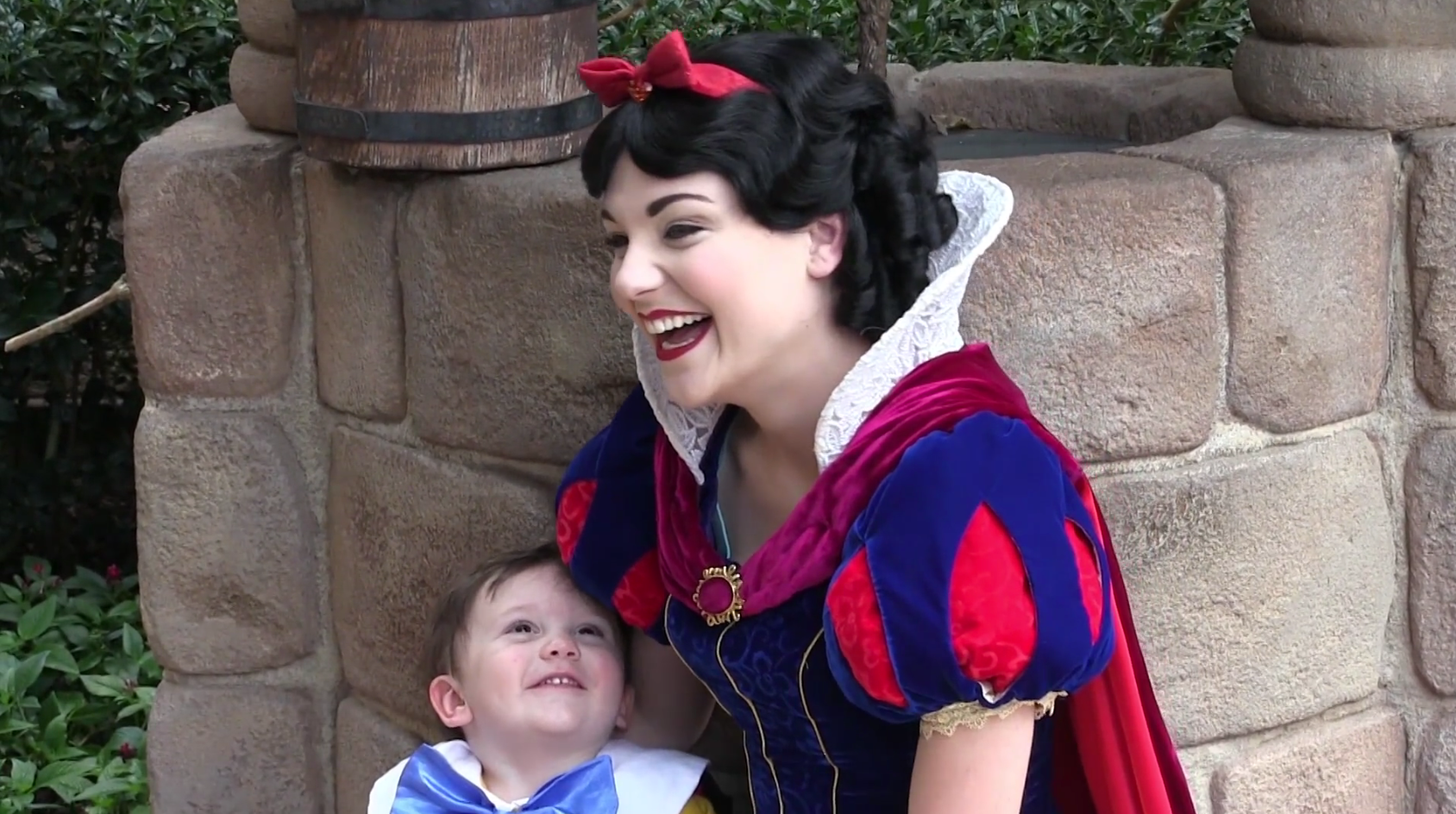 Boy with autism ignores Disney characters, then he sees Snow White
Many families come home with cute photos and fond memories after a Disney vacation, but for one family from North Carolina, it was a much more profound experience.
While on a family trip to Walt Disney World in November, concerned mom Amanda Coley kept a close eye on her son, Jackson, who was diagnosed with autism weeks later.
"He pretty much ignored [all of the characters]," the North Carolina mother told CBS News. "He wasn't super fearful or nervous; he just didn't have any interest."
But when "Jack Jack" caught a glimpse of a warm Snow White, his attitude changed. The non-verbal toddler who's known to shy away from strangers was suddenly all smiles.
Jackson's 13-year-old brother, Ethan, picked him up out of the stroller and quickly dropped him off next to the princess.
While Jackson's parents prepared for their son to flee, they pulled out their cameras and recorded his rare behavior.
Coley recalls saying, "All right, he's going to run -- let's capture what we can," as she bent down with the camera.
To her surprise, he didn't run. In fact, he did just the opposite.
The little boy looked into Snow White's eyes, smiled and laid his head down on her lap.
"He makes eye contact with us; he does not with strangers," Coley said. "He looks down, looks to the side or runs away. To show that eye contact to a stranger was a very big deal."
About 40 people were crowding around the family, commenting on his outfit and reaction as Coley was taping.
"The pretty big crowd made it more overwhelming, and he just stayed so content with her -- paying attention to no one around him," Coley said.
On Monday, Coley finally got around to uploading the minute-long video of their sweet interaction on YouTube. By Tuesday afternoon, it had already been viewed more than 70,000 times.
"I must have cried a thousand tears watching his interaction with her," Coley described the video. "He was in love."
The family can't wait to go back to the theme park next year and, of course, pay a visit to Snow White.
Just because a child has a disability, doesn't mean you should keep them at home forever, Coley said.
"Disney is an amazing place for kids like [Jackson]," Coley said. "To have these kind of memories that we came home with... I wouldn't trade that for anything in the world."
Thanks for reading CBS NEWS.
Create your free account or log in
for more features.