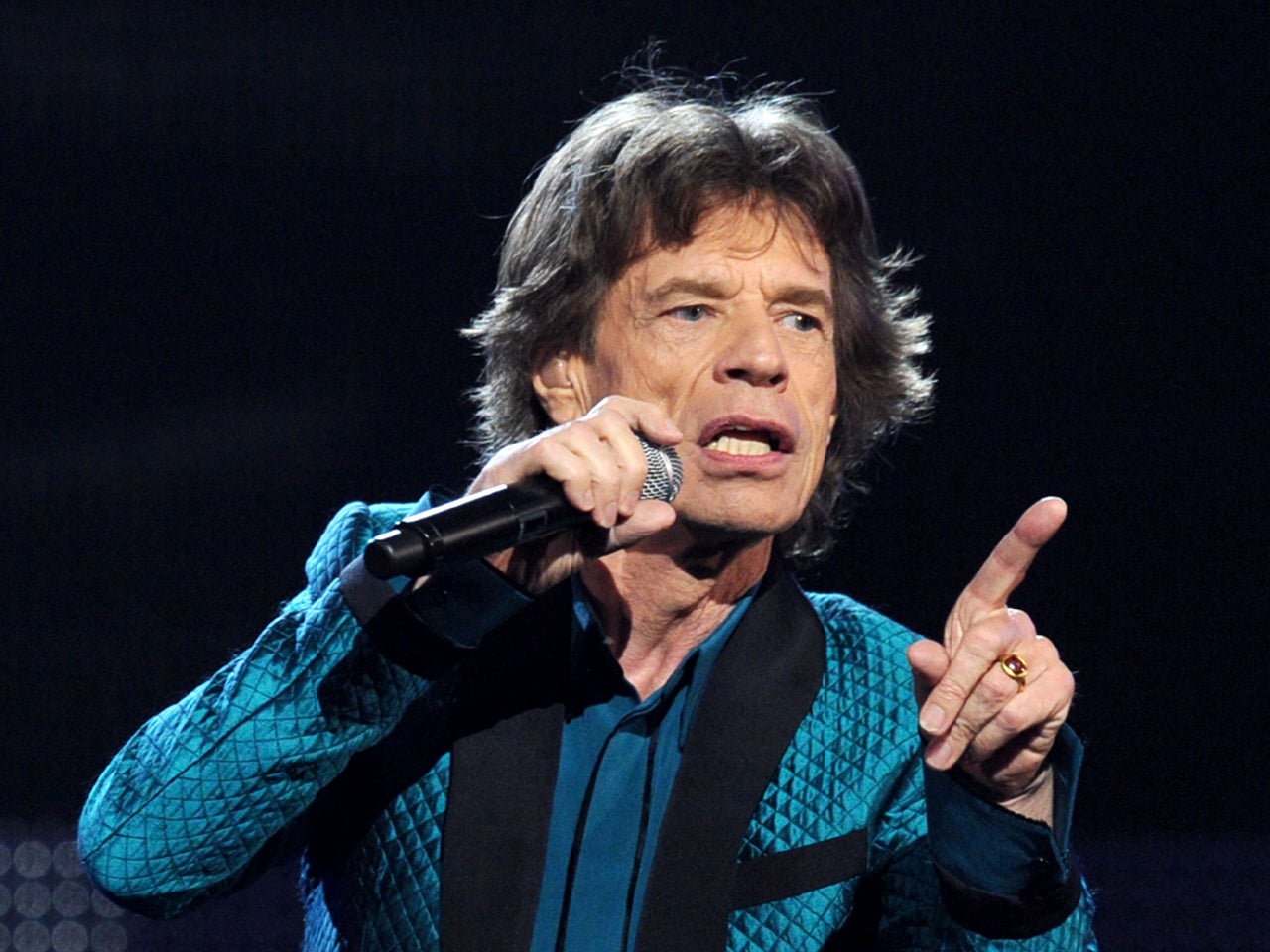 Book: Rolling Stones' Mick Jagger was a sex addict
(CBS News) You'd think after half a century in the spotlight, The Rolling Stones frontman Mick Jagger would have no secrets left. But, as it turns out, there are lots of things we never knew about the Rolling Stones legend - including a sex addiction, according to author Christopher Andersen.
Pictures: Iconic images of rock
Andersen has been covering the rock star for more than four decades. He tells stories from Jagger's life in his new book, "Mick: The Wild Life and Mad Genius of Jagger," published by Simon & Shuster, a division of CBS.
Andersen interviewed family members, friends, co-workers, wives and mistresses while writing the book. He did not speak with the subject himself.
Andersen said by one count Jagger's had 4,000 lovers. "He's been a busy boy," Andersen said. "He's (Jagger) said, 'I'm no paragon of virtue,' and he's right."
Andersen said he's been careful to confirm everything he was told.
"I started covering the Stones in 1969, the Altamont rock festival....I worked at it for Time magazine, worked in this business for 46 years and I'm careful to confirm every fact that's in the book, so I always stand by everything. I never stick anything in that isn't confirmed by various sources and the sources are listed in the book."
Andersen said it seems Jagger is living his life in such a way to shock people. "He's been out there living kind of an outrageous life," he said.
Keith Richards riffs on his life
"He does also have personal problems," Andersen continued. "(Model and actress) Jerry Hall proclaimed after putting up with his infidelity for 23 years that he was a sex addict and she asked him to get help. Keith (Richards) asked him to get help and they were thrilled when he sought help from a sex therapist until he seduced the sex therapist. I mean, that's the kind of guy we're dealing with, somebody who has personal demons and compulsions, I think."
For more with Andersen, watch the video of his full "CTM" interview in the player above.
Thanks for reading CBS NEWS.
Create your free account or log in
for more features.