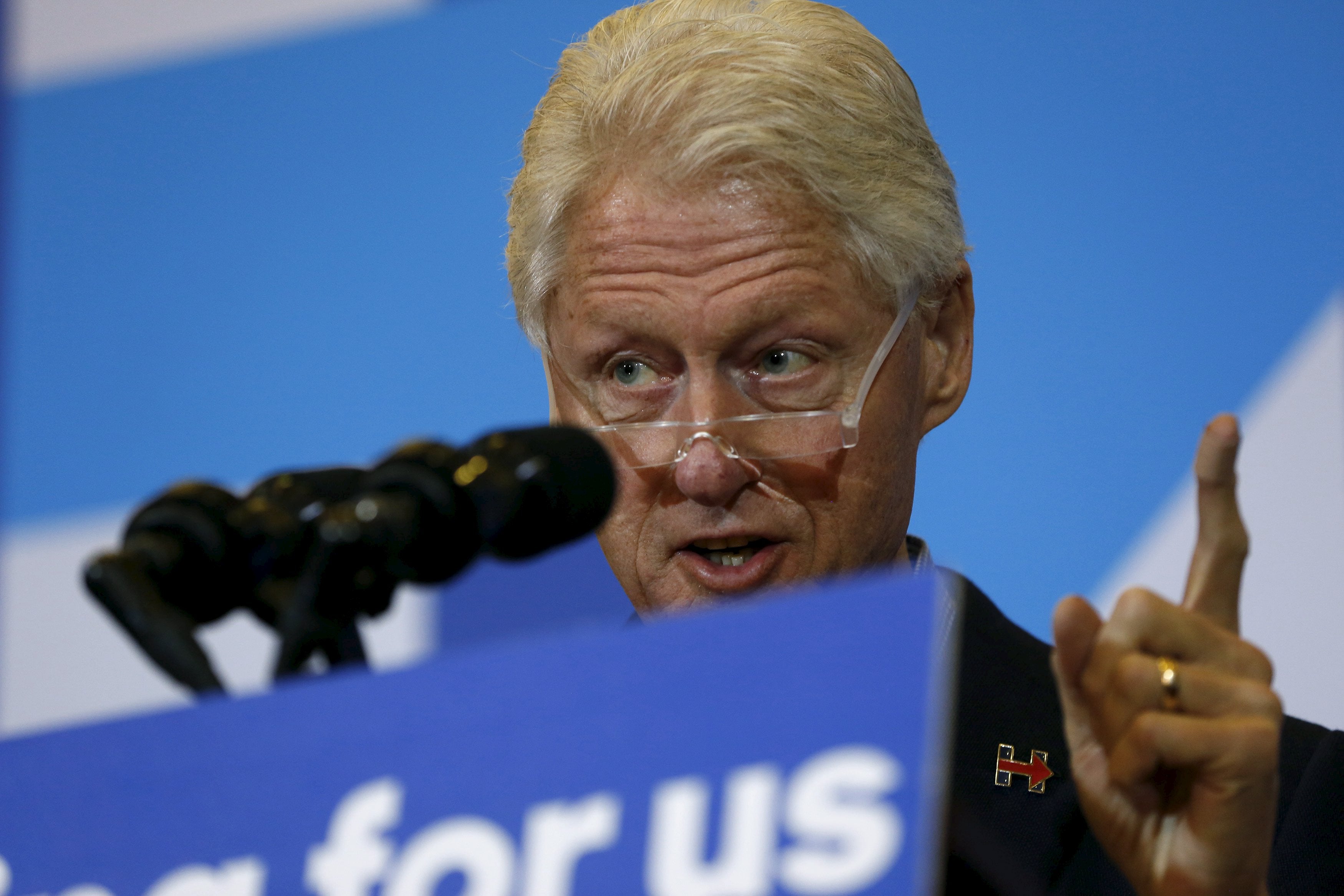 Bill Clinton accuses Bernie Sanders supporters - "Berniebros" - of sexism
At an event in Milford, New Hampshire, Bill Clinton hardened his rhetoric against Bernie Sanders on several fronts, including an accusation of sexism leveled at supporters of Bernie Sanders for their attacks on Hillary Clinton.
The Nation's Joan Walsh, Bill Clinton said, has been attacked for defending Hillary Clinton, and he talked about a woman blogger who was writing under a pseudonym because "she and other people who have gone online to defend Hillary, to explain why they supported her, have been subject to vicious trolling and attacks that are literally too profane often -- not to mention sexist -- to repeat."
Bill Clinton was referring to the "Berniebros" -- mobs of Sanders supporters who attack those criticizing Sanders or supporting Hillary Clinton online with crude, sexist language.
Sanders has disavowed the Berniebros. "Anybody who is supporting me that is doing the sexist things -- we don't want them," he told CNN's "State of the Union" Sunday. "We don't want that crap."
Bill Clinton has faced his own charges of sexism this campaign, when the issue was raised late last year by Donald Trump.
The former president also raised the voter file data breach from last year, which resulted in the firing of a Sanders staffer.
"You guys say you're running a positive campaign, but it was your campaign that made 25 separate inquires in the mere space of 30 minutes trying to loot information [from Hillary Clinton's campaign] out of computers," Clinton said. "And [Sanders] said, 'Well, I apologize for that.' Yeah, in public they did. In private, they sent an email out complaining, blaming the Democratic party for leaving the keys in the car....'All I did was drive it out.'"
Bill Clinton also defended his wife's record on health care, foreign policy, and Wall Street issues.
CBS News' Alexander Romano and Jacqueline Alemany contributed to this report. This article has been corrected to reflect that the blogger writing under a pseudonym referred to by Bill Clinton and Joan Walsh are not the same person.
Thanks for reading CBS NEWS.
Create your free account or log in
for more features.