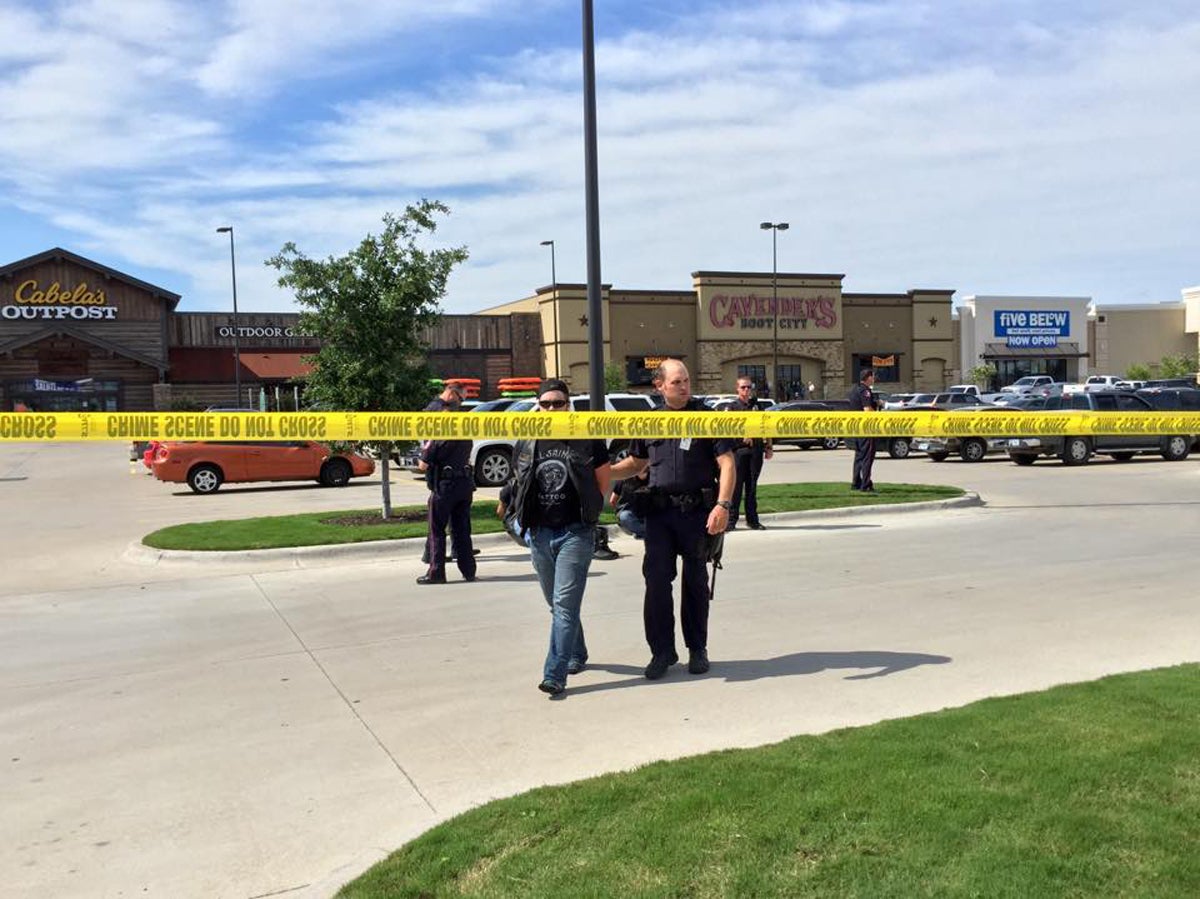 Biker gangs involved in Waco shootout well-known to authorities
Two of the five the biker gangs involved in the shootout in Waco, Texas that left nine dead and 18 others injured are well known to federal authorities -- mainly for drug trafficking.
The Cossaks biker gang, which is based in Texas, is said to be affiliated with the Hell's Angels -- the largest biker gang in the country.
The Bandidos, another gang involved in the incident, is the second-largest biker gang in the U.S., with nearly 3,000 members in a dozen countries. Both are known for trafficking meth, cocaine and marijuana.
"What happened in Texas was zero surprise to me, it may have been surprising to society. They are no different than the street gangs, the Bloods and the Crips. It's all about violence," says Jay Dobyns, a former Alcohol Tobacco and Firearms Agent who spent 30 years undercover, infiltrating biker gangs.
About 170 motorcycle gang members are charged with engaging in organized crime in the wake of the shootout Sunday that left at least nine bikers dead and 18 other people seriously injured.
The incident took place shortly after noon outside the Twin Peaks restaurant in Waco, where at least five rival gangs had gathered for a meeting.
Police say the bullets began flying after a scuffle broke out in the restaurant's restroom. Customers scrambled for cover.
"I crawled back towards the freezers with a lot of the waitresses and some other people who were there. It was really, really scary," one woman told CBS News.
As the shooting spilled out to the establishment's parking lot, 22 officers who had been monitoring the gathering arrived and opened fire on the suspects.
"There were three dead in the parking lot, another four were on the side of Twin Peaks, and one was dragged behind another restaurant," Waco Police Sgt. Patrick Swanton says.
No officers or customers were hurt in the incident.
170 bikers are behind held on charges of organized crime linked to capital murder. They are being held on $1 million bail each.
The state of Texas has ordered Twin Peaks to stop serving alcohol for seven days, while the Waco Police Department is asking the restaurant to temporarily shut its doors.
In the meantime, the Twin Peaks corporate office has severed ties with the restaurant by pulling is name from the franchise.
Thanks for reading CBS NEWS.
Create your free account or log in
for more features.