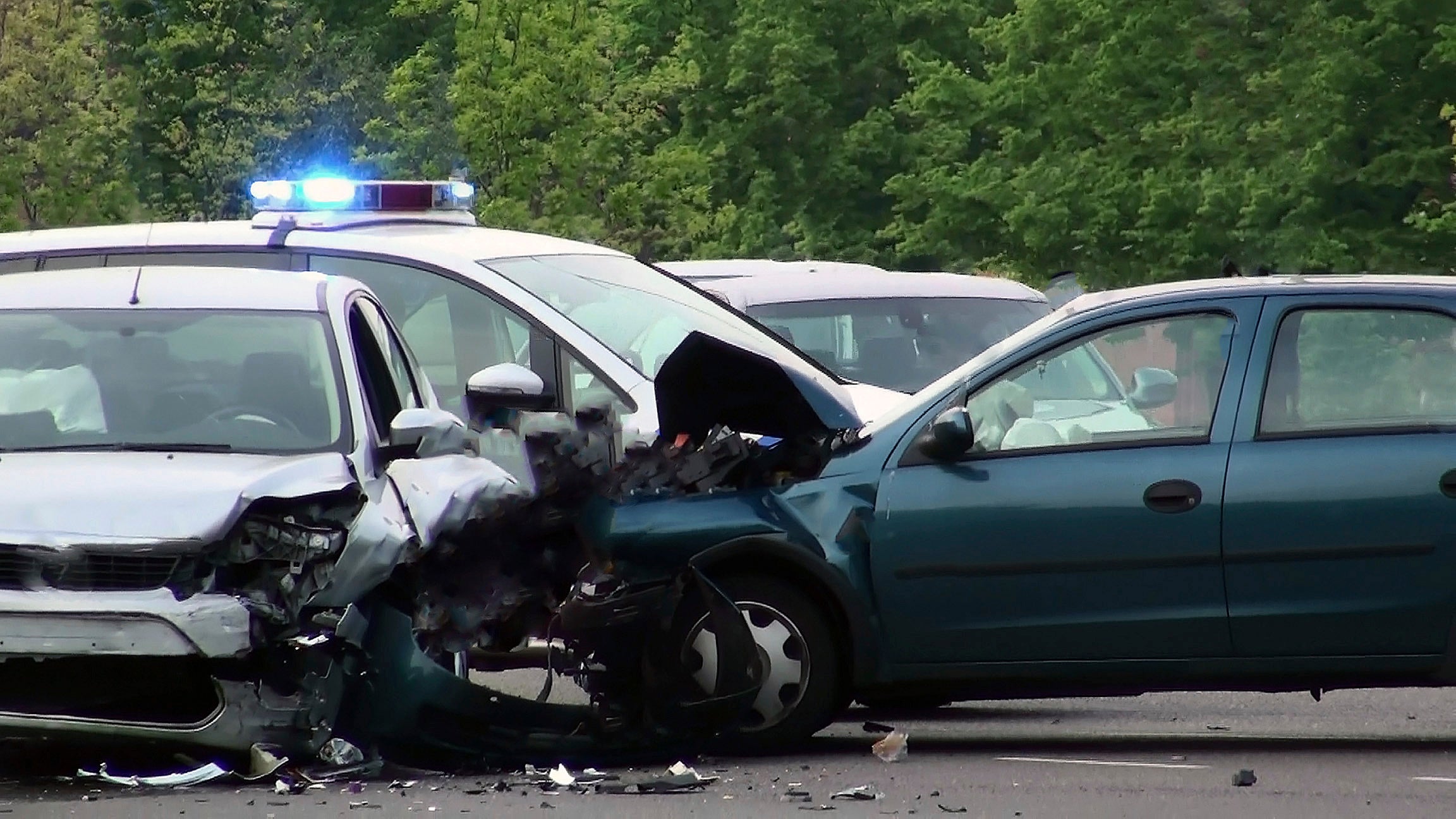 The biggest distractions that cause car crashes
In a finding that demonstrates how crucial it is to pay attention when behind the wheel, researchers report that video taken inside cars showed drivers were distracted seconds before an accident in more than two-thirds of crashes.
Not surprisingly, the findings link cellphone use to many crashes. But the investigators said they also discovered something new: The risk of crashes rose significantly when drivers were emotional -- angry, sad, tearful or agitated.
"We now have a very clear picture that distraction continues to be a great detriment to driver safety, despite growing awareness that engaging in a distracting activity is risky," said study author Tom Dingus, director of the Virginia Tech Transportation Institute in Blacksburg, Va.
Determining the causes of crashes is difficult because of the typical lack of information about what drivers were doing and seeing right before impact. Researchers have turned to crash investigations and driving experiments, but they don't give a full picture, Dingus said.
By contrast, the new study is the most extensive of its kind, Dingus said. And, he added, it's "also the first time we are able to evaluate driver risk through a comparison to alert, attentive and sober driving, or what we call 'model' driving in this analysis."
In the new study, researchers turned to internal automobile video taken of more than 3,500 U.S. drivers, aged 16 to 98, over a three-year period. The participants, all volunteers, allowed their cars to be equipped with cameras and devices that tracked information such as speed and location.
The researchers focused on 905 crashes that caused injuries, property damage or both. By their calculations, almost three-quarters of crashes involved some type of error, and drivers were clearly distracted 68 percent of the time.
"The distractions that take a driver's eyes away from the roadway for an extended period of time create the greatest crash risk," Dingus said. Of all the causes of distraction analyzed in the study, he said, the most dangerous were using or reaching for a handheld cellphone, reading or writing, reaching for an object, and using touchscreen menus on the dashboard.
All of these actions increased the risk of a crash compared to driving in a safe way, the findings showed. Using a cellphone, in particular, boosted the odds of an accident by almost four times compared to driving safely.
That number lacks some context, however. The researchers didn't calculate how many drivers who took part in risky behaviors, such as using a cellphone, got into accidents overall compared to safe drivers. Dingus said that may be part of a future study.
Less risky activities included eating or drinking a non-alcoholic beverage, adjusting one's hair and tuning the radio, Dingus said.
Dr. Karen Sheehan, a professor of pediatrics at Northwestern University Feinberg School of Medicine in Chicago, praised the study, calling it "amazing" because it relied on video inside cars.
However, "since these people volunteered to be in the study and consented to be filmed, they are probably better drivers than non-volunteers. This is a scary thought because the study participants participate in plenty of less-than-model driving behaviors," Sheehan said.
What can be learned from the findings?
"On average, the crash rate -- particularly the fatal crash rate -- has been declining in the U.S. for several decades," Dingus said. Several factors account for the better numbers, including safety improvements in vehicles and roads.
"Despite this improvement, though, the U.S. has not kept pace with other developed countries in terms of overall traffic safety," he said. "A large part of the reason why the U.S. has fallen behind in traffic safety may be attributed to factors associated with driver behavior and performance."
The study is published in the Feb. 22 online edition of the Proceedings of the National Academy of Sciences.
Thanks for reading CBS NEWS.
Create your free account or log in
for more features.