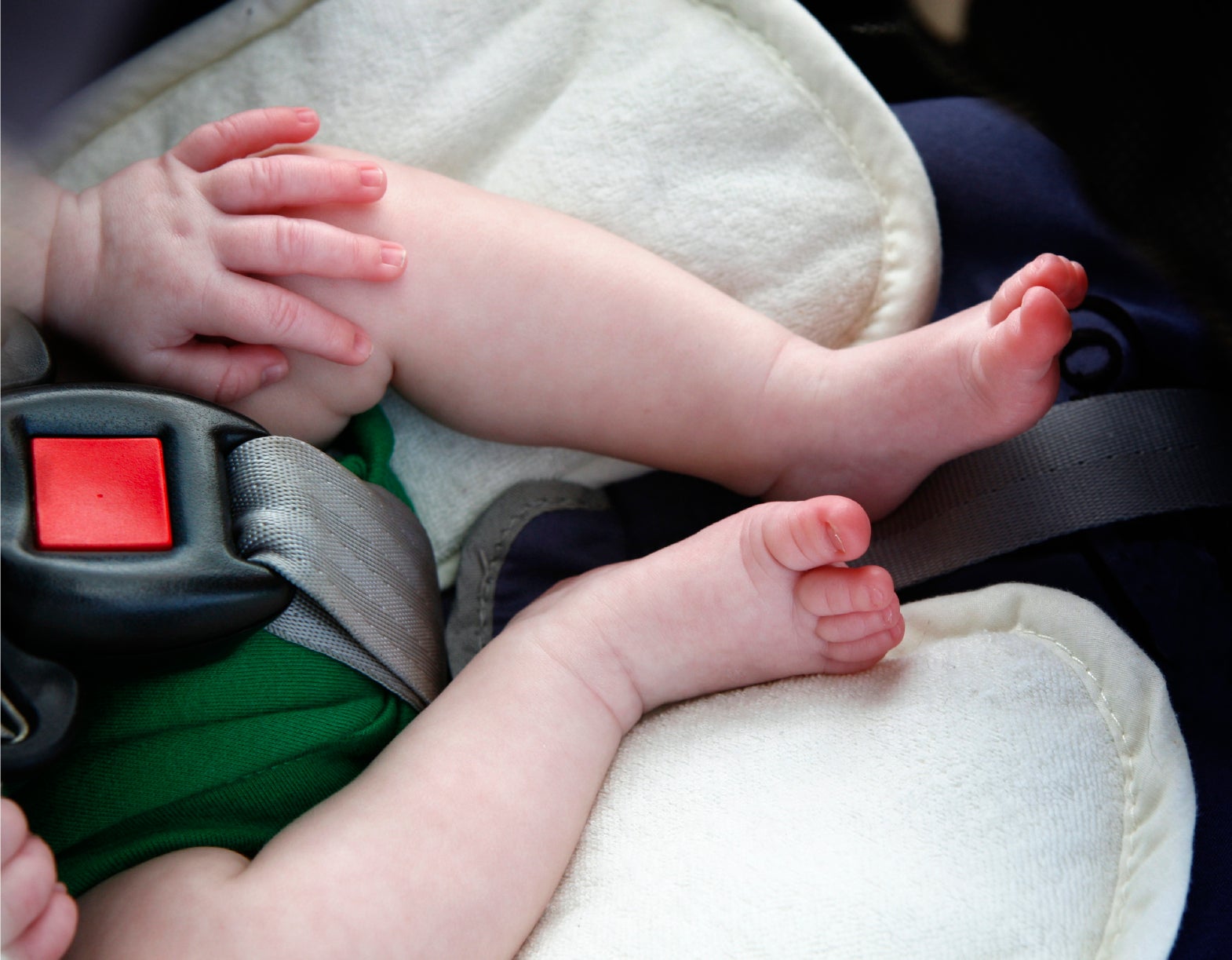 Many new parents misuse car seats, endangering babies
Diapering, feeding, snuggling, bedtime -- parents of newborns learn a bundle of tips on how to care for their infants, but new research suggests many new moms and dads don't know the right way to use an infant car seat.
A survey of parents leaving the hospital for the first time after having a baby shows that 95 percent made at least one error in car seat use. A majority made one or more mistakes in positioning the baby in the seat (86 percent) and/or installing the seat properly (77 percent).
Researchers from Oregon Health & Science University surveyed 291 families between November 2013 and May 2014 who were being discharged from the hospital with their healthy newborns. Each family was asked to install a car seat if they hadn't done so already, and to buckle up their little ones. Certified child passenger safety technicians were on hand to evaluate the positioning and installation.
The study, published in the Journal of Pediatrics, revealed that the most common mistakes were with the harness and chest clip -- harnesses were left too loose and chest clips placed too low. Setting the seat at an incorrect recline angle and errors using the seat belt and lower anchor were common, too.
Even many families who had worked with a certified technician beforehand made errors when installing and buckling their new baby into the car seat.
Families with a lower socioeconomic status, a lower level of education, and those whose primary language was not English were more likely to make car seat errors, according to the authors.
All 50 states have laws mandating car safety seat use for young children. The advocacy group Safe Kids Worldwide says using them properly can reduce a child's risk of dying in a car accident by up to 71 percent.
Kate Carr, president and CEO of Safe Kids Worldwide, told CBS News that until a child reaches 4 feet, 9 inches tall, they must use a car safety seat or booster seat. Even then, she said, "You don't want the shoulder belt hitting the neck or a lap belt hitting an abdominal area."
Carr said most pediatricians will talk to parents-to-be at pre-birth doctor visits, and there are many resources if parents want additional car seat education. Safe Kids hosts more than 8,000 car seat inspection events across the country where technicians can help parents learn how to use them and check seat installations.
She said fire and police stations often have qualified car seat technicians, too.
In 2013, 135 babies under the age of one died in motor vehicle crashes, about 500 infants were hospitalized, and more than 8,000 more were treated in emergency departments for injuries sustained in car accidents, according to the CDC's National Center for Injury Prevention and Control.
To reduce the risk, Safe Kids offers these tips to help parents keep little ones safe in the car:
- Make sure children are in the right size seat for their age, height and weight.
- Keep all children under age 13 in the back seat.
- Keep your child in a rear-facing car seat until about age two.
- Do the "inch test." Once the seat is installed, can you wiggle it more than an inch side to side or front to back? If yes, it's not installed correctly.
- Do the "pinch test." Once your child is buckled in, can you pinch any extra webbing or strapping? If yes, it's incorrectly buckled.
The group also suggests parents set a good example for their kids by making sure they buckle up themselves.
Thanks for reading CBS NEWS.
Create your free account or log in
for more features.