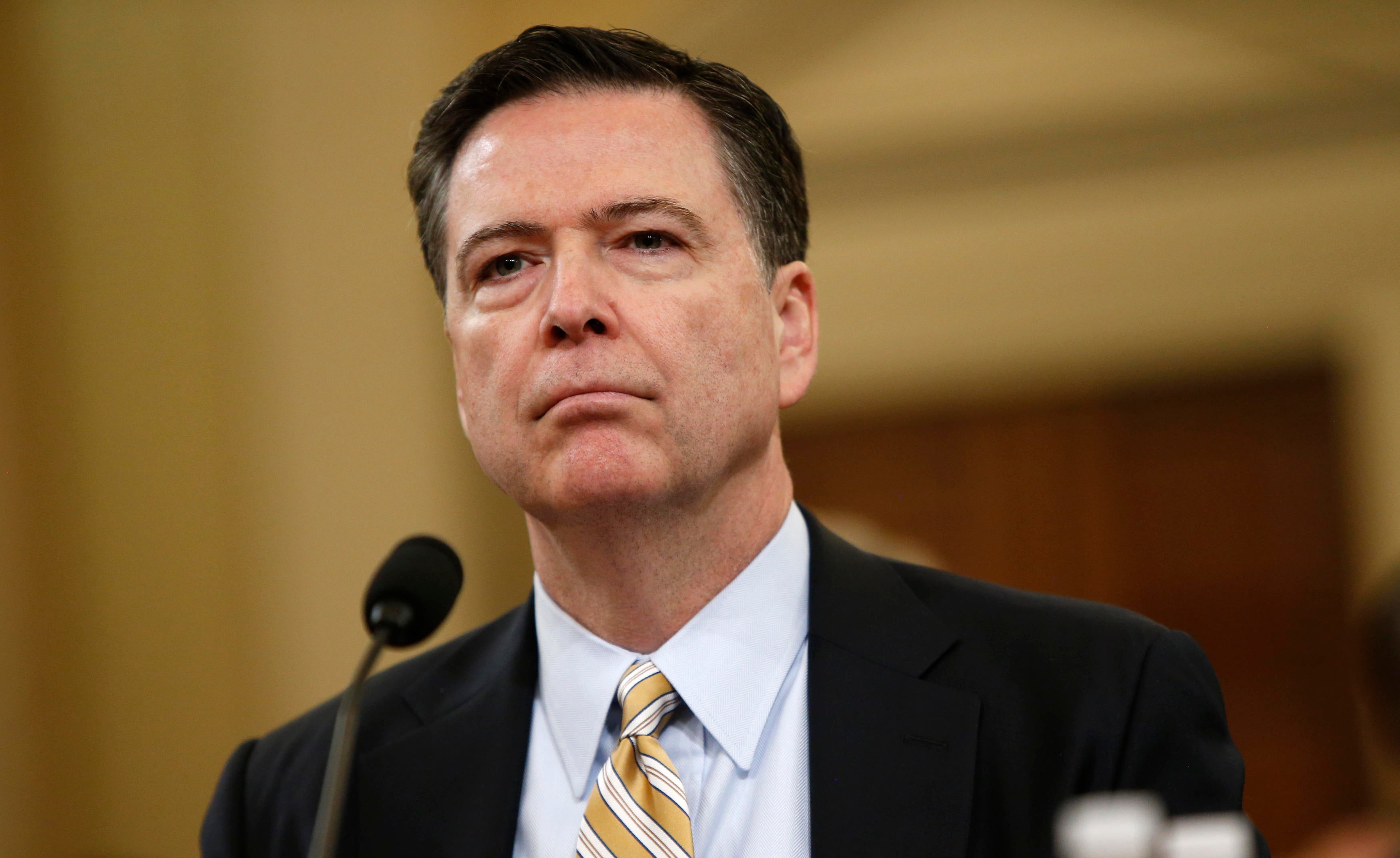 Comey was flustered by Trump, friend of former FBI chief says
A friend of James Comey says that the former FBI director tried to maintain some distance from the White House despite President Trump's demand for loyalty and says that Comey was skeptical of Rod Rosenstein before he was confirmed as deputy attorney general.
The friend, Benjamin Wittes, wrote on his blog, "Lawfare," Thursday night that he had lunch in Comey's office on March 27. He says Comey shared information that Wittes is now questioning, following Mr. Trump's decision to fire Comey last week.
During the lunch, Wittes said that Comey described at least two incidents that Comey regarded as the president trying to compromise him by demonstrating an image of closeness between them.
One of those incidents, he said, took place just a few days after the inauguration when the president invited law enforcement to the White House. Comey was standing in the room during the event and tried to camouflage himself, Wittes said, so that Mr. Trump wouldn't notice him.
"As he told me the story, he tried hard to blend into the background and avoid any one-on-one interaction. He was wearing a blue blazer and noticed that the drapes were blue. So he stood in the back, right in front of the drapes, hoping Trump wouldn't notice him camouflaged against the wall," Wittes wrote.
But the president did eventually notice Comey and called him over. Wittes said that Comey "preemptively" reached out to shake hands with the president while Mr. Trump was seen trying to hug him, unsuccessfully.
Wittes said that the dinner in which Mr. Trump requested Comey's loyalty took place five days later.
On his blog, Wittes also recounted that Comey was unsure about Rosenstein, who wrote a memo on May 9 recommending Comey's removal as FBI director.
"He expressed wariness about the then-still-unconfirmed deputy attorney general nominee, Rod Rosenstein. This surprised me because I had always thought well of Rosenstein and had mentioned his impending confirmation as a good thing," Wittes wrote.
"That said, his reservations were palpable. 'Rod is a survivor," he said. And you don't get to survive that long across administrations without making compromises. So I have concerns,'" Wittes recounted Comey saying.
Wittes' recollection of the lunch with Comey was first provided in detail to The New York Times, which published a story about it Thursday night.
Thanks for reading CBS NEWS.
Create your free account or log in
for more features.