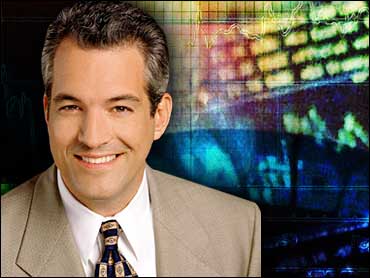 Be Your Own Real Estate Broker
The housing market is hot. In fact, homes are in such high demand that many sellers are wondering if they even need to hire a real estate agent to broker the deal.
Financial adviser Ray Martin gave some tips on The Saturday Early Show for owners who want to sell a home themselves.
Home values are up, mortgage rates are low and properties in hot markets are selling in days. The only fly in the ointment for many sellers is the traditional six percent commission paid to real estate brokers who make the deal. As home values continue to skyrocket, the broker commission skyrockets as well. Meanwhile, it seems as though these brokers are doing nothing more than watching the home sell and then collecting a large commission. The thought of having to pay brokers $10,000 or more to sell a home that fetches a buyer in less than week is causing many sellers to stop and think: "Do I really need to spend that money?"
FSBO (For Sale By Owner) can be a good option for some people, Martin says. If your home is in a hot location, at a price that is affordable to many potential buyers, and similar homes are in short supply, this can be a good strategy. But, Martins says, FSBO is not for everyone.
The following are three potential pitfalls of being your own broker:
Setting A Price: The housing market is constantly changing and you really need to have a good feel for the market in order to set a reasonable price. You don't want to lose money by naming a price that's too low, but your don't want to frighten buyers away by over-charging.
Getting the Word Out: Putting a "For Sale" sign in your yard is probably not going to sell your house. Most buyers don't have time to cruise around neighborhoods, searching for signs. When you list your home with a broker, they place your information in the area's MLS (Multiple Listing Service). This alerts all real estate agents in the area that your home is for sale -- making it easy for them to pinpoint potential buyers and bring them by for a visit. You can't do this alone.
Becoming Emotionally Involved: Selling a home is the second-most emotional transaction you'll ever make, Martin says, second only to buying a home. Mixing emotion and business is not a good thing. If a buyer comes through the door and immediately points out your home's flaws instead of the beautifully restored floors or lovingly painted walls, it's going to hurt. You may be tempted to turn down this buyer's offer, even if it's fair. This is where a realtor can help. It's not a home to them, it's a business deal -- one they want to close quickly and collect on.

Despite these pitfalls, Martin says he is not trying to steer everyone away from selling their homes themselves. He says you need to be aware of the pitfalls and if you think you can tackle them, give it a try -- particularly if you're in a hot market. You can try FSBO for a set amount of time, and if you're not successful, you can turn to a broker.

If nothing else, use the knowledge that you could be your own broker to negotiate a commission with your broker. That storied six percent is a result of tradition, not law; nowhere does it say that you have to pay brokers six percent.

There are conflicting numbers on how many homeowners are selling their homes themselves. About 14 percent of sellers went solo in 2003, according to the National Association of Realtors. The Boston Globe newspaper reviewed sales in its area and found that closer to 25 percent of sales were FSBO.

There's no question that there are a lot of services targeted to sellers looking to go FSBO. If you are looking for an alternative to a traditional real estate agent, here are some popular options:
Flat Fee Brokers: There seem to be two major players here -- Help-U-Sell and Assist-2-Sell. Both companies are franchises that connect you with local licensed real estate agents. You show your home yourself, and these agents perform all other duties of a traditional broker. The best part, Martin says, is that you pay them one flat fee that varies based on home's value and location. If you pay them a little more, the realtors from these companies will show your house too. An example: a Help-U-Sell customer in Chicago was selling his home for $345,000. The six percent commission would have totaled $21,000. Instead, he paid Help-U-Sell $4,950 to sell his home.

If the agent lists your home on the MLS, and another broker brings you a buyer, you will have to pay that broker their two or three percent commission.
FSBO Marketing: Other companies such as FSBO.com and ForSaleByOwner.com offer you a variety of marketing options at different price points. You can choose to have your home listed on the companies' Web sites. You can pay more and have yard signs and color brochures designed for your home. Pay even more and have a virtual tour included in your home's listing. Each company is different and offers different packages.

Martin says the ultimate packages, which costs $500 or more, allow you to list your home on the MLS -- the same place real estate agents list houses. Again, there's a catch here: if a buyer is brought to your home by an agent who saw the listing on MLS, you do have to pay that broker's two or three percent commission.
Negotiated Broker Commission: Again, Martin says you don't have to pay a six percent commission. So don't! In fact, commissions now average a bit over five percent, according to a survey by Real Trends publishers. If your home is on the expensive side and in a hot market, have a serious conversation with your potential broker. Remind him or her that if you list with them, they will get paid. But if you strike out on your own, they get nothing. Isn't one or two percent better than nothing?

Thanks for reading CBS NEWS.
Create your free account or log in
for more features.