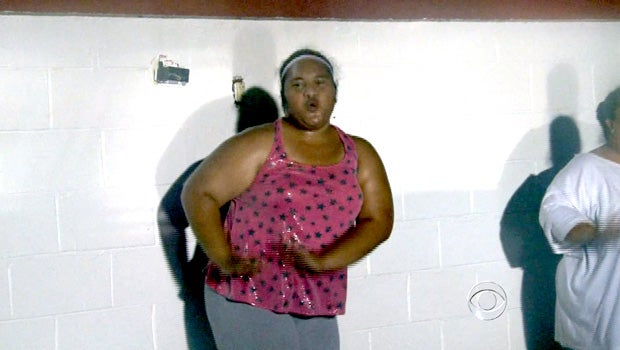 Battling American Samoa's 75-percent obesity rate
Airliner Samoa Air sparked a controversy earlier this year by putting its passengers on scales and charging them roughly 50 cents per pound for both their bags and body weight.
It's a policy that boosted airline profits by 20 percent and helped changed the look of an island with the world's highest obesity rate.
Is Samoa Air's new pay-by-weight system the future of air travel?
Plane travel by the pound? Samoa Air says charging passenger's by weight is paying off

The front line in American Samoa's battle against obesity is an early morning exercise class at the island's only stadium. Olivia Reid-Gillet comes here twice a week.
"I needed to get healthier," she said. "I had high blood pressure, type 2 diabetes, high cholesterol.
Seventy-five percent of American Samoans are obese, which is why Ipo Hemaloto teaches his class. She's a nurse, and almost all of her patients suffer from the effects of being so overweight.
"Diabetes, hypertension, coronary artery disease -- they're slowly killing themselves," she said.
Dr. John Tuitele blames the problem on sedentary lifestyles and on islanders' appetite for high-fat American food.
"It's very scary and we need to do something. Fast," he said.
Almost all of the food here is imported and expensive, so fast food chains are popular because of their fixed, low-cost menus. But islanders are paying a high price with their health. The obesity epidemic even affects newborns of over-weight mothers.
"A lot of the mothers are diabetic, so when they have babies, the babies are usually large -- up to 10 or so plus pounds," Tuitele said.
In fact, a recent Brown University study found that one in five American Samoa babies has an excessive birth weight. And by just 15 months, nearly 40 percent of boys and 30 percent of girls are overweight or obese.
The island's health department has launched a new wellness program, tracking the obesity level of young children and pushing older kids to get active.
Doctors like Tuitelle now offer diet consultations and incentives like fruit baskets for patients to slim down. He said it's starting to work.
"The people are being aware of the problem," he said. "People are realizing the importance of what we're trying to get across."
Adults are also starting to exercise regularly. Olivia Reid-Gillet has lost 64 pounds.
"I'm perfectly healthy now. I have no health problems," Reid-Gillet said.
In this island's obesity battle, that's one step towards victory.
Thanks for reading CBS NEWS.
Create your free account or log in
for more features.