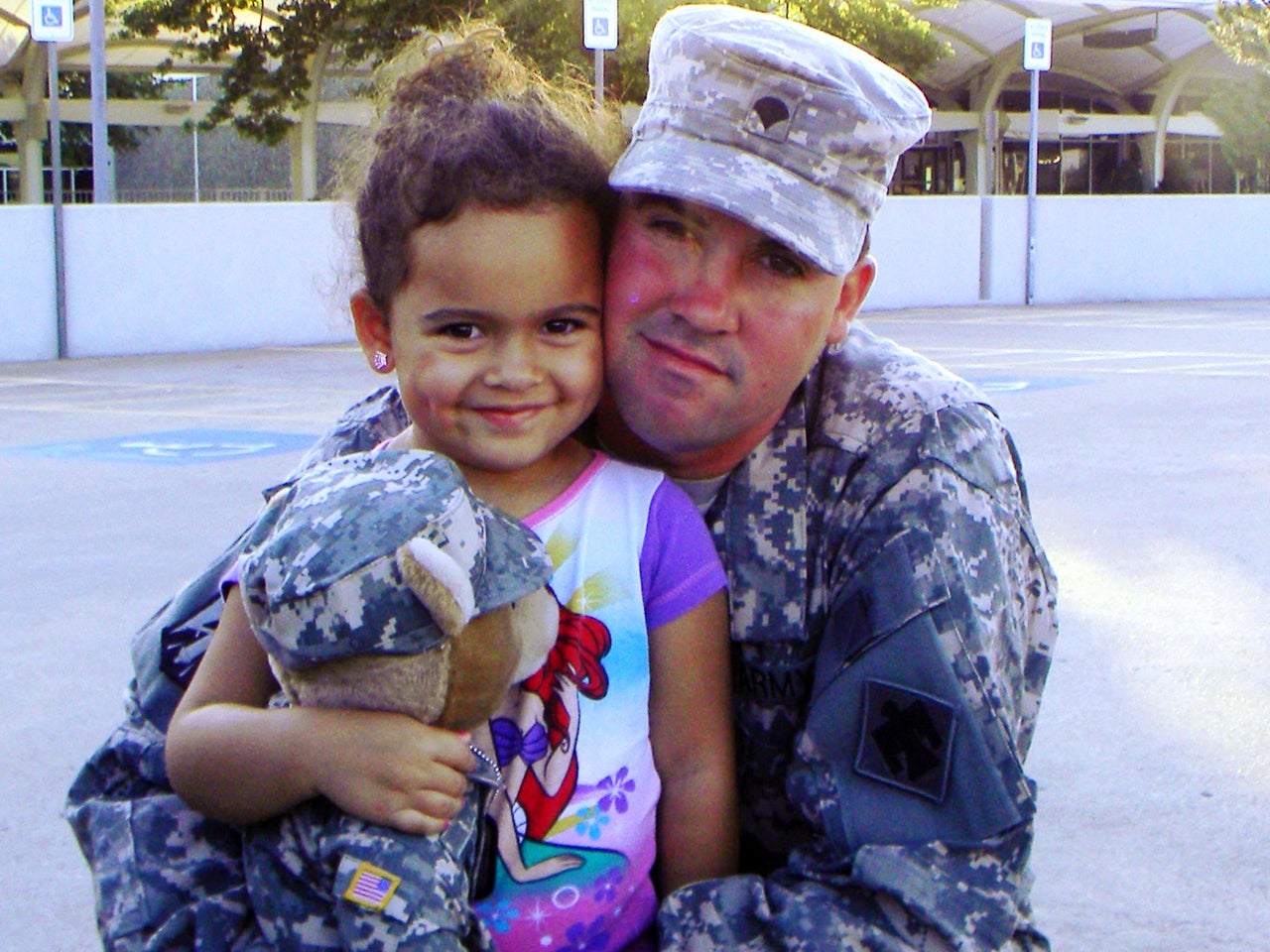 "Baby Veronica" dad Dusten Brown, Cherokee Nation drop fight for custody rights
TULSA, Okla. The biological father of a Cherokee girl adopted by a South Carolina couple has dropped his custody claims and is working with the couple on ways to be involved in the 4-year-old's life, a Cherokee Nation assistant attorney general said Thursday.
Dusten Brown and the Cherokee Nation said at a news conference that all proceedings regarding Veronica within the Oklahoma and Cherokee court systems had been dropped. In return, they asked that Matt and Melanie Capobianco of Charleston, S.C., drop a complaint against Brown of custodial interference.
"I know we did everything in our power to keep Veronica home with her family," Brown said as he broke down in tears while reading a statement at his attorney's office Thursday morning. "Veronica is only 4 years old, but her entire life has been lived in front of the media and the entire world. I cannot bear for (it to continue) any longer.
"I love her too much to continue to have her in the spotlight. It is not fair for her to be in front of media at all times," he said.
Brown addressed his daughter during the news conference, saying, "My home will always be your home," CBS Tulsa affiliate KOTV-TV reports.
A message sent to a spokeswoman for the Capobiancos seeking comment was not immediately returned Thursday. The Capobiancos took custody of Veronica on Sept. 23.
"Although we have always believed that the best thing for Veronica is for her to remain with the Brown family, we lost that legal battle and now the best thing for Veronica is for this litigation to end and for healing to begin," Cherokee Nation assistant attorney general Chrissi Nimmo said Thursday.
Neither Nimmo nor Brown took questions.
Veronica has been the subject of court battles since she was born to a non-Cherokee mother, who put the girl up for adoption. The Capobiancos had been lined up to receive custody since 2009.
Brown, a member of the Cherokee Nation, pressed claims under the Indian Child Welfare Act and won custody when the girl was 27 months old. The Indian Child Welfare Act was passed in 1978 with the intent of reducing the high rates of Native American children being adopted by non-Native American families.
But in June, the U.S. Supreme Court ruled the act didn't apply because Brown had been absent from Veronica's life. Oklahoma's Supreme Court last month dissolved an order keeping her in the state.
Brown said that everything he did during the custody fight was in Veronica's best interests, and conveyed a message to her as he finished his statement.
"To Veronica: One day you will read about this time in your life. Never, ever, for one second, doubt how much I love you, how hard I fought for you or how much you mean to me."
"I miss you more than words can express. You'll always be my little girl ... and I will always love you until the day I die," he said.
Thanks for reading CBS NEWS.
Create your free account or log in
for more features.