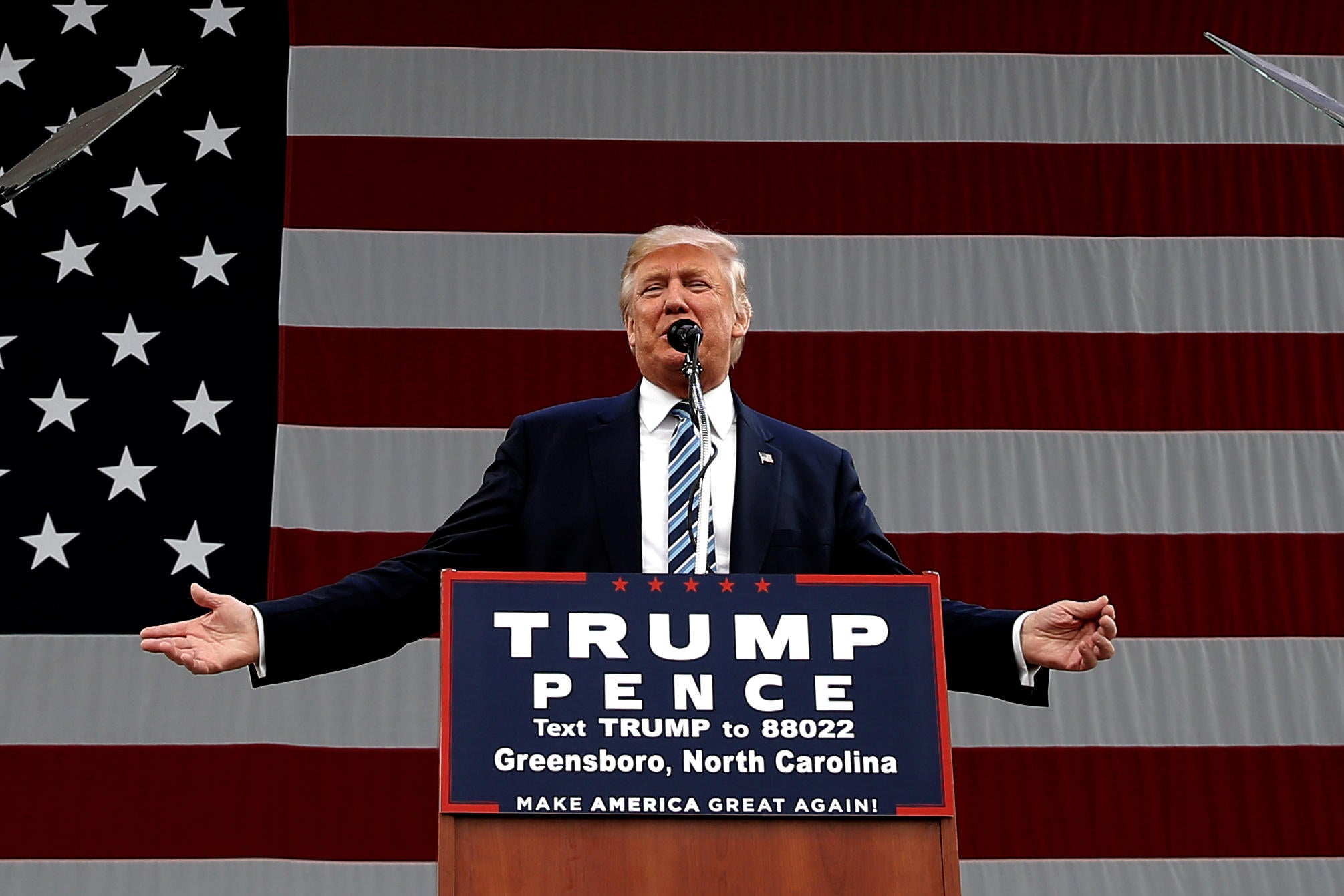 As campaign stumbles, Donald Trump again pushes "rigged" election claims
With just three weeks until the general election and a bruised campaign bleeding support, even from members of his own party, Republican presidential nominee Donald Trump is yet again peddling unsubstantiated claims of an election "rigged" in favor of his opponent Hillary Clinton.
Trump fired off this series of tweets Sunday, as polls came out showing the candidate's shrinking base of support nationally and in key battleground states:
In one tweet, Trump even alleged -- while providing no proof -- that the election was also being rigged "at many polling places."
Amid previous campaign stumbles, the billionaire businessman has also claimed the election will be rigged. In August when it was announced that a presidential debate would compete with an NFL broadcast, Trump claimed the situation was "rigged" against him.
Trump's campaign surrogates have also hopped on the Trump train with the "rigged" line, including former New York City mayor Rudy Giuliani, who seemed to suggest in racially-charged language that Democrats in "inner cities" are cheating on the voter rolls.
On CNN's "State of the Union," Giuliani put forth the charge.
"There are a few places and not many in the swing states, there are a few places where they have been notorious for stealing votes, Pennsylvania, Chicago," Giuliani said, to push back from host CNN anchor Jake Tapper. "You want me to tell you the election in Philadelphia and Chicago is going to be fair? I would have to be a moron to say that."
"The Republican Party in Philadelphia would disagree with you," Tapper replied, noting that accusations of voter fraud in Pennsylvania during the last general election were proven false. "They looked into the allegations from 2012 and they said there was nothing irregular in what happened. Yes, there were areas where people only voted for Obama, just like in Utah there were places that only voted for Romney."
Later, Giuliani said he "found very few situations where Republicans cheat."
Republicans, the Trump supporter said, "don't control the inner cities the way Democrats do. Maybe if Republicans controlled the inner cities they would do as much cheating as Democrats."
But at least one person in the Trump camp retains confidence in American democracy.
Mike Pence, Trump's vice presidential nominee, told CBS' "Face the Nation" Sunday of the ticket, "We'll respect the outcome of this election."
Pence even went so far as to condemn any intimidation tactics by Trump supporters at the polling booth on election day.
"I don't think any American should ever attempt to make any other American nervous in the exercise of their, of their franchise to vote," he said.
Trump seemed to agree with Pence's assertion just last month, when polls still showed a close race between the major party nominees.
"If she wins, I will absolutely support her," Trump said at the first presidential debate in New York.
Thanks for reading CBS NEWS.
Create your free account or log in
for more features.