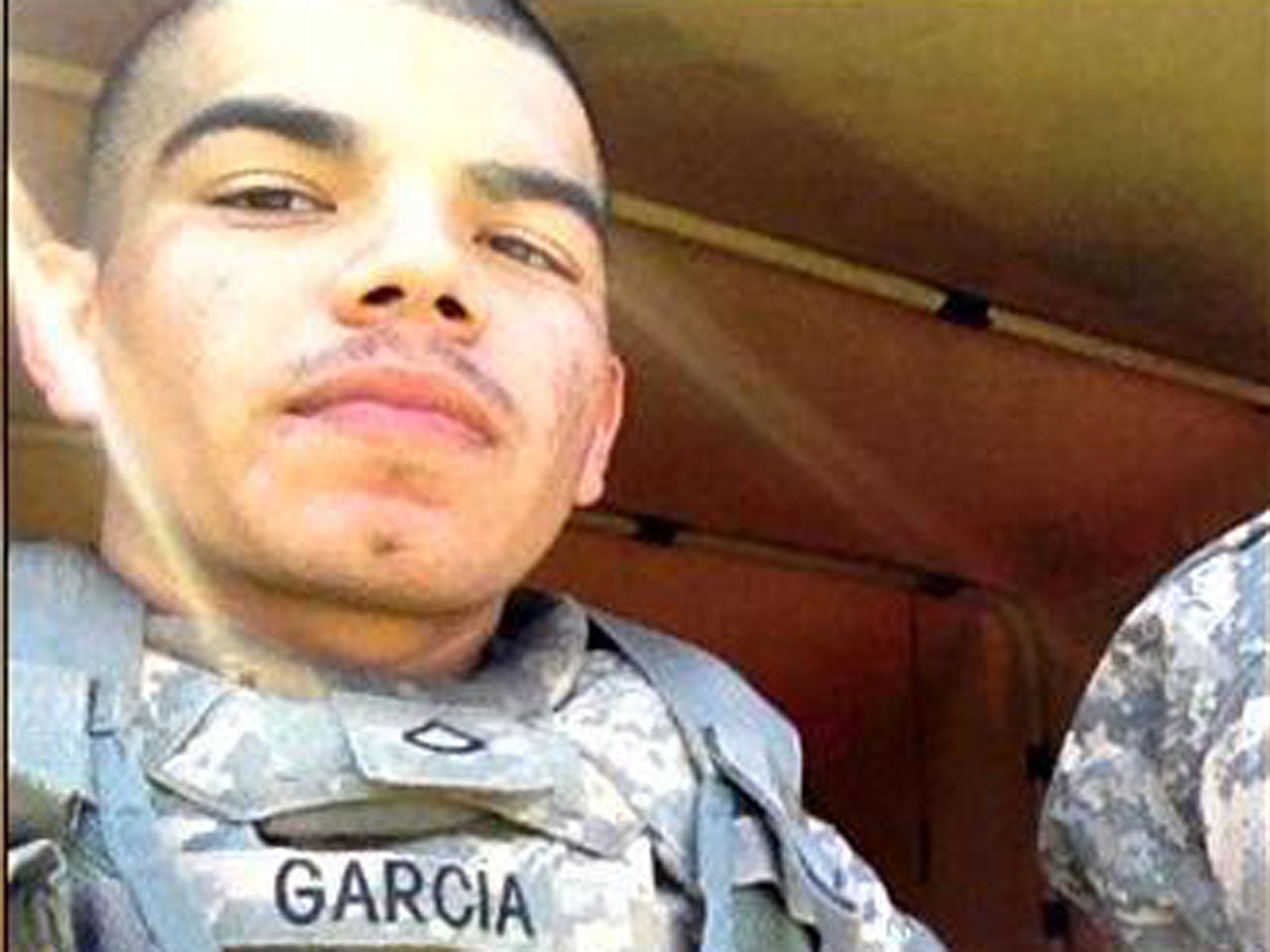 Army veteran murdered at party in Los Angeles
LOS ANGELES - A 21-year-old Army veteran was gunned down on a Los Angeles sidewalk early Sunday morning, police say.
Francisco Garcia was shot and killed after a dispute erupted outside a party, reports CBS Los Angeles.
The station initially reported Garcia had returned recently from a tour of duty in Afghanistan, citing a news release from the Los Angeles Police Department. However, the station reported Nov. 12 that Garcia didn't serve overseas.
According to the station, Ft. Drum officials in Watertown, N.Y. confirmed Wednesday that Garcia enlisted in June 2012 and was discharged from the Army in July of this year.
During his enlistment, Garcia went through six months of basic training before being stationed at Ft. Drum, base spokesperson Julie Halpin told CBS Los Angeles.
Also, the station now says the party was not in honor of Garcia's homecoming, in contrast to what was initially reported.
Just before 2 a.m. Sunday, Garcia was standing on the sidewalk when two cars stopped nearby, and one of the cars' occupants got out and started arguing with the veteran. The man who stopped then retrieved a handgun from the other car and started shooting, leaving Garcia dead, police said.
An arrest was later made in the slaying.
Friends gathered at the crime scene Sunday morning told CBS Los Angeles they struggled to make sense of what had happened.
Some who knew Garcia said he was recently accepted into the California Highway Patrol Academy, fulfilling a longtime dream of his to enter law enforcement.
Correction: This story has been updated to indicate Garcia did not serve in Afghanistan, as was initially stated by the Los Angeles Police Department.
Thanks for reading CBS NEWS.
Create your free account or log in
for more features.