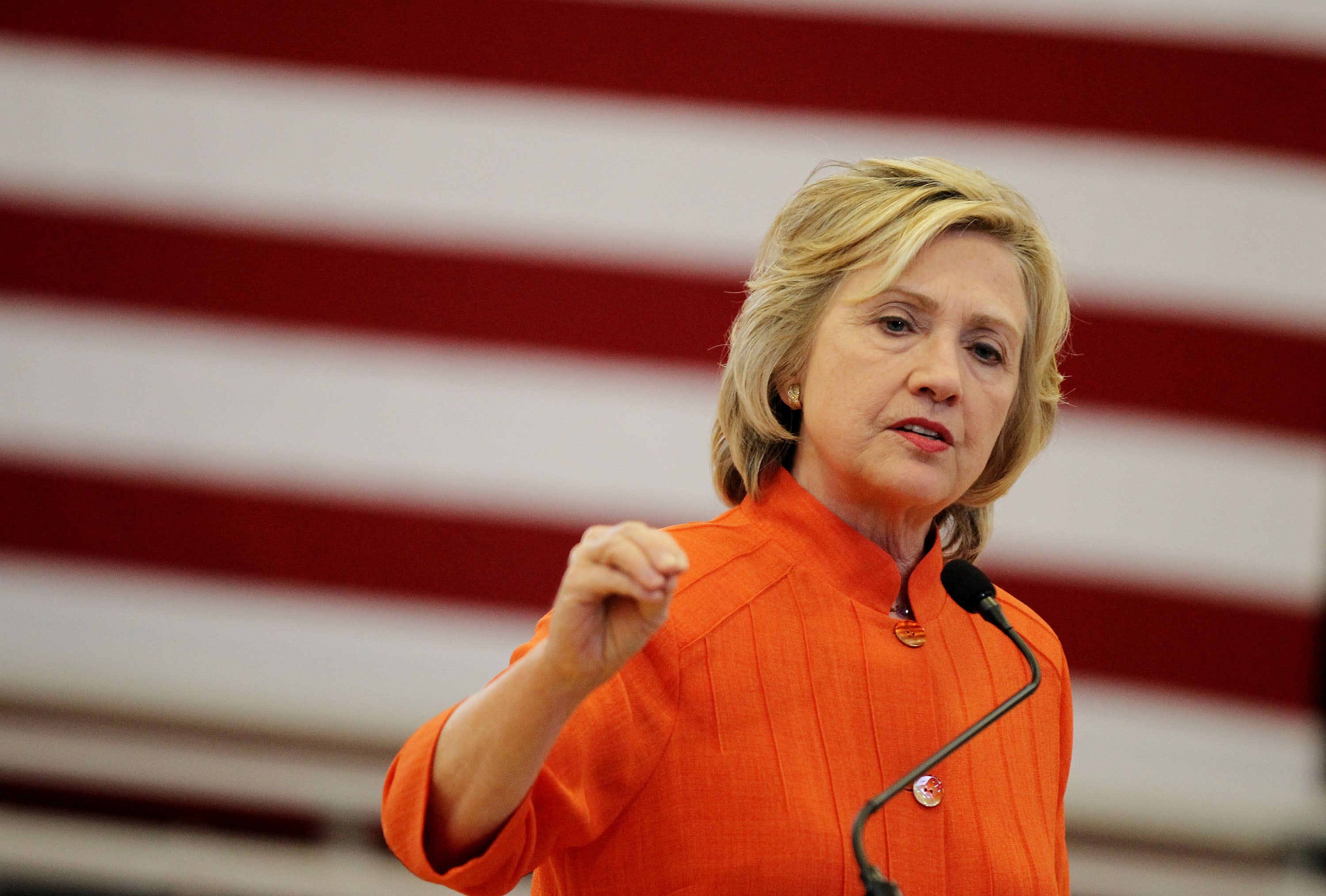 Are Democrats turning against Hillary Clinton?
With the specter of Vice President Joe Biden jumping into the 2016 race for the White House, some prominent figures in the Democratic party seem less sure of Hillary Clinton's chances at clinching the party's nomination.
Notable Democrat California Gov. Jerry Brown weighed in Sunday on the possibility of Biden's run, saying if he were in the vice president's position, he would give "very serious consideration" to the 2016 contest.
"All I can say is, if I were Hillary, I would say [to Biden], 'Don't jump in,'" Brown told NBC News. "If I were Joe Biden, I'd probably give it very serious consideration."
Joe Biden's political star has risen in recent weeks, with his national poll numbers climbing despite his unofficial status as a potential candidate. In a move that could signal more earnest consideration of a run, Biden this weekend met privately with Massachusetts Sen. Elizabeth Warren, a progressive policy leader of the Democratic party.
Brown, who once made a bid for the Oval Office in 1992 against Bill Clinton, added that his own personal experience has shown him presidential politics are "uncertain."
When asked if he expects Hillary Clinton to win the Democratic nomination, Brown responded, "I don't make these expectations. I've been around politics long enough to know things are uncertain. I don't know. I think she's a good person. She's got a lot of experience, but the vagaries of politics are such, I think expectations are worth about that."
The two-time California governor also expressed concern for how Clinton's brewing email controversy could impact her run, calling the issue a "vampire" haunting her campaign.
"This email thing -- it has kind of a mystique to it," Brown said. "It's almost like a vampire. She has to find a stake and put it right through the heart of these emails in some way."
Still, the California Democrat warned that "it's still very early" to be predicting doom and gloom for the Clinton campaign.
"I hope she can get beyond this because I think as a matter of fact and laws and policy and ethics, these emails are not what the pundits are apparently thinking they are," Brown said.
Former Democratic National Committee chair Howard Dean also joined NBC News to speculate about Clinton's chances in the primary and the potential effect her private email server could have on her campaign.
Dean, who also ran for president in 2004, maintained that "she did not break any rules, she did not break any policy." And even if she "may have sent stuff that was classified that wasn't labeled classified" at the time, Dean added that Clinton "can't be blamed for this."
Still, Dean questioned the way the former secretary of state has handled the controversy.
"As I was watching that tape, I was thinking to myself, this is a lawyerly answer," Dean said, seemingly in reference to Clinton's responses when asked by the press about classified information. "And one of the problems is that Hillary Clinton is an incredibly smart lawyer."
A Clinton opponent for the Democratic nomination, former Maryland Gov. Martin O'Malley, said Sunday that while he's eager to debate the issues, he considers the GOP's questions about Clinton's email server to be "legitimate."
"So long as our Democratic party is not talking about the issues that matter most around the kitchen table, the only question that will be asked every day, and it's a legitimate question, by media people like yourself, or by the Republicans, are questions about Hillary Clinton's emails," O'Malley said in an interview with ABC News. "Those are questions that I will leave to her and to her lawyers to answer."
"Until we start having debates, and offering those ideas that move our country forward, we're going to be bogged down in questions of, what did Hillary Clinton know and when did she know it?" O'Malley added.
Thanks for reading CBS NEWS.
Create your free account or log in
for more features.