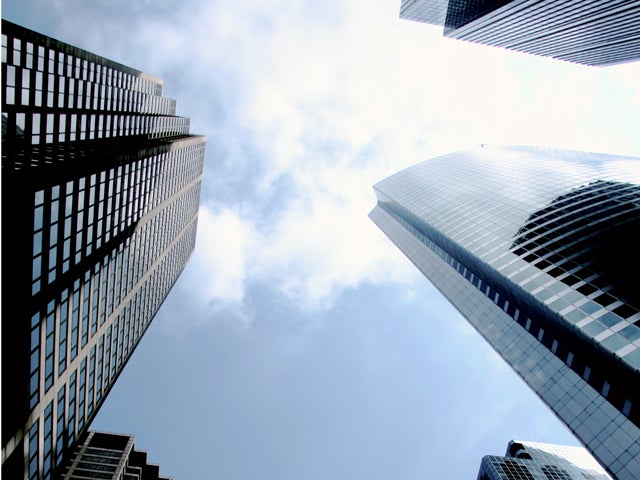 Are corporate subsidies worth the money?
(MoneyWatch) Companies around the U.S. commonly demand subsidies and tax breaks from states, cities and other municipalities in exchange for locating facilities there. For political leaders, such deals are a way to bring jobs to their districts, as well as a way of forging alliances with often deep-pocketed constituents.

But a new report from advocacy group Good Jobs First makes clear the problem with these arrangements: For local governments and taxpayers, the cost of these subsidies is often vast compared to the number and kind of jobs they generate. In some cases, a community could hire a bunch of CEOs and vice-presidents for the price that clerical, warehouse, assembly and technician jobs fetch on the subsidy market.
Offering tax credits and abatements, infrastructure improvements, grants, subsidies and even discounted power has become a standard tool for state and local governments to attract and retain businesses. According to the study, the number of such "megadeals" has doubled since 2008. The group defines a megadeal as a combination of awards and subsidies worth at least $75 million. (The fact that global, national and local economies cratered after the housing crash could well have been a reason that governments were so ready to pay to get and keep jobs.)
The annual cost of such deals also doubled to about $5 billion annually. The 240 megadeals that Good Jobs First identified go back to 1976, when Volkswagen received $100 million for an auto assembly plant in Pennsylvania. In the 1980s, there were 13 such deals. There were 42 megadeals in the 90s, 112 from 2000 through 2009, and there have already been 69 from 2010 to the present.
The subsidy values start at $75 million, by the group's definition, and reached $5.6 billion in 2007, when Alcoa got support from New York to build an aluminum plant. Also in the billion dollar club are General Motors (GM), ThyssenKrupp (TKA), Advanced Micro Devices (AMD), Nissan (NSANY), Chrysler (F), Royal Dutch Shell (RDSA), Cheniere Energy (LNG), Intel (INTC), Nike (NKE), and Boeing (BA).
It isn't as if all these companies found funds scarce and would have been unable to build a site where they wanted. For example, just last year Royal Dutch Shell was given tax credits amounting to $66 million a year for 25 years, a total of $1.65 billion, for an ethane cracker plant. The company had global revenue of $467.2 billion in 2012 and net income of $27.5 billion.
What seems even more remarkable, given that these projects are often described as job-creating ventures, is the cost per position. According to the group, for the deals in which job projections were available, the average cost per job was $456,000.

The study does not take into account additional jobs that might be created in other companies that do business with the ones getting the subsidies. However, such estimates are difficult and often controversial, as economists can differ widely in their estimates. At the same time, the study also doesn't address the potential costs in infrastructure, services and other sorts of support outside of the subsidies that the companies might require.
Image courtsey of MorgueFile user clarita
Thanks for reading CBS NEWS.
Create your free account or log in
for more features.