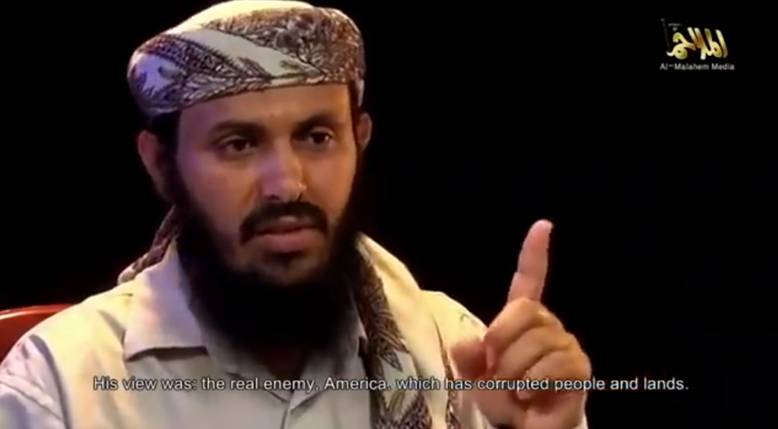 Al Qaeda's new No. 1 in Yemen is no lackey
LONDON -- Qassem Abdo Mohammed, AKA Qassem al-Rimi, AKA Abu Huraira al-Sanaani, was born in 1974 in the village of Namer, in Yemen's western Rima governorate. He became engaged in jihad in Yemen at an early age and was involved in a number of operations, including an al Qaeda suicide attack on a French oil tanker off Yemen's coast in October 2002.
Despite his young age, al-Rimi was appointed top military commander of al Qaeda's branch in Yemen, known as al Qaeda in the Arabian Peninsula (AQAP) upon its founding in January 2009, and thus became one of the most wanted senior jihadists in the world. The U.S. State Department said he "played a key role in reviving the regional node of al-Qaeda."
Along with Nasir al-Wuhayshi, his predecessor as AQAP chief who was killed in a U.S. missile strike early in June, al-Rimi was among a group of al Qaeda operatives thrown into Sanaa's highly-guarded Political Security prison in 2004. In February of 2006, the two men -- along with almost two dozen other al Qaeda detainees -- escaped by digging a long tunnel that reached well beyond the prison walls.
According to a Yemeni official, during his detention in the Political Security prison, al-Rimi demonstrated evident leadership qualities; He was the one leading the prayers, he delivered religious sermons on Fridays, railed against the rule of then-President Ali Abdullah Saleh, and negotiated with the prison's administration.
Shortly after their escape, both al-Wuhayshi and al-Rimi resumed their jihadi activities, masterminding a suicide car bombing that killed eight Spanish tourists near the Queen of Sheba temple in Ma'rib Governorate in July 2007, as well as the attack on the U.S. Embassy in Sanaa on Sept. 17, 2008.
It was shortly after that that al-Rimi appeared next to al-Wuhayshi and two Saudi ex-Guantanamo detainees, Saeed al-Shihri and Mohammed al-Oufi, in a video announcing the launch of AQAP. In the video, al-Rimi was introduced as the group's "military chief."
From that point he became a familiar face in AQAP's propaganda videos (even more than his boss, al-Wuhayshi). He led military operations targeting government forces across Yemen and made it clear through a series of online messages that AQAP was also at war with the United States.
In December 2009, just days after the Fort Hood shooting in Texas, the U.S. military fired Tomahawk cruise missiles at an alleged training camp in Abyan governorate, southern Yemen, after President Obama authorized attacks on AQAP bases in the country. The strike killed several AQAP operatives and their families. But the group's response was swift; they tried to blow up Northwest Airlines Flight 253 just before it landed in Detroit on Christmas Day, 2009.
That failed plot was masterminded by al-Rimi. It was carried out using an innovative device built by AQAP's master bomb maker Ibrahim al-Asiri, under the guidance and supervision of al-Rimi. The new metal-free device was designed to beat airport security checks, and was tested out just weeks before the Christmas Day failure in an attempted assassination targeting current Crown Prince of Saudi Arabia, Muhammad bin Nayef (then the Kingdom's Deputy Interior Minister).
The bomber, Nigerian student Umar Farouk Abumutallab, was recruited while studying Arabic in Yemen in mid 2009 and later proved to be a student of American radical cleric Anwar al-Awlaki, who was also associated with the Fort Hood shooter, Nidal Hassan. The Obama administration decided that, in spite of his U.S. citizenship, al-Awlaki was a direct threat to the U.S. homeland, and on April 6, 2010, President Obama authorized the targeted killing of al-Awlaki. He was killed in a U.S. drone strike in southern Yemen in September 2011. Al-Rimi, too, has been the target of several assassination attempts. In January 2010, the Yemeni government announced he had been killed in an airstrike -- a claim quickly denied in an official AQAP statement that stated that he only suffered minor injuries.
Then his name was associated with the 2010 cargo planes bomb plot. Two devices containing plastic explosives concealed inside computer printers were found onboard two U.S.-bound cargo planes on October 29, 2010. The bombs were discovered as a result of intelligence received from Saudi Arabia while the cargo planes were on stopovers in the U.K. and in the United Arab Emirates. Once again, the sophisticated devices were the work of al-Rimi's master bomb maker, al-Asiri.
The State Department labeled al-Rimi a "Specially Designated Global Terrorist" in May 2010 and offered a $5 million bounty for information leading to his capture or killing.
Thanks for reading CBS NEWS.
Create your free account or log in
for more features.