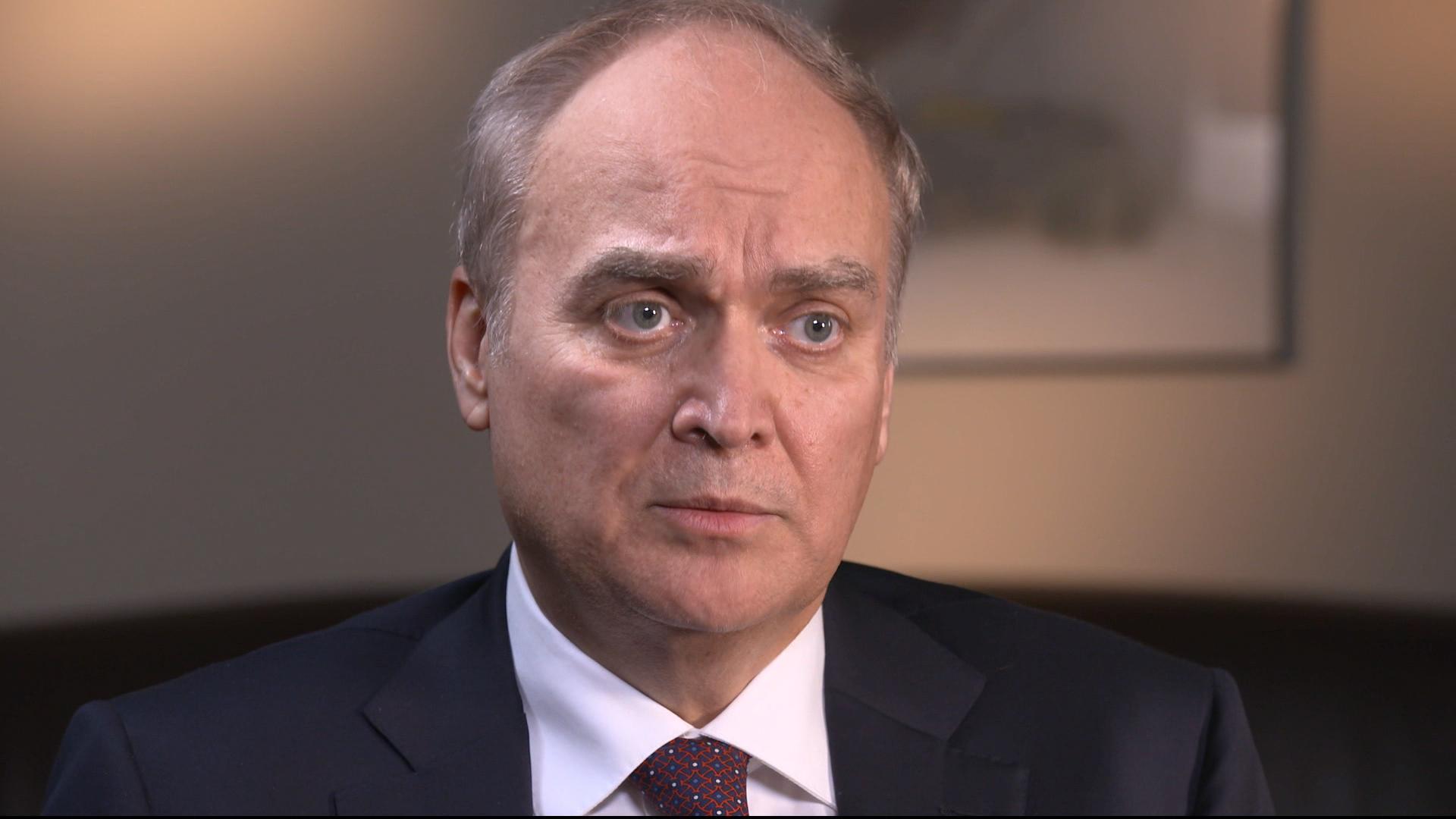 Russia's ambassador to U.S. says there is no proof of Russian interference in election
WASHINGTON -- CBS News' Margaret Brennan had an interesting conversation with the new Russian ambassador to the U.S. about the investigation into Russian interference in the 2016 presidential election. Ambassador Anatoloy Antonov told CBS News the probe severely complicates his work. Many U.S. officials even refuse to meet him.
"Mr. Trump made it clear many times so that he would like to improve Russian-American relations, but 'til now I couldn't say that our relations become more better," Antonov said. "I see unpredictability every morning. I don't know what to do because I am waiting other negative steps from administration."
"How do you possibly get past the mistrust around the 2016 election?" Brennan asked.
"It's very difficult to try to find a black cat in dark room where it is no any cat at all," Antonov said.
"You're saying there's no story there?" Brennan asked.
"There is no any proof regarding Russian interference into your election," he said.
Hours before CBS News' interview, Trump's former national security adviser Michael Flynn pleaded guilty to lying to the FBI about his contacts with Antonov's predecessor, Sergey Kislyak.
"Frankly, I don't understand why any officials has no any right to speak to Russian ambassador," he said.
"What do you make of that? I mean these are serious charges involving your previous ambassador -- that complicates things," Brennan said.
"Yes. He is smart, talented diplomat," Antonov said. "And I very much surprised that some mass media decided to blame him as a spy. It's stupid. It's nonsense."
"Well, this is the FBI," Brennan said.
"No, come on you'll say that," Antonov said.
Antonov dismissed it as a political disagreement within the U.S.
"It seems to me that this atmosphere is poisoned but by some officials, excuse me, maybe some journalists, who want to find a new enemy for the United States," Antonov said. "What we want, we want to be together, fighting terrorism to protect non-proliferation and maybe to start negotiations about-- negotiations regarding nuclear disarmament."
Antonov, who has brokered arms control deals with the U.S. before, also told CBS News he wants to collaborate on cybersecurity. So far, that offer has not been taken up by the U.S.
Thanks for reading CBS NEWS.
Create your free account or log in
for more features.