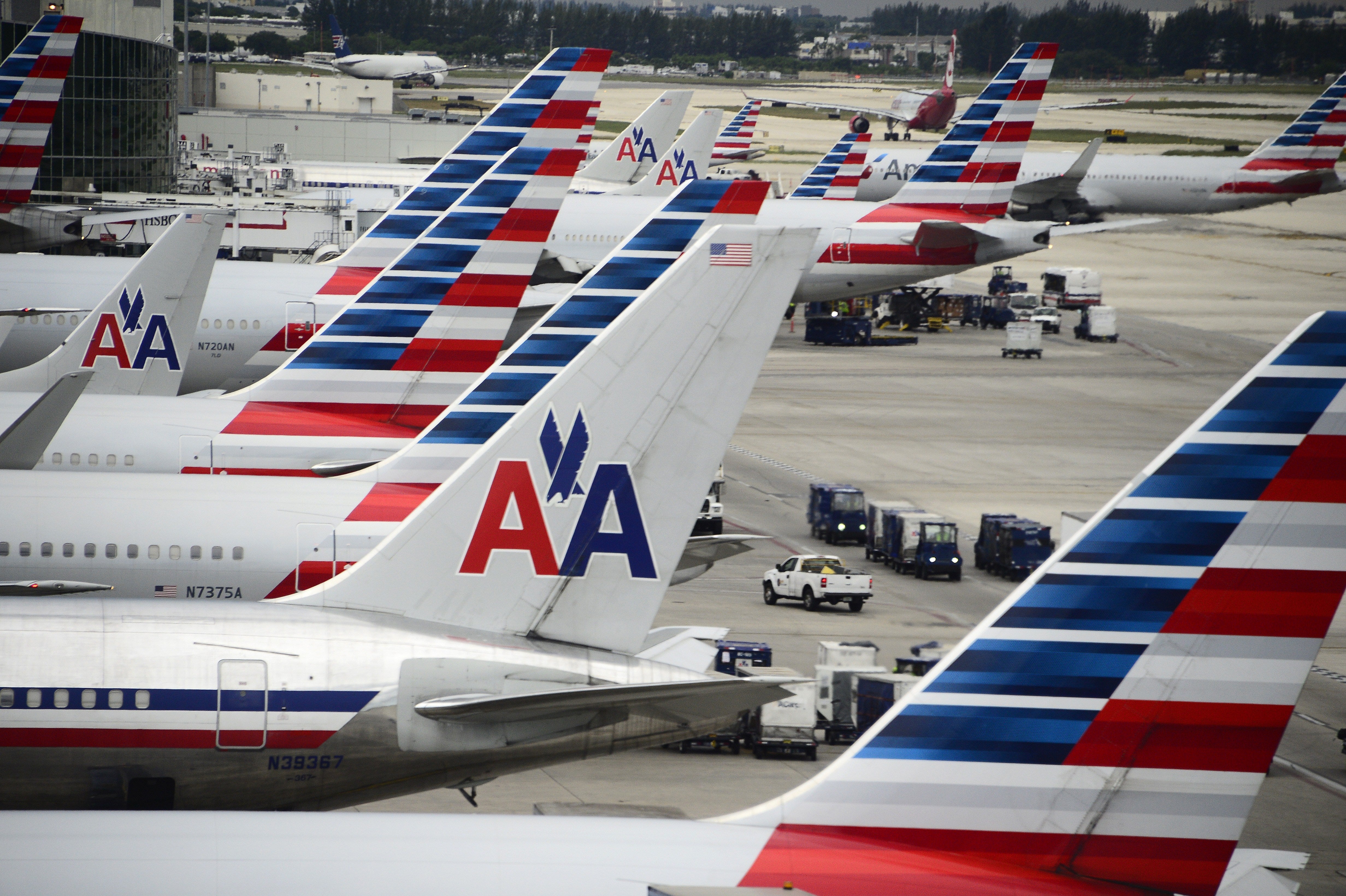 American Airlines workers sue maker of uniforms that allegedly caused illnesses
Employees at American Airlines have filed a lawsuit against a uniform manufacturer for health problems they say were caused by wearing the clothing, CBS News correspondent Kris Van Cleave reports.
About 150 workers filed suit against Twin Hill Acquisition Company Inc. and its parent company, Tailored Brands Purchasing, LLC, in California on Wednesday, attorneys said in a statement.
More than 3,000 flight attendants and 200 pilots have complained about the new uniforms, which the airline issued to its 70,000 employees in September 2016. The workers reported rashes, hives and breathing problems that they blamed on the outfits.
The employees charge that the synthetic material used in the clothes included chemicals like formaldehyde, cadmium and benzyl benzoate. Their attorneys said the chemicals "are known to cause dermatological, respiratory, neurologic and allergenic/immunological conditions."
"Most of us washed our uniforms dozens of times to get rid of the chemicals but that didn't work," said Heather Poole, a plaintiff in the case. "We even soaked them in vinegar. Nothing worked. There was nothing we could do to insure we weren't being exposed to poison."
The union representing flight attendants has demanded American Airlines issue a full recall of the uniforms, which it has not done. New uniforms are expected to be introduced in 2020, and employees can wear their old uniforms as needed.
In response to the lawsuit, Twin Hill said the allegations are "without merit."
"The extensive uniform testing we have provided American was conducted by industry-leading, independent global laboratories -- in sharp contrast to the anecdotal claims, speculation, discredited scientific arguments and leaps of logic we are seeing from certain American employees and union representatives to date," the company said in a statement.
Twin Hill noted that flight attendants at Alaska Air unsuccessfully sued the manufacturer over allegations that their uniforms caused health problems.
Thanks for reading CBS NEWS.
Create your free account or log in
for more features.