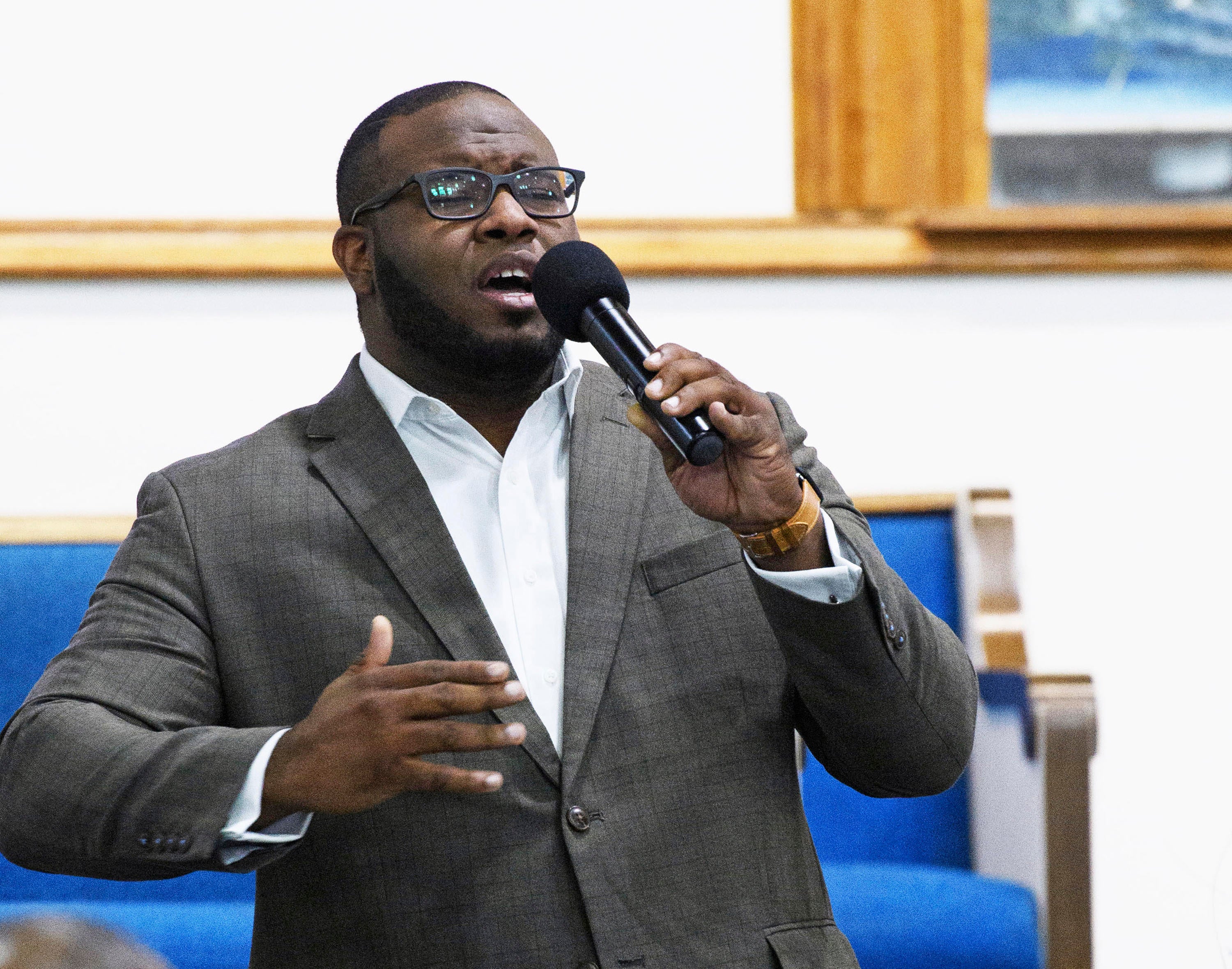 Amber Guyger identified as Dallas officer who fatally shot man in his apartment
Dallas police on Saturday identified the off-duty officer who shot a neighbor in his own home as Amber Guyger, who has been with the department for four years. Dallas Police Chief Renee Hall said Saturday that a warrant for the officer has been put on hold by the Texas Rangers as they investigate.
Late Thursday evening, an off-duty Dallas officer who was still in uniform shot and killed 26-year-old Botham Jean in his apartment, saying she apparently mistook his unit as her own, CBS Dallas / Fort Worth reports.
"We are totally committed to getting to the bottom of this situation," Hall said Saturday while taking questions about the shooting during a leadership summit at Paul Quinn College.
"This is a tragedy. Regardless of the circumstances, this is a tragedy on both sides," she said.
Hall did answer why the officer has not been charged yet with any crime even though she said Friday that the department was seeking a manslaughter charge.
"The Texas Rangers had an opportunity to interview the officer. Based on that interview, they asked us to hold off on the warrant until they had an opportunity to investigate some of the information that was provided during that interview," Hall said.
Guyger was in full uniform when she shot Jean, who was black, Hall said. Hall couldn't provide the location of the officer or whether she was in custody. Hall said Friday the officer's blood will be tested to determine whether she had been using drugs or alcohol.
When officers initially responded to the scene, they began investigating the case as an officer-involved shooting, Hall said. When the circumstances "led us to another direction," she said the department invited the Texas Rangers to take over and conduct and independent investigation.
Hall said she had spoken with Jean's sister and offered the family condolences.
Residents of the apartment complex said they can access their units with a regular key or through a keypad code.
Two women who live on the second floor near where the shooting happened said they heard a lot of noise late Thursday.
"It was, like, police talk: 'Open up! Open up!'" 20-year-old Caitlin Simpson told The Dallas Morning News.
Yazmine Hernandez, 20, was studying with Simpson when they heard the commotion.
"We heard cops yelling, but otherwise had no idea what was going on," Hernandez said.
Jean grew up in St. Lucia and attended Harding University in Searcy, Arkansas, where he often led campus worship services before graduating in 2016, the school said in a statement. His mother, Allison Jean, who lives in St. Lucia, suggested her son might still be alive if he were white.
"I didn't know she was white until now. If it was a white man would it have been different? Would she have reacted differently?" Allison Jean said Friday in footage broadcast by KXAS.
Thanks for reading CBS NEWS.
Create your free account or log in
for more features.